Insomniac Events blew us away at Escape: Psycho Circus this year, take a look back at some of our favorite things from the event!
---
It is no secret that the EDM Identity Team is obsessed with Insomniac's annual Halloween event Escape. Having attended for many years prior to covering the event since 2015, a deep passion for Escape grew out of Insomniac's dedication to jaw-dropping production.
This year, the NOS Events Center hosted four massive stages of music, the haunted maze dubbed 'The Asylum', and had a number of interactive circus-themed areas for headliners to explore.
If you didn't have the opportunity to attend or just want to remember this massive weekend, here are a few things we loved about this year's edition of Escape: Psycho Circus!
---
Losing our minds inside The Asylum.
Dominating 32,000 square-feet of the festival grounds, The Asylum is sure to give most, if not all, "patients" a scare. With 30 distinct rooms, 120 actors lurking in each dark recess, you'll feel as though you are going "insane."
If being straitjacketed, masked, and given your dose of "medicine" isn't enough to rile your nerves, the gory scenes will. Nurses operating on lifelike corpses and eerie music, who knows what awaits you.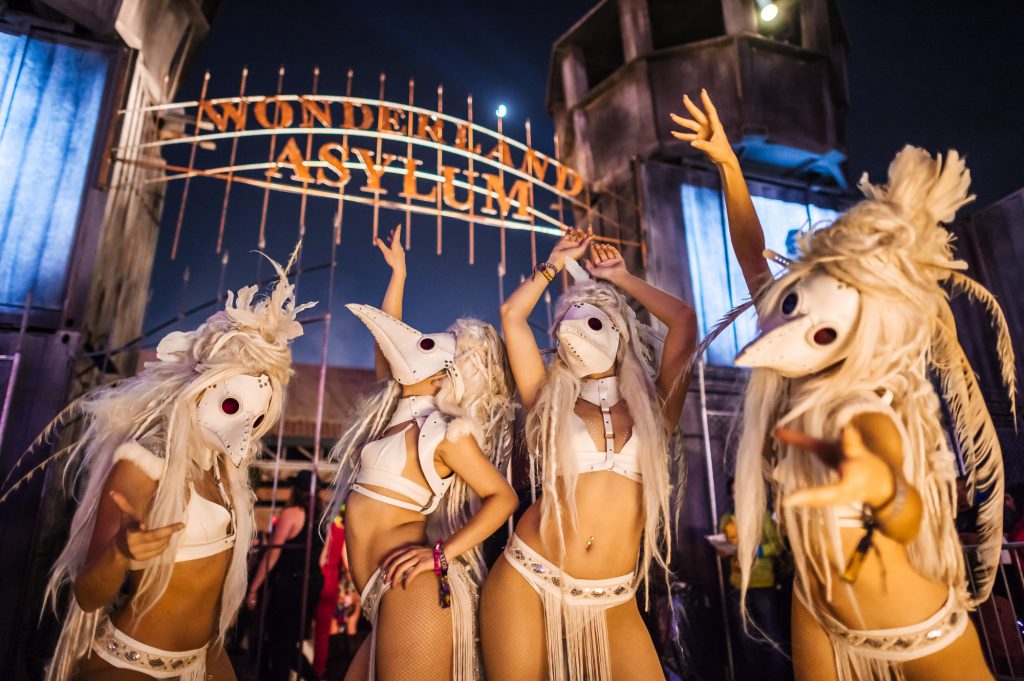 ---
The diversity of genres found throughout the lineup.
If Halloween isn't your cup of tea, you can always rely on Insomniac to bring a "stacked" lineup. What I particularly liked about this year's lineup was how diverse and balanced it was.
The hosted stages by Basscon, Bassrush, and Audiotistic really helped break up the type of artists showcased as well as served as an indicator of what to expect upon entering.
Notable acts I caught included Eric Prydz, who brought a darker Cirez D set full of lasers, as well as sets from Illenium and Don Diablo that left a lasting impression.
Hands down my favorite set of the weekend was Boys Noize. It was my first time experiencing a live set by him and he did not disappoint. His set was high energy, fluid, and the perfect way to end my weekend at escape.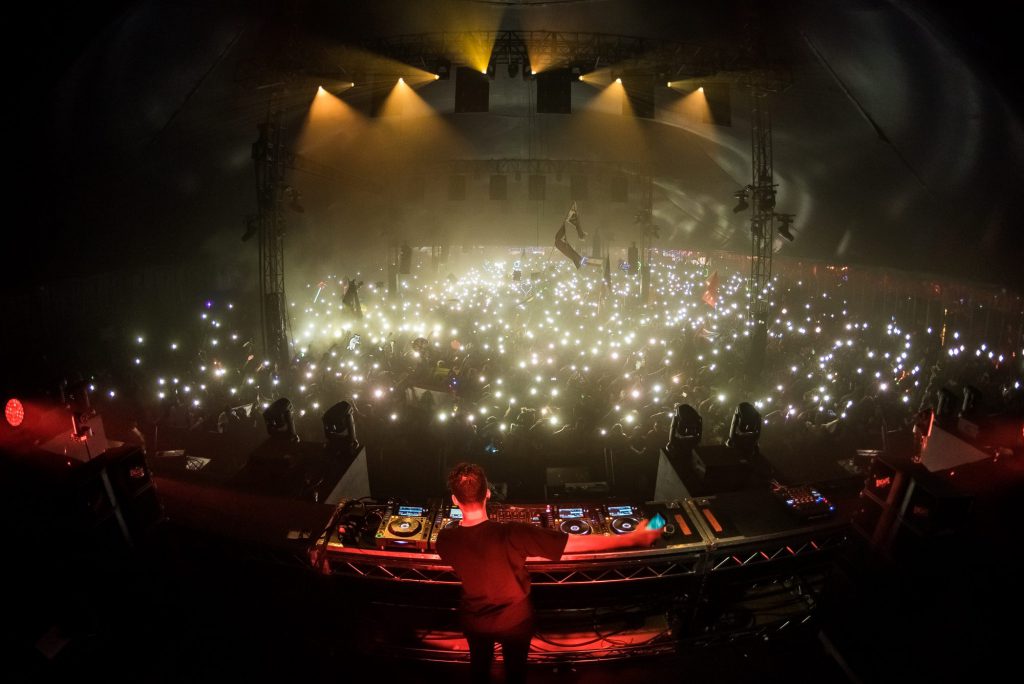 ---
The Factory 93 Takeover of Cannibals' Tea Party.
I spent the majority of my weekend at the Factory 93 hosted stage, Cannibals' Tea Party. Both nights were amazing in their own right being hosted by the reputable Jamie Jones's Paradise and Nicole Moudaber's Mood Zone.
Every time you'd step inside Factory 93 the music was always thumping and bumping with a packed crowd, which goes to show how popular house and techno has become recently.
Of the two days, my favorite was the first night's Paradise takeover. It was a constant flow of dark and driving house and techno from Skream, Joseph Capriati, Green Velvet, and Jamie Jones.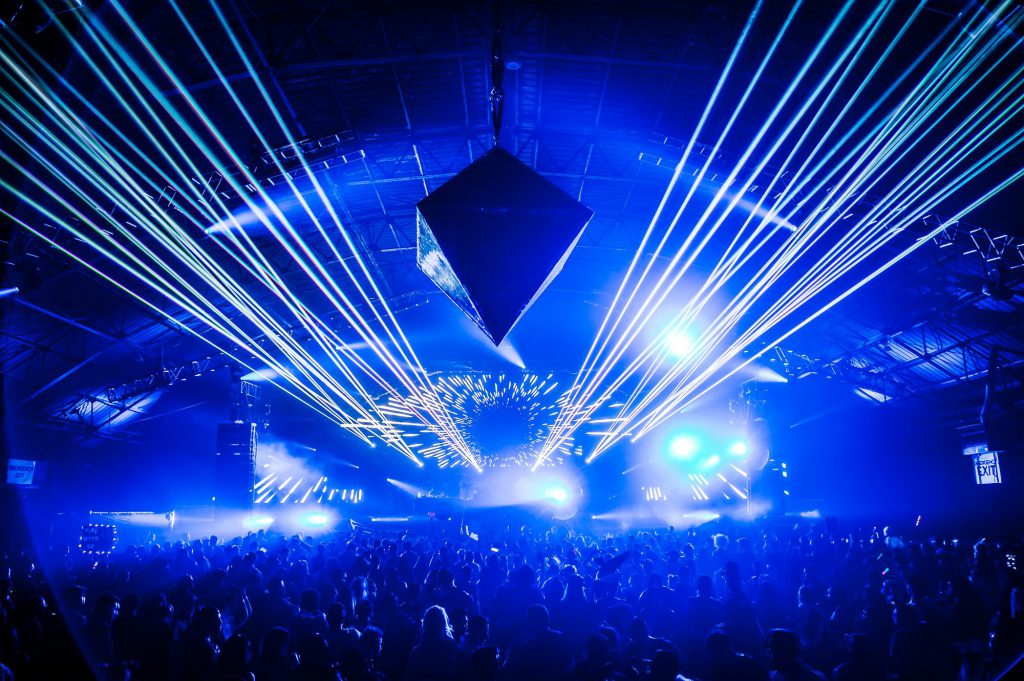 ---
Festival Squad costumes that were all on point.
Halloween is the one time of the year where everyone dresses up and if your squad is as amazing and put together as these headliners above I applaud you. Organizing a group of any size is difficult, which is why the In-N-Out Burger, Corgi, and Unicorn squad deserve a special shout-out.
Even though Halloween is behind us, it doesn't mean you can't dress up anymore so go ahead and start planning your squad outfits for your next event.
---
Performers that brought Escape to the next level.
Fairies, plague doctors, clowns, gypsies, and circus freaks all came out to play at the Psycho Circus. All these ghoulish characters create a truly immersive environment that forces headliners to constantly scan their surroundings as you'll never know who will appear behind you.
These performers clearly loved interacting with headliners throughout the festival too. While watching BlackGummy at Ghouls' Graveyard on the second day, a group of fairies appeared right behind me posing for photos and dancing with other attendees before heading onto the stage to dance hypnotically to the beat.
In addition to the various characters spread throughout the grounds, there were also a number of aerial silk artists who wowed guests with their graceful acrobatics inside the Cannibals' Tea Party stage. They were definitely a sight to see!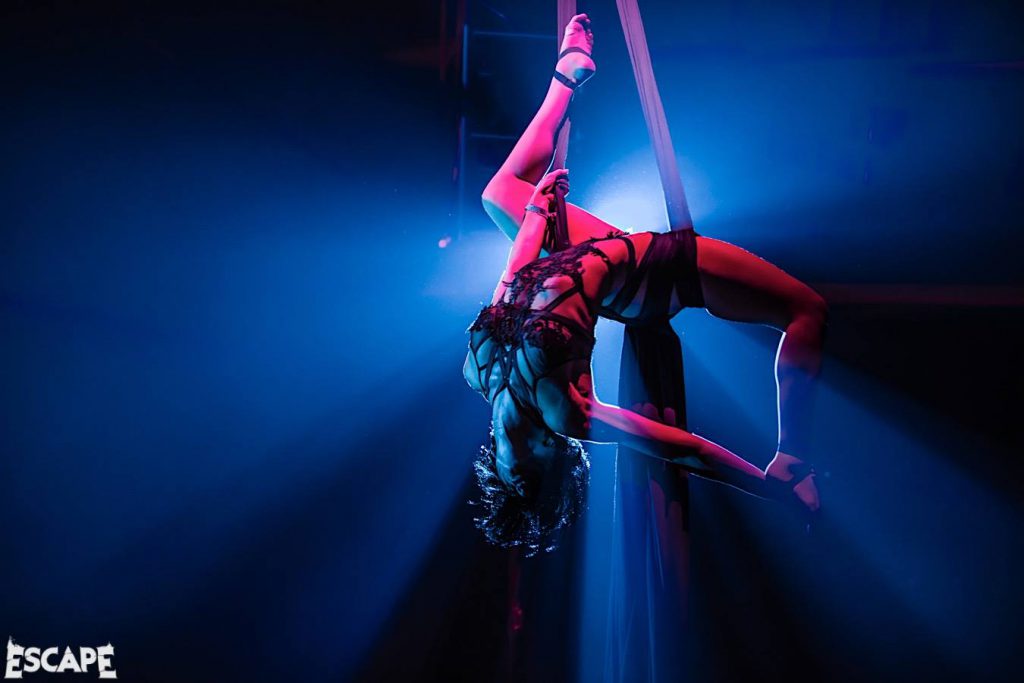 ---
Connect with Escape: Psycho Circus on Social Media: