The Queen of Techno will achieve a milestone this coming December with two extra special releases that will get your body pumping on the dance floor!
---
In the dark realm of the techno universe, there is one woman who has taken the bull by the horns and has developed an empire unlike any that has come before. For the last five years, Nicole's very own imprint MOOD Records has been the go-to label to satisfy all of your techno desires.
On December 1, the MOOD Records' 50th release will touch down to claim its spot in dance music history. Because this is such a special milestone for the lady of the dark, it should come as no surprise that the chosen track would come in the form of a re-release and remix package of "See You Next Tuesday", her 2014 collaboration with longtime friend and techno comrade Carl Cox!
Six of the very best acts in the dance music industry have stretched their creative legs on the remix front, adding their unique flair to a track beloved by all who call techno their tried and true emotional escape.
These musical visionaries include Black Asteroid, Danny Tenaglia, Raxon, Solardo, Truncate, and Trunkline, resulting in a wildly multidimensional EP that is set to light a fire on dance floors all over the planet!
Stream Nicole Moudaber & Carl Cox – "See You Next Tuesday" (Original Mix):
But the excitement doesn't stop there! In addition to the remix EP, Nicole will deliver a commemorative compilation album, MOOD50: The Best of MOOD, Mixed and Compiled by Nicole Moudaber, set to hit the airwaves on December 15!
This seventeen track compilation mixed and compiled by Nicole herself is the culmination of the countless hours and relentless hard work that Nicole has poured into MOOD Records over the past five years, showcasing both established and up and coming artists alike since its launch back in 2013.
MOOD50 features techno and house influenced tracks from the Queen herself as well as fan favorites Pan-Pot, Scuba, Victor Calderone, and even Skin from the uber-popular UK rock band Skunk Anansie.
Sound familiar? It wasn't too long ago that Nicole joined forces with Skin on the critically acclaimed experimental BREED EP and it was only a matter of time before these two would ultimately link their creative visions again for one more epic go round of dance floor driven mayhem.
---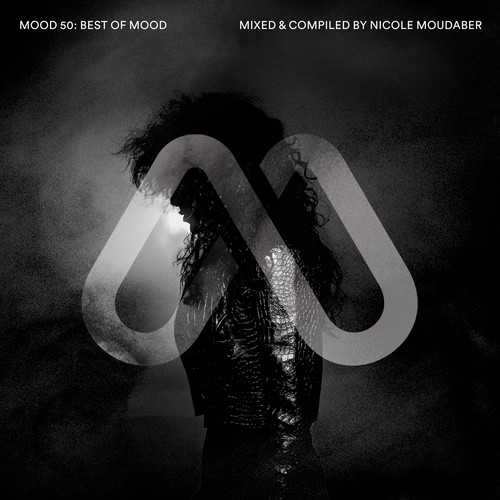 MOOD50: The Best of MOOD, Mixed and Compiled by Nicole Moudaber Tracklist:
Nicole Moudaber – Her Dub Material
Carl Cox & Nicole Moudaber – See You Next Tuesday (Deep Mood)
Alavaro Am – Salvation
Kasbah Zoo & OniWax – New Era
Lee Van Dowski – D4d5
Lower & OSp – Universe Gate
Bleak House – Telescopic Philantropy
Gregor Tresher & Petar Dundov – Silo
Nicole Moudaber & Skin – Organic Love (Scuba Remix)
Pan-Pot – Lose Some
Victor Calderone – The Difference
Sly Faux – Incandescence – Sly Faux's Cyclo Mix
Edone – Dark Passenger
Andres Campos – Blind Call (Pig&Dan Remix)
Bastian Bux – Protest
Joel Mull – Terraplane
Nicole Moudaber Vs Skunk Anansie – Love Someone Else
Mood50: Best Of Mood, Mixed & Compiled By Nicole Moudaber (Continuous Mix)
---
This is what Nicole had to say about her forthcoming 50th release on MOOD Records:
"I can't believe it's been nearly five years since we first launched MOOD Records. It's been a labor of love and looking back at our 50 releases I feel an immense amount of pride and joy that all the releases can stand the test of time. It's a great platform and creative outlet for me — if the music is good, then it needs to be heard. If I'm playing it during my sets or on my radio show, then I would release it. I'm excited to share what we have in store from both industry veterans and undiscovered new talent making an impact on the dancefloor where it counts."

-Nicole Moudaber

---
With the 50th Mood Records release upon us, Nicole continues to spread the word of techno while presenting her MOOD branded events all over the world.
Most recently she graced the stage of Insomniac's ESCAPE, hosting her very own MoodZONE stage alongside heavy-hitters Chris Liebing, DJ Tennis, Lauren Lane, Paco Osuna, Pan-Pot, and Shmitty.
But America can't have all the fun! In November, Nicole will cross the pond, bringing her stripped down MoodRAW to Glasgow's SWG3 with dance veteran Heidi and MOOD favorite Marino Canal for a night of dark sounds that will usher in the freaks of the underworld for a dance extravaganza that won't soon be forgotten!
Want to catch the Queen in action? Check out a list of her upcoming live performances below:
Nicole Moudaber Tour Dates:
October 31  Turin, Italy – Movement Festival
*November 10  Chicago, IL  @ The MID
*November 11  Miami, FL @ Heart Nightclub
November 12  Cali, Colombia @ The Zoo
*November 18  Detroit, MI @ TV Lounge
*November 19  Chandler, AZ  @ Goldrush Music Festival
November 24  Glasgow, UK @ SWG3 Warehouse – MoodRAW
November 25  Newcastle, UK @ Warehouse34 – Shindig
December 2  Dublin, Ireland @ District 8
December 9  Birmingham, UK @ The Raindbow Venues -Blackbox
December 10  London, UK @ Printworks Closing – PLAYdifferently
December 16  Liverpool, UK @ Underground – Peep Show
December 23  Lebanon, UK @ The Grand Factory
December 31  Toykyo, Japan @ Womb
January 7  Phú Quốc, Vietnam @ Epizode Festival – HYTE
January 25  Melbourne, Australia @ Brown Alley – Circoloco
January 26  Perth, Australia @ Red Hill – Circoloco
January 27  Australia, Sydney – Electric Garden Festival – Circoloco
*Denotes North American dates
---
Connect with Nicole Moudaber on Social Media:
Website | Facebook | Twitter | Instagram | SoundCloud