Pasquale Rotella and Laura Newton discuss the history of Ground Control, the accomplishments the program has seen, and Headliners' Safety!
---
If you've been to an event or festival hosted by Insomniac, there is a good chance that at some point you've encountered a member of the Ground Control team. Known for their purple shirts and the big smiles on their faces they are seriously hard to miss at events like Escape and EDC Las Vegas.
The mission of Ground Control is to lend a helping hand to those in need, and offer support in situations that occur without judgment and while keeping the best interests of Headliners in mind.
While many of these dedicated staff members roam the grounds to find Headliners in need of assistance, others stand by at water refill stations or are found posted throughout the festival.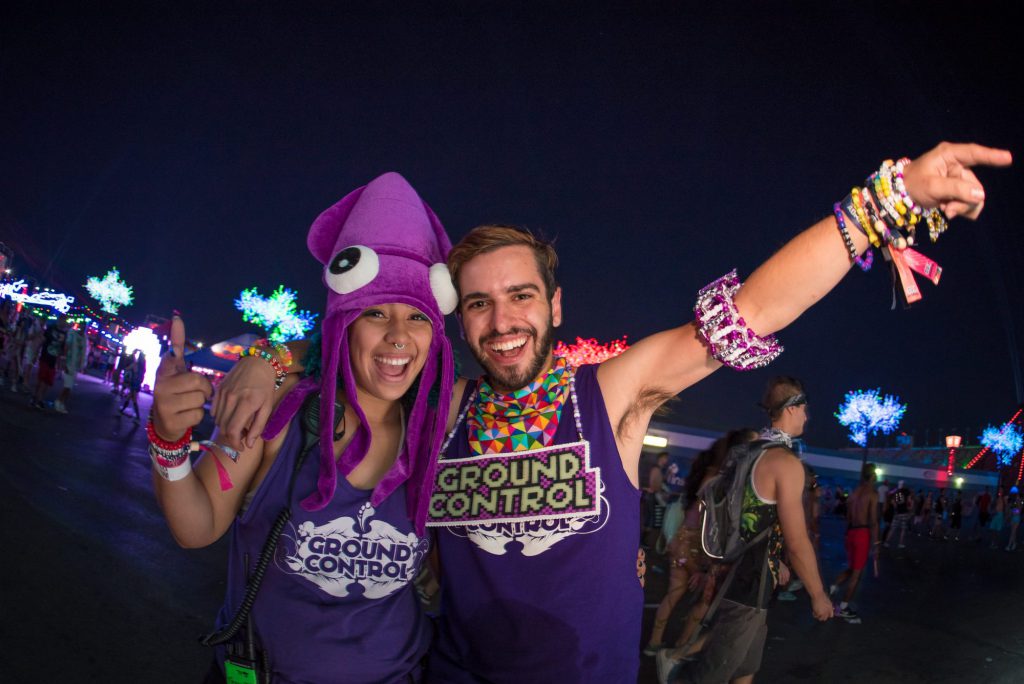 Ground Control is made up of ravers just like you. In fact, many members of the EDM Identity Team have donned the purple shirt at past events and continue to support their mission to this day.
The amount of love Ground Control brings to events prompted us to reach out to Insomniac's Founder and CEO Pasquale Rotella and Ground Control Founder Laura Newton to get a better picture of the team from its start until today.
---
Chatting with Pasquale Rotella, we discussed the concept of Ground Control, as well as his thoughts on other harm reduction and safety organizations.
How did the idea of Ground Control come about at Insomniac?
Pasquale: The idea behind Ground Control started as an entirely different movement back in the 90's. For the first time ever, people were sitting in the middle of the dance floor. In the early underground scene, it was all about dancing and the energy at the party, so this was completely crazy to me.
To get in front of it, I came up with the Stand Up And Dance Crew. I organized a group of people to wear orange jumpsuits, carry giant industrial-sized brooms, and use them to sweep people off the ground, in an effort to get them to stop sitting in the middle of the dance floor. When they would move and get up, they would be handed a piece of kandi or a lollipop, some sort of gift, with a note that said, "Get Up And Dance! Thank You For Respecting the Energy."
What we discovered in this program was that some people who were sitting down were either not feeling well, lost, or over-beveraged. We would then escort them to medical before things got serious.
Over the years, the focus of the Get Up And Dance Crew changed to Health and Safety, and eventually became Ground Control.
Has Ground Control's operation changed over the years?
Pasquale: The operation has grown in staff and resources but Ground Control's focus has stayed the same – to look out for the attendees and provide as much assistance with health and safety as possible.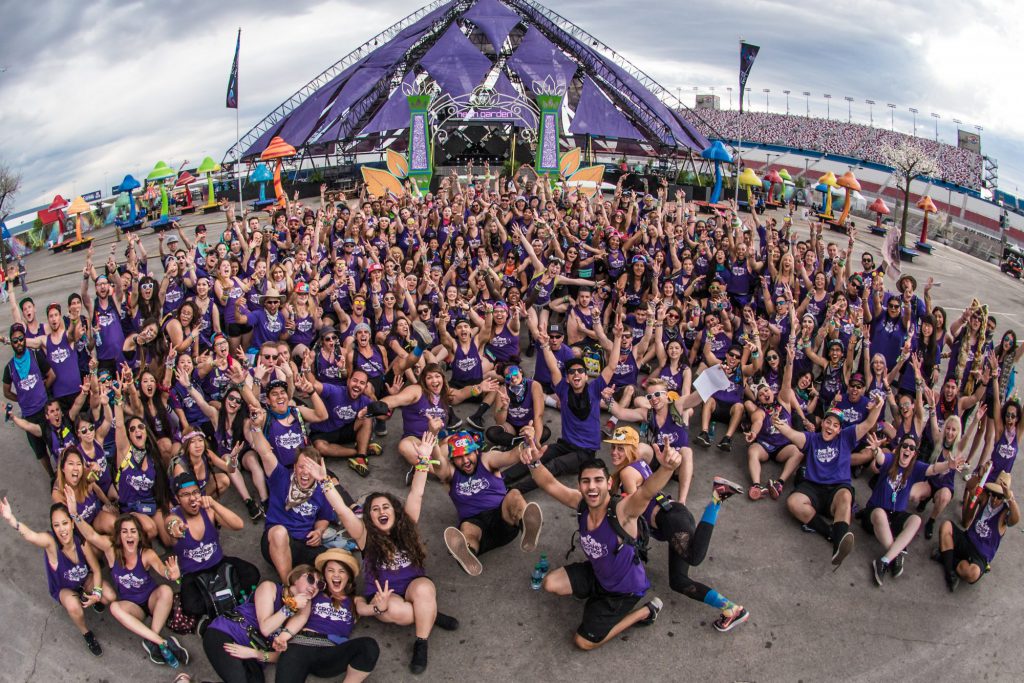 Can you speak to the groups that have taken Ground Control's basic principles and made them their own at other festivals?
Pasquale: I praise those who have started their own version of Ground Control. Any event that engages its audience to participate in health and safety should be recognized and commended. We're all in this together and I'm proud to see other groups popping up at music festivals all over the country.
What are your thoughts on organizations like DanceSafe and Bunk Police?

Pasquale: I think they are great organizations with people that care behind them. I'm all for harm reduction. It's unfortunate that sometimes these services are unable to be used.
We host a space at our festivals called Project #OpenTalk where Headliners can go and ask trained counselors any questions they have related to drugs, sex, or mental health. It's an accepting, non-judgmental environment and I always want our fans to feel safe at our events.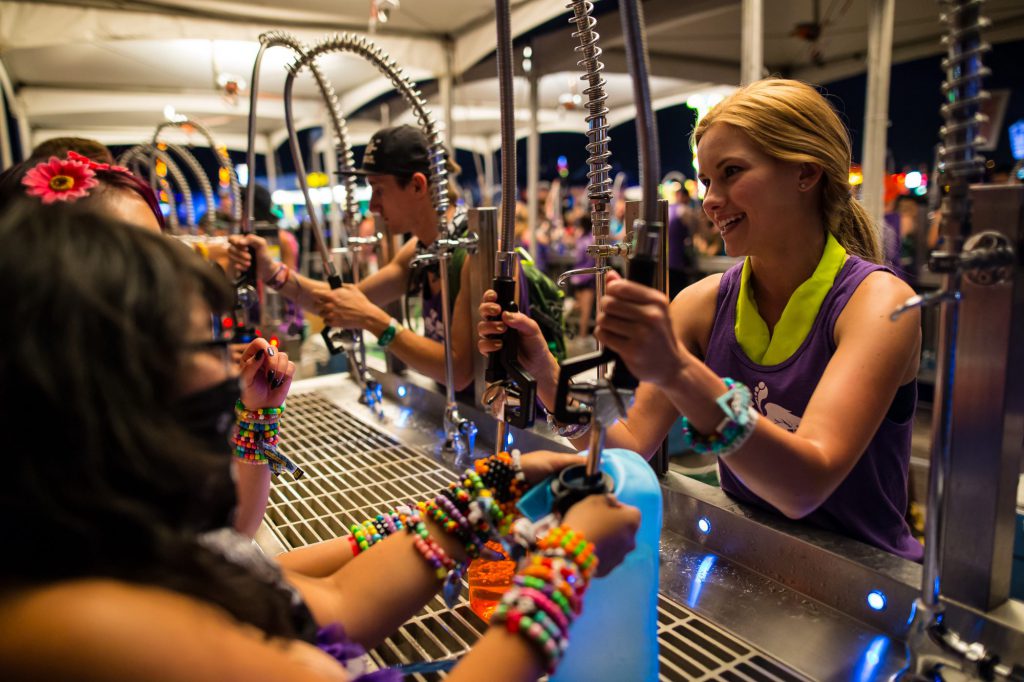 ---
Wanting to go deeper into the history and logistics of Insomniac's Ground Control Team itself, we reached out to Laura Newton for her thoughts.
Laura is the Founder of Ground Control and originally pitched the idea to Pasquale after Electric Daisy Carnival Los Angeles in 2010. The idea caught on quick and Ground Control debuted for the first time ever at Beyond Wonderland 2011 in SoCal.
Since then, Laura has led the Ground Control team in their efforts to raise awareness, provide help, and make a positive impact on the festival scene.
How long have you considered yourself a part of the Dance Music scene in general and what were some of the first events you attended?
Laura: Electric Daisy Carnival 2010 was my introduction to dance music. Growing up, I attended festivals of different genres but it was the Los Angeles Memorial Coliseum where I first discovered the magic of Insomniac Events and the meaning of our community.
What are some of the most important practices you teach to the Ground Control staff?
Laura: Always be aware of your surroundings and practice the Golden Rule – treat others the way you want to be treated. We lead by example and refuse to judge others for their decisions during their times of need.
Our team also supports each other as a work-family – it can be easy to forget about your own health when you're preoccupied with ensuring that everyone else is mentally and physically well. We want people to remember that they are always loved and there are people who will care for them when they need it the most.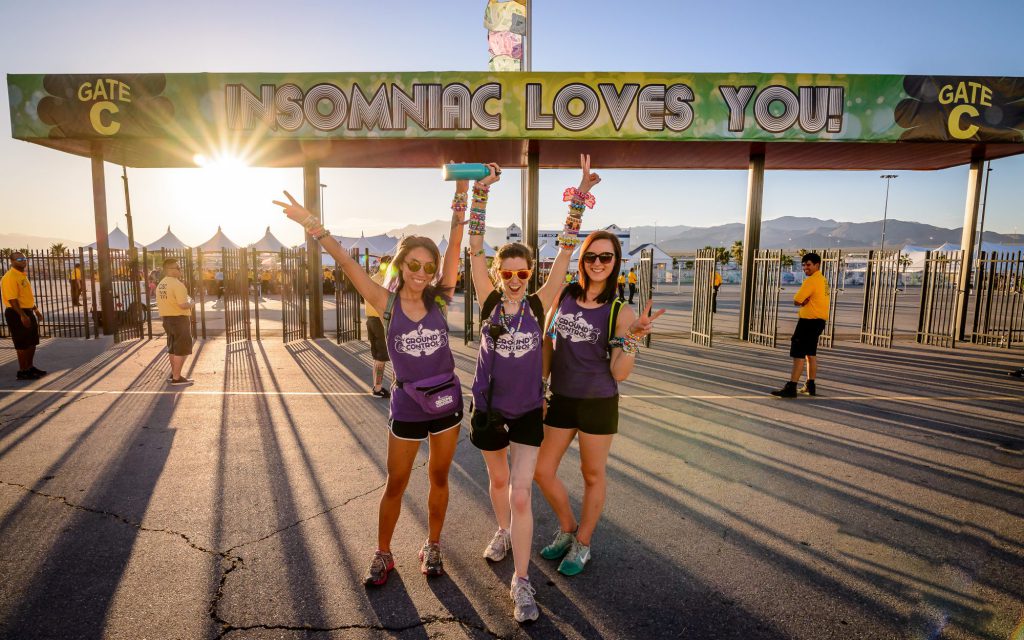 Can you speak to some of Ground Control's biggest challenges and accomplishments?
Laura: Venturing into a new venue or show for the first time always presents unique challenges, but we work with a management team of incredibly talented individuals who are adept and able to adjust operations quickly.
It's especially daunting when we visit a new country and work with a staff that doesn't communicate in English – However, music is a universal language, and these shows are also the most exciting! We've had the opportunity to transcend borders and bring our festival culture to places where there isn't an actual word for "rave" or understanding of PLUR yet.
When the gates open and the attendees are excited to see the Ground Control team, it's worth all the hard work. The Ground Controllers are often greeted with hugs, high fives, and custom kandi that people have made for them.
Finally, how closely do you work with the Health & Safety and other departments? How does having multiple departments looking out for the well being of attendees work out?
Laura: Insomniac's Health & Safety Director is one of my very best friends in the world. We work hand in hand and unite our teams to spread a message of proactive harm reduction.
Our coworkers are incredibly supportive and will drop everything they are doing if we ever need their assistance to help our Headliners at an event. Everyone at Insomniac understands the importance of keeping festivals safe and maintaining the integrity of our company.
I'm also very fortunate that 26 of Insomniac's full-time staff members got their foot in the door by working on the Ground Control team. Our mission runs deep within Insomniac.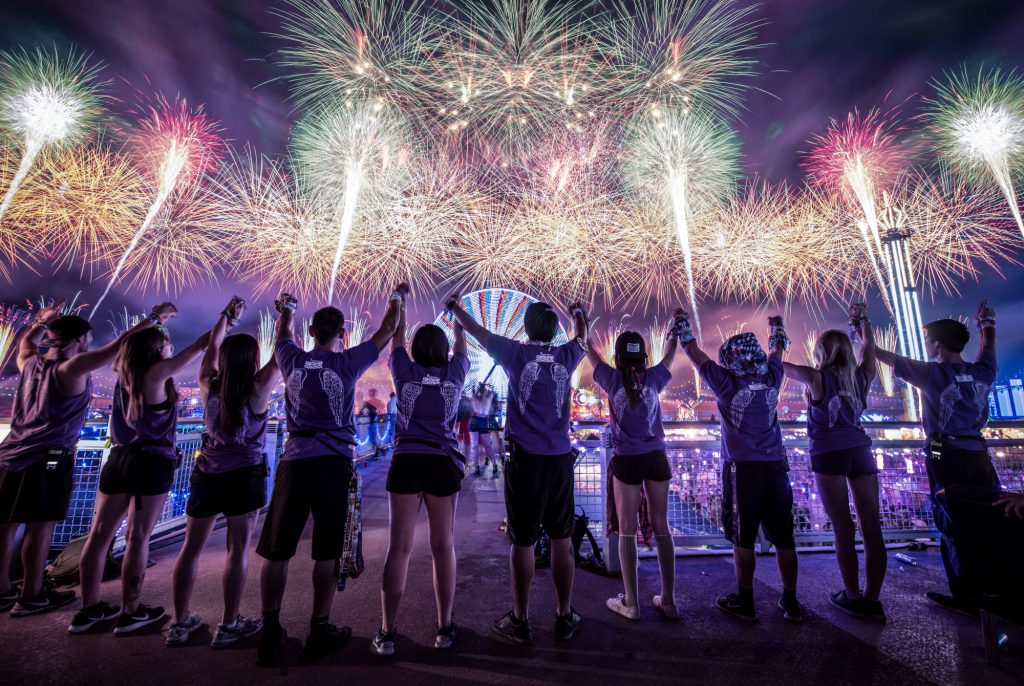 ---
Connect with Insomniac Events on Social Media:
Website | Facebook | Twitter | Instagram | SoundCloud | YouTube
Connect with Ground Control on Social Media: