Matoma talks about closing his album Hakuna Matoma, tropical house, and more!
---
Tom Stræte Lagergren, aka Matoma, began his interest in music as a child playing the piano. From classical piano competitions, his interests quickly turned to electronic mixing. He would eventually earn a bachelor's degree in Music Technology from the Norwegian University of Science and Technology and then truly start his career in EDM. Matoma first started to break into the scene in 2014 with Free Fallin Tropical Mojito Remix (John Mayer Tribute) and then later a remix of When the Beat Drops.
He's always had a love of tropical house and while he doesn't consider every track he's created to be truly tropical house, he loves the sounds and tropical influence he can bring to the scene. His latest track, "Staying Up" with The Vamps is the logical follow-up track to "All Night" and is such a catchy tune you can't help but sing along.
For Matoma, it's all about spreading the love and happiness with his music and he has undoubtedly done exactly that. We were able to catch up with him at Life is Beautiful and you can read all about it below!
Stream Matoma – Hakuna Matoma on Spotify:
---
Welcome back to Vegas. I know it's been a little bit since you've been here last. You were just on the East Coast, right?
I just came from the East Coast yeah. I was doing a show in New York at Level and then I did a show at a club in Atlantic City. Then I had to go back to Norway for 2 days. Yeah, I'm moving into a new apartment so I had to go back and figure out a few things with the apartment and everything and then I flew back to Vegas.
Oh wow, that's a lot of flying!
Yeah, but the benefit is that you get the points.
How were the crowds at your last sets?
Amazing, seriously so much fun! It's all about the good vibes and spreading the love and for me, a very dynamic set with a lot of hip-hop, R&B, tropical house, house music, EDM, everything. Every genre mixed together in one, exciting, happy set.
Having played at such a wide variety of festivals and this being your first Life is Beautiful, what do you think of the festival so far and have you had time to explore yet?
I think it's really cool that a festival in Vegas does something that is so diverse. They have a lot of different artists at the festival. Both electronic but also more hip hop. Lorde is at the festival, Chance the Rapper, Dua Lipa, Sean Paul – there are so many good artists at the festival. I think, this year, they really pulled it off. And of course not to forget, Matoma! Ah, I'm just kidding! I'm really happy to be here, it's an honor. It's a really, really good festival.
Can you tell us a little bit about your latest single with The Vamps. How did you connect with them and what was it like working with and producing with such a young group of guys?
Last year we did a song together, that became a worldwide hit, "All Night". Then I got to know the guys in the studio – they're so talented and so nice. I see myself as their bigger brother. And to be able to work with such amazing people with such good energy is, for me, coming from a country that values morals and everything. I just really felt like I connected with them so I wanted to do another song with them. So we had the concept of "All Night", then we had to do a song called "Staying Up".
Many of your tracks have been remixed by a number artists. Do you have a favorite, specifically of "False Alarm" or "Girl at Coachella", or do you just prefer the originals?
Of course, I'm attached to the originals but I really love what Crankdat did with "Girl at Coachella". I think that's really cool. He's also signed to the same agency as me. We use the same agent. I haven't gotten a chance to meet him yet but what I've heard is that he's really talented and a really really nice guy. I love that remix, it's really cool. I usually don't listen to those types of songs, but since it's so melodic, it's easier for me to accept it. Also, I really love Hook N Sling's "False Alarm" remix.
Now, you've described Hakuna Matoma as a dynamic album that continues to grow and that's a unique concept. What inspired that idea and then when you close it later this year, will your next album be dynamic like that?
When I first signed my record deal with Atlantic, two years ago, I spoke with my manager and I was saying to him, that I really wanted a concept that was based on the SoundCloud concept where you release music continuously and you gain followers. The only way that was possible with that format and with signing to a big record company was a dynamic album where you can release songs and you put it in a playlist and that becomes your album.
For the last two years I've released maybe 28-30 songs and then later this year, very soon I will release a new album that's based on the regular album and finish Hakuna Matoma and start a new chapter in my life.
I think we are all super excited for that!
Me too! I've been working really hard!
That leads into my next question. Your tour has literally been non-stop since January and even a little before then. How do you find a balance between touring and producing?
Yeah, I just feel that when you're inspired and when you meet people and you're always connected with the world and you always feel you see the right places and you get inspired, it's easy to produce. I also have a super important and nice team that works day and night to get me in the studio, to get me with the right song producers, right code producers. Get me in the studio with the right songwriters.
So we've been working hard non-stop. You can't sleep. You literally have to stay up all night and it's paying off. I can't wait to show you the new stuff I've been working on and hopefully grow new fans and also deliver to the fans that have always supported me and always show me love.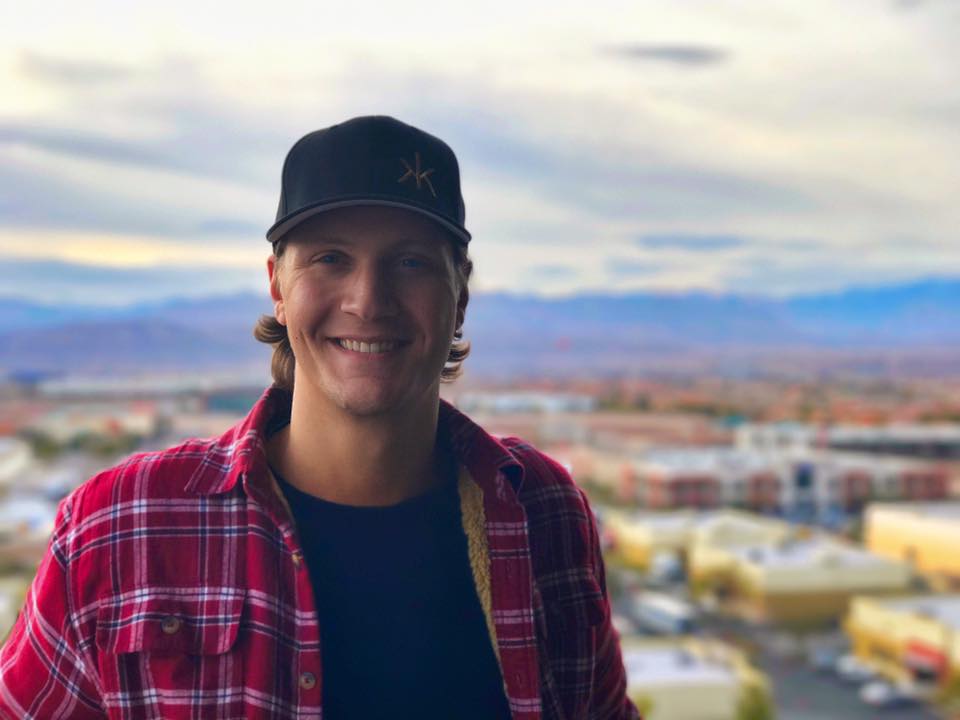 We would say that you've been fairly consistent in your production of tropical house. How do you feel about that classification and the direction of that sub-genre in general?
I think that it's very easy to put songs that sound tropical in that genre but may not necessarily be a tropical house track. I feel that Thomas Jack was a really really good example of what tropical house is and then Kygo came and modernized it and made it more pop, made it more radio friendly and he put more vocals on it.
Of course, I'm inspired by those guys but I feel I've made my own niche and that's more urban, new disco, new flavored hip hop. But at the same time, I do trap, tropical trap. For example with "All Night", "Girl at Coachella", even "Knives" with Frenship – they have those island inspired sounds but they're not tropical house songs.
I like to make tropical house songs but I also like to experiment with other sounds. For example, "Staying Up" has the Caribbean block sounds but the drop is very pop. It reminds me more of an Avicii song than a tropical song. I like to do different types of stuff, always exploring and trying out new stuff.
What kind of music do you listen to when you're not in the studio or in the middle of producing? What do you listen to in your free time?
Everything! Everything from classical to feel music to funk, disco. I love disco. Earth, Wind, and Fire. Really good, and if you listen to those artists they have tropical elements in their songs so it's perfect.
Will we see any unreleased songs in your set tonight and do you have any more songs coming up for your album before you close it out?
Yes… Both! I have something special lined up for today.
With the amount of travel that you've done, I'm sure you've tried a variety of different foods. What would you say is your favorite type of food when you're on the road?
Last year in October I took my girlfriend to Asia for one and half months and we were doing backpacking. We did China and the Philippines, we went to Palawan and explored the islands in the Philippines and then we went to Vietnam and in Vietnam we tried the proper noodle soups like with the chile and everything.
I was just non-stop crying and for the next two days I was shitting fire and it hurt so bad but that noodle soup was probably one of the best dishes I've tried in my life. We were eating it on the street in Hanoi on small plastic chairs but it was the best experience.
That is awesome!
I also like Turkish kabob and Mediterranean food.
That's a good variety, and also was my last question. Thank you so much.
Thank you! I hope you have a good rest of the night.
---
Connect with Matoma on Social Media:
Website | Facebook | Twitter | SoundCloud | YouTube
Featured Photo Credit: Jimmy Fontaine