As the electronic dance music scene in the United States is in the middle of a glorious trance explosion, artists like Armada's own trance tastemaker Mark Sixma are making moves like never before!
---
DJ/Producer Mark Sixma was born in the Netherlands in 1983 in a town called Breda. You may be familiar as it is the hometown of trance master now turned EDM kingpin Tiesto. Coming up in a town where trance reigned supreme it was only a matter of time till until Mark Sixma would be sucked into a life that was meant for him all along. After mastering the art of DJing at high school parties and grinding the scene in a local club called De Spock, Mark became interested in producing music as well. From there, Mark Sixma's incredible and natural-born talent was unleashed on the world, and with a helping hand from his friend Paul Moelands (aka Re:locate) he started to produce his first trance tracks.
One of his first releases, "Destination 6", received 'Tune of the Week' status on Armin van Buuren's radio show, A State Of Trance, and was supported by some of the biggest names in the genre! The next single led to Mark signing with Armada Music. "Fade 2 Black" was, once again, selected as Tune of the Week on ASOT, truly cementing Mark as one to watch within the world of trance. But it wasn't until 2013 when Mark Sixma would solidify his rightful place among the trance elite when he made his debut on W&W's fast-rising label Mainstage Music with his epic smash "Requiem". Since then, he has dominated dance music charts with tracks like his updated version of "Adagio For Strings" and "Falling Back". Come 2017 and Mark Sixma is still wildly active both inside the studio and on the tour circuit. In fact, just this past November he released M6- Elements, an album that hails as a full-fledged compilation album defining his sound for many years to come.
So where can you get a little taste of some Mark Sixma action? On Saturday, April 1, Mark Sixma will be joining the unbelievably talented Kristina Sky for a night of proper electronic dance music mayhem packed with an exclusive meet and greet for all those who want to get up close and personal with the talent that they adore so deeply. In honor of this event, we just had to have a chat with Mark and ask him some burning questions about life as an international trance superstar. So without further ado, enjoy an incredible mix gifted to us from the man himself and get to know a bit more about Mark Sixma!
Get ready for Mark Sixma's set at Avalon Hollywood with this exclusive mix:
---
Trance has a way of hitting the core of the soul in ways that other genres simply fall short. In what ways does the trance genre speak to you and what kind of feelings does it pull out of you when you are up on that stage doing what you love to do?
I think trance music is one of the most emotional electronic genres out there, ranging from sad to euphoric. It has the ability to move people and make people move at the same time! That's why I can never stand still during my sets!
Your upcoming show at Avalon Hollywood is right around the corner. What are some of your favorite experiences that you have had at Avalon and what are you looking forward to the most, come your performance on April 1?
What I like most about playing Avalon is the crowd and the underground vibe. It's an educated crowd who are open-minded, perfect to test new tracks! And the underground feel the venue really takes me back to the core of clubbing where the number one focus is the music and the journey.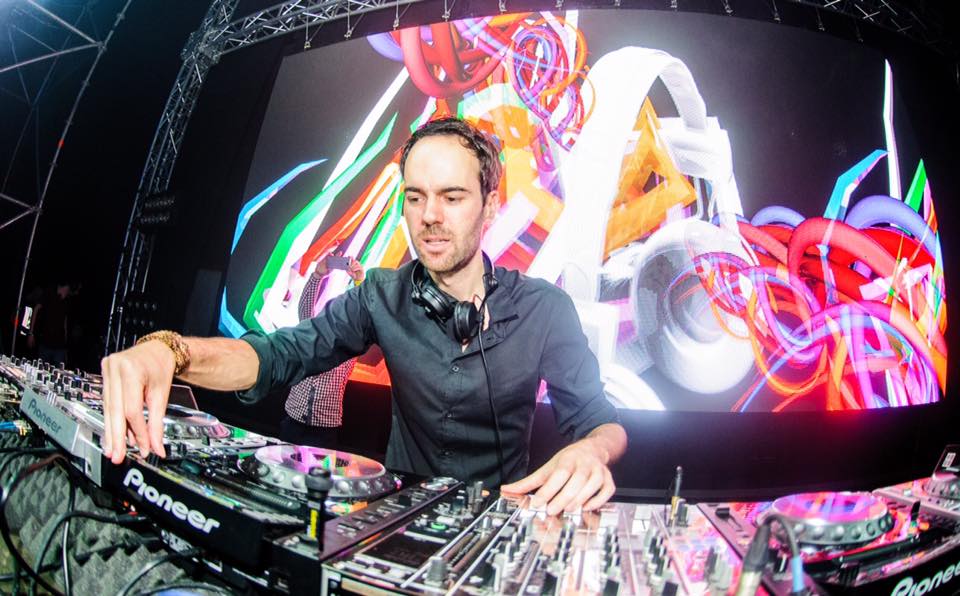 With your Avalon performance taking place on April Fools day, the world just has to know…Any April Fools tricks up your sleeve? Should Kristina Sky be worried?
Obviously, if I was planning anything, I couldn't tell yet… 🙂
Let's talk about your latest album release, M6 – Elements. What was your inspiration behind the album and can you tell us a little bit about the experience while building this brilliant compilation piece?
I felt that at that point I was focused on one particular sound. Low bpm and mainly festival focused. I was starting to miss the euphoric and emotional elements a bit, so I started producing a few tracks with that in mind and before I knew it, I had the beginnings of the mix album ready! It has really helped to make my sets more diverse and exciting I think. It will allow me to make the whole set a journey from Mark Sixma to M6!
A while back you released a stunning vocal powerhouse piece called "Way To Happiness" featuring Jonathan Mendelsohn, and more recently a beautiful hypnotic sing-along piece with Betsie Larkin called "Invincible". Can you tell us about what the experience is like while working with a vocalist on a track? Is it a process that happens organically or is there a lot more involved than meets the eye?
Usually, with vocal tracks, it is a lot of back and forth to integrate the vocals and the instrumental. Luckily with these two artists, it all came together very smoothly, because they're both excellent singers, as well as amazing writers!
Hailing from the Netherlands you are surrounded and included in the list of a vast array of incredible dance music artists. How do you think you stand out from the pack of talent that has been born of Dutch decent?
I've been DJ'ing since I was about 12 years old and both as a DJ and producer I have experience with different genres of music. I also have a passion for classical music which I further developed with years of piano playing. So I think my versatility is definitely something that sets me apart from other Dutch talent.
In what ways do you think that coming from a region that is saturated with the industry elite has helped you in your career?
On one side the Netherlands is the ideal place to learn to be a DJ and producer because there are so many people to learn from and work with. On the other side, it's hard to break through, the competition is fierce. So it's really important to make your music stand out from the rest.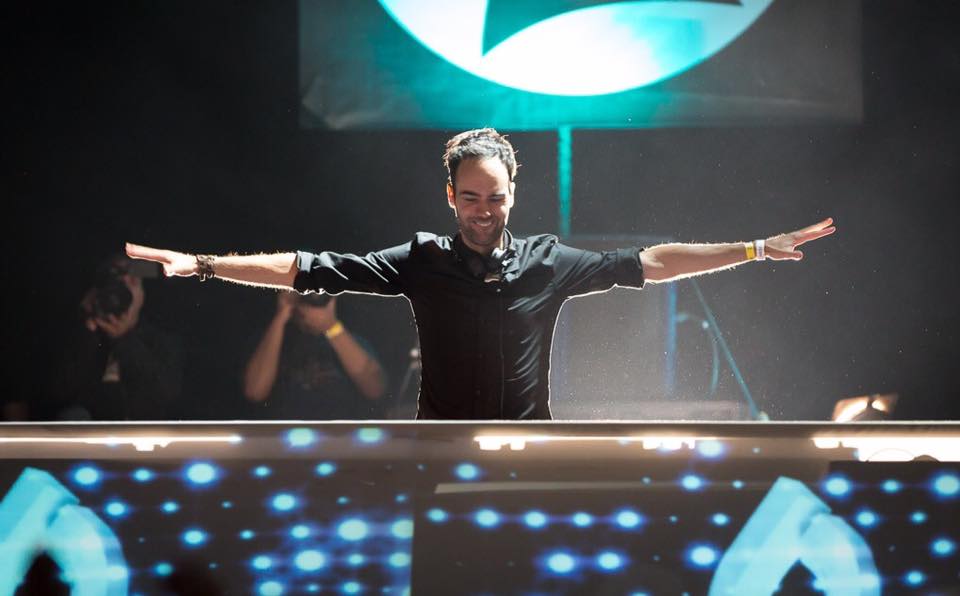 As someone who is classically trained in piano, how has this helped you when it comes to your studio productions?
It's been a big help for me! Whenever I have a melody inside my head it's easy for me to add the right chords and record it. The same goes for improvising on the keyboard.
With the explosion of dance music throughout the globe, it is incredibly important to keep relevant by putting out music that is forward thinking yet unique to your own style and personality. How do you deal with the constant evolution of sound all the while staying true to your own musical flavors?
I think that is the single most challenging aspect of being a producer nowadays, but it is also what keeps things interesting for me. I don't want to do the same thing over and over again. I love experimenting with different sounds and techniques in my productions.
Comparing your career now to what it was when you first burst onto the scene, what was the biggest challenge that you had to face along the way and how has that challenge helped to better yourself as a successful artist?
To find enough time to make music while constantly touring has been the biggest challenge for me. It's still difficult because I love to be in my own studio with the gear that I'm familiar with. Unfortunately, that's not possible very often, so I've created a portable production setup that I can take with me while touring. This definitely taught me to be more flexible and efficient.
On the other end, what has been your biggest achievement and what was it about reaching that goal that resonates with you the most?
I think that would be working with Armin van Buuren on our collab Panta Rhei and premiering it on stage with him during ASOT in front of 30,000 people!! Still get goosebumps when I see the video!
With a life that revolves around music, I am curious to know what kind of non-music related hobbies you have. Do you have other passions that your fans may not be aware of?
I enjoy playing video games online and sometimes I invite my fans to play with me! Also, I'm starting to appreciate the outdoors more and more. I love a good hike!
Finally, how is the new studio?! A fresh space means a fresh start! What can your fans look forward to this coming year? Any big productions in the works or extra special tour plans?
Acoustically the studio still needs some work, but I love the view on the garden and forest I have from there! It's definitely inspiring me to write new music! So far I've finished two new M6 tracks and a vocal track which I might test out at Avalon… also I'm working on a new track with Emma Hewitt, but I can't say much about that one yet 😉 Tour-wise It's gonna be very busy the next few weeks in different parts of the world, so keep an eye out for the schedule on my pages!
---
Follow Mark Sixma on social media:
Website | Facebook | Twitter | SoundCloud