Sibling duo GREY knock it out of the park on their debut EP, Chameleon.
---
I can imagine it's hard to come into the dance music scene with so much pressure to perform and deliver as an artist. Especially when the expectations are set so high. Thus is the case with sibling duo GREY: they came into dance music on a pedestal and since then have been consistently delivering despite the pressure. Their debut EP, Chameleon, shows just how talented these two guys are and offers five solid songs that are for all listeners.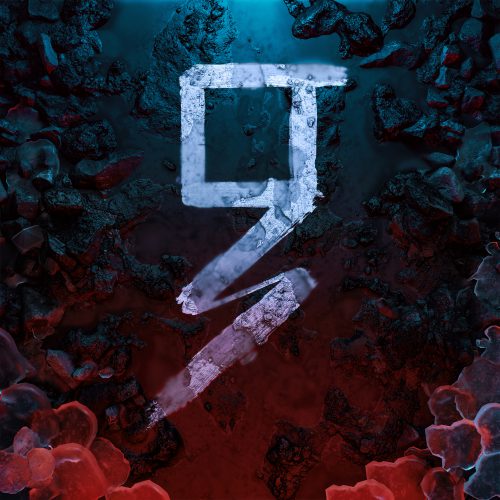 GREY came to the limelight after releasing their "Where Are U Now" remix. They forwarded it to Skrillex and he enjoyed the track and asked for more. From there, they got into direct contact with Zedd, and since then they have amassed thousands of plays on their track, a bunch of followers, and a slot on Zedd's Echo Tour.
Their production style is really ahead of anything else out there right now for the future bass genre. It's crisp, clear and they know how to compose a track to keep the listener engaged. The Chameleon EP goes above and beyond anything I would expect. More importantly, it's a great body of work that many people will enjoy.
Purchase or Download Chameleon EP here! 
Stream GREY – Chameleon EP on Spotify:
---
GREY – Chameleon EP – Track By Track:
01 – "Chameleon (feat. Asia)"
The EP begins with a high-energy track featuring vocalist Asia. It's a great song to start off with due to the catchy vocals and superb production. Further, you can tell it's a trademark GREY track with all of the distorted and morphing synth noises.
02 – "Crime (feat. Skott)"
"Crime" featuring vocalist Skott is the only single that has been pre-released from this EP. It is tearing up the charts in the short amount of time it has been out and for good reason. It infuses some acoustic elements along with Skott's lush vocals and a catchy hook. The drop brings everything together in a magnificent way. This is arguably the most infectious tune of the EP and will be stuck in your head for days!
 03 – "Wings Clipped (feat. Avril Lavigne & Anthony Green)" 
When I saw this track on the EP, I had to do a double take. GREY was somehow able to get Avril Lavigne on a track! That's right, that Avril Lavigne – the punk icon from the early 2000s. All that aside, this is yet another fantastic track on the EP. Lavigne's voice sounds just as good as a remember it. Initially, the track starts off with an acoustic guitar, Avril Lavingne's vocals, and a mellow production in the background. It slowly builds up to a unique drop that combines some vocal chops along with some crisp synths and drums. The second part of the song brings in another vocalist, Anthony Green and follows the same pattern. Having both a guy and a girl vocalist on this track gives the effect that they are almost talking to each other in the song, like a story is unfolding right in front of you.
 04 – "Room 101 (feat. Frances)"
This track is beautifully crafted from start to finish. It features almost strictly instruments and is very mellow, for the most part. Frances' voice shines through the orchestra of sounds. I look at this track as almost a cool-down or a break since the last three tracks were nothing but rapid-fire energy. There is, however, a small drop that happens towards the very end of the track, in typical GREY fashion.
 05 – "These Roots (feat. Stephen)" 
The last track of this truly awesome EP begins with a piano ballad with vocals provided by Stephen. The somber mood it creates is great since it's the last song off the EP. However, as the song progresses, the production becomes a little more energetic. The more I have listened to this track, the more it has grown on me and it is definitely was a good fit to be the final song!
Final Thoughts
I was honestly blown away by this EP. Before this I have been a pretty big fan of this duo's work; however, after listening to this EP, I am an even bigger fan. Everything from the artists they chose to collaborate with to the production to even the length of the EP was perfect. There's no doubt that Chameleon EP will be one that positions GREY in a very good place moving forward. Hopefully, you feel the same way!
---
GREY North American Tour Dates:
September 29 – GREY on Zedd's Echo Tour @ Thunderbird Arena, Vancouver BC
September 30 – GREY on Zedd's Echo Tour @ Washington Music Theater, Seattle WA
October 7 – GREY on Zedd's Echo Tour @ Aragon Ballroom, Chicago IL
October 17 – GREY on Zedd's Echo Tour @ House of Blues, Boston MA
October 19 – GREY on Zedd's Echo Tour @ Electric Factory, Philadelphia PA
---
Follow GREY on Social Media:
Facebook | Twitter | Instagram | SoundCloud | YouTube | Spotify