Pluto talks about his debut album, musical inspirations, streaming and more!
---
Sam Martinsen, also known as Pluto, has been busy the last year cranking out new tunes and playing festivals around North America. So when I had the opportunity to chat with him at Nocturnal Wonderland I couldn't pass it up! The Pennsylvania-based producer started gaining traction in the scene about a year ago with the release of his remix of Opia's "YDU" and one of his first singles, "Wet", on SoundCloud.
Influenced by the likes of Flume, Porter Robinson, and Louis the Child Sam has curated a sound that has garnered him over 22 million streams on Spotify and SoundCloud. The future looks bright for this young producer and you can bet Pluto will be a name you'll be seeing more often, check out the full chat with him below!
---
How did you get into producing electronic music?
I've been producing for about 3 years. I first got into it when I discovered Garage Band and then I found FL Studio and stuff like that. I was really into the piano, but then I learned how to write drum patterns. I saw people were doing it online so I thought I'd try it out. Then I got into Ableton and that's when I started taking it more seriously. From there I really fell in love with it. I never thought it was going to be a career or anything. I just did it for fun, but I started picking up traction online.
It's crazy with streaming services nowadays how a track can take off so quickly…
Yea, it's also kind of weird though because you just see a number rising. At first, you're like "Woah this has never happened before", but you get used to it and then you realize it's just a number. You actually have to see people at shows and see it translate.
You played your first international festivals this year, Veldt and Ilesoniq in Canada. What was that experience like?
Yea, I played the main stage at both festivals. It was crazy because the first festival was a little French because it was still in that part of Canada, but everyone still spoke English. When I went to Montreal for Ilesoniq it was really all French, like, you had to ask around for people who spoke English. At the festival, it was easier because they had workers and people that spoke English, but when it came to going out for dinner people had heavier accents. The festivals were great, though, and I really liked it up there. I can't wait to go back!
What is a typical studio session like when you're producing?
It usually starts when I get a little inspiration and I go from there. Some people say it works better for them when they write drums first, or when they write chords on a piano, but it's always different for me. I think that's what keeps it interesting. I don't have my mind set to a specific process. Once I get into the more detailed stuff then it's pretty similar as far as mastering. Other than that if I find inspiration in a sample or a track I've been listening to, I kind of just go from there.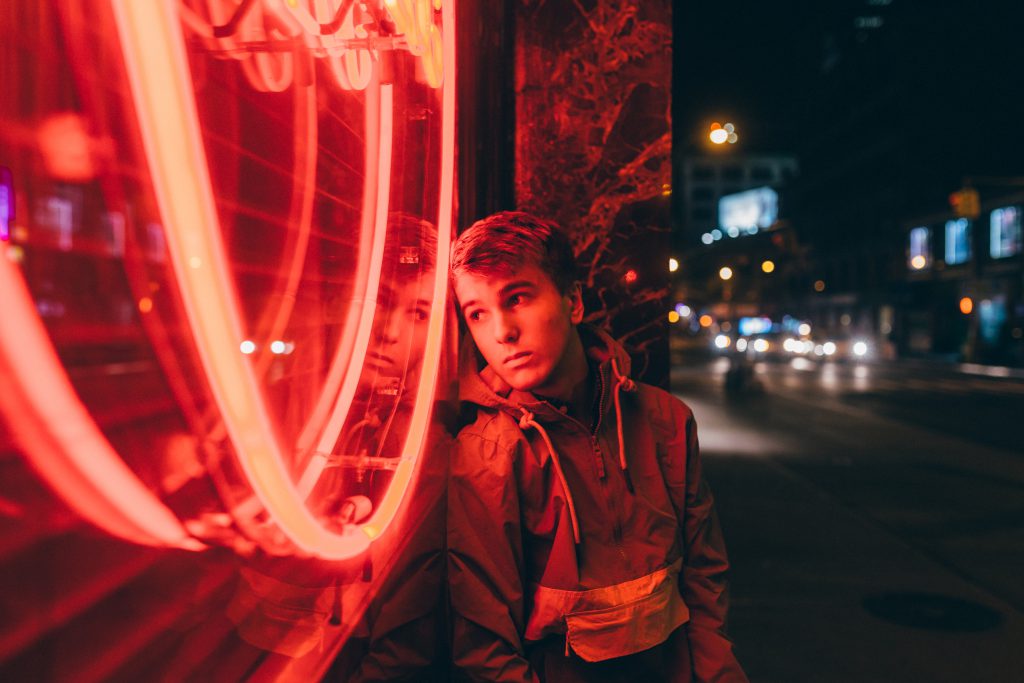 Your debut album Sixteen comes out in 2018. Can you talk a little about that?
I've been working on it for about a year now. I started working on it at the end of summer last year and my original plan was to have it out on my 17th birthday in May, but it just wasn't working so it's coming out in 2018. To be honest, the way I wrote the project it's all connected in my head. A lot of the stuff just couldn't be released as a single so I feel the best way is to release it as an album. I just want people to hear it the way it was made and the way it should be heard. I'm not really worried about huge numbers because it's just about being proud of it.
You've played shows with Snakehips, Vanic, and more. What has been one of your favorite shows to play?
My favorite place I ever played was at Summerfest in Milwaukee. I played at around 8:00 PM on their Miller Lite stage. I don't know if it was their biggest stage, but Steve Aoki was playing right after me so there were thousands upon thousands of people there. It was funny because something went wrong with the setup and I had to play on a card table. We just slapped two speakers on it and I just played. I was really worried about it at first, but it only took 5 minutes and I totally forgot about it.
In your bio, you mentioned Flume, Porter Robinson and Louis the Child have all been influenced your sound. What about these artists inspire you?
As far as influence, Flume was one of the first electronic artists I listened to. He really influenced me to make my own music. Once I saw him live for the first time I was like, "I really want to do this and take it seriously." I saw his fan base and it was really inspiring. As far as my sound, I've listened to a lot of Tourist lately and his last album and couple singles were awesome. You should definitely check out his newest album "U".
If you could collaborate with another artist in the scene who would it be?
Probably Tourist. I have been really into him lately and I like the emotion behind his music. I feel like he would be a fun person to make music with, but obviously, Flume too because he's been one of my inspirations. Honestly, I haven't been able to work with a lot of other producers so I am looking forward to that. I'm based in Pennsylvania right now so the scene is a little smaller there. Philly is probably the biggest music city near me besides New York.
As a young producer, how do you want to impact the electronic music world?
I feel like the clearest evidence of a lasting impact on the industry is looking back and realizing people are kind of copying your style. If people are doing that then you're definitely doing something right. Other than that just getting as many people to hear my music as possible.
Do you have any pre-show rituals to get you amped up for a show?
Not really, honestly. I usually just have a Red Bull and play with this toy called a Kendama. It's this little wooden toy. It's really fun and relaxing. Other than that just chilling.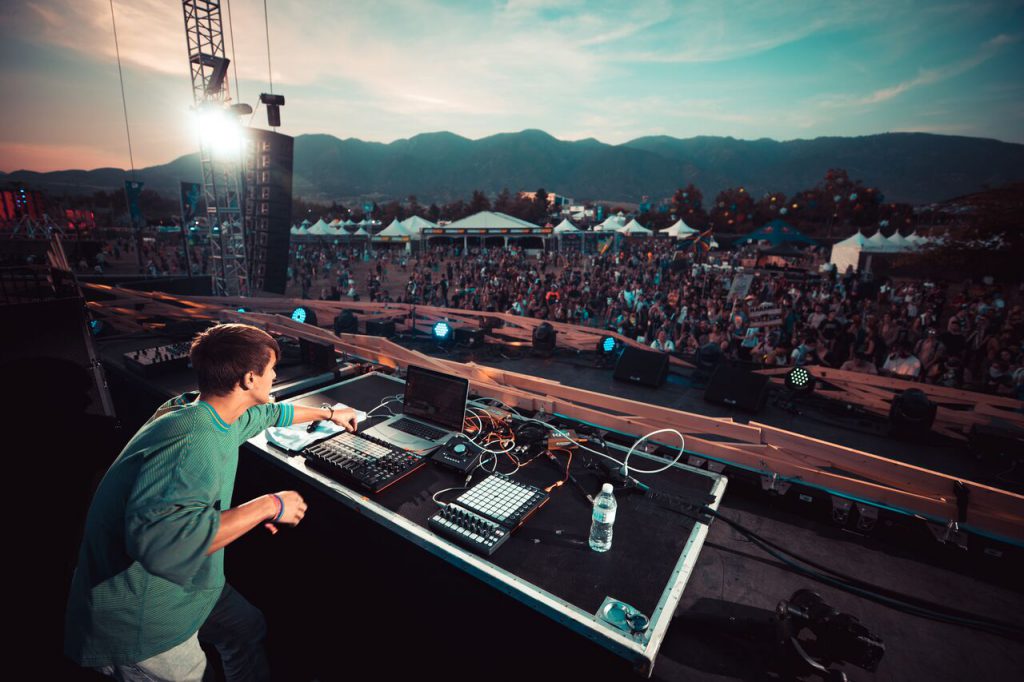 If you could give young aspiring producers some advice, what would it be?
From a musical standpoint just experiment as much as possible. Make as much weird stuff as you can at first. Figure out what you like doing. If you're going to make music that is more mainstream, that's fine, you know, have fun with it. But if you want to catch some attention you have to change it up. From a marketing standpoint, if you're trying to build yourself definitely make as many friends as possible. Talk to producers and make music with other people, and that will also help you learn other producing strategies.
Besides the album and your new singles, what can fans expect from Pluto in the future?
They can definitely expect some cool stuff. I've been working on some kind of mixtape things. I'll probably release something about once a month just to keep putting music out. I make so much music and I never really had a lot of places to put it. So yea, definitely release stuff on SoundCloud. Probably some new remixes by the end of the year!
---
Connect With Pluto on Social Media:
Facebook | Twitter | Instagram | SoundCloud