Another edition of The Meadows has come and gone leaving many attendees ready for next year's installment – the festival as a whole was just that good.
---
Like the borough it was held in, The Meadows Music and Arts Festival was a melting pot of so many elements. It was so well choreographed and executed that you can't help but feel anticipation for what will happen next year.
The festival seemed to act more as a well-choreographed dance than a festival, something that I continuously saw throughout the weekend. Allow me to take you through my journey, including all the elements that I noticed and appreciated that made my first time at The Meadows an unforgettable one.
---
 
Big Wild, Photo Credit: Bearlosophy
The Borough that it was held in was reflected in every aspect of the festival.
Queens, New York, is a Mecca within a city that is not so much a city as its own civilization. Queen is a melting pot of cultures, yet each individual culture can be felt as you take 7 train through Brooklyn from Metropolitan station 14 stops. Each day I took the train, I would look out the windows as the roofs of Queens littered in graffiti, so inviting to a wandering mind like my own.
NYC is a city that inspires, a concrete jungle where dreams are made, a place where you feel like there is nothing you can't do. The Meadows emulated all this and more. The festival seemed to boast its own unique attitude. Something about getting off the City Field train stop, walking off the platform and down the stairs emerging next to the venue gave me this urban, hip-hop vibe that had me "feeling myself" as they say.
Upon entering the gates, you got your first glance of the Queen's essence: food trucks representing many of the food cultures within Queens and graffiti walls and stands specially erected for The Meadows. This festival had a unique attitude and swag. It was easy to see and feel.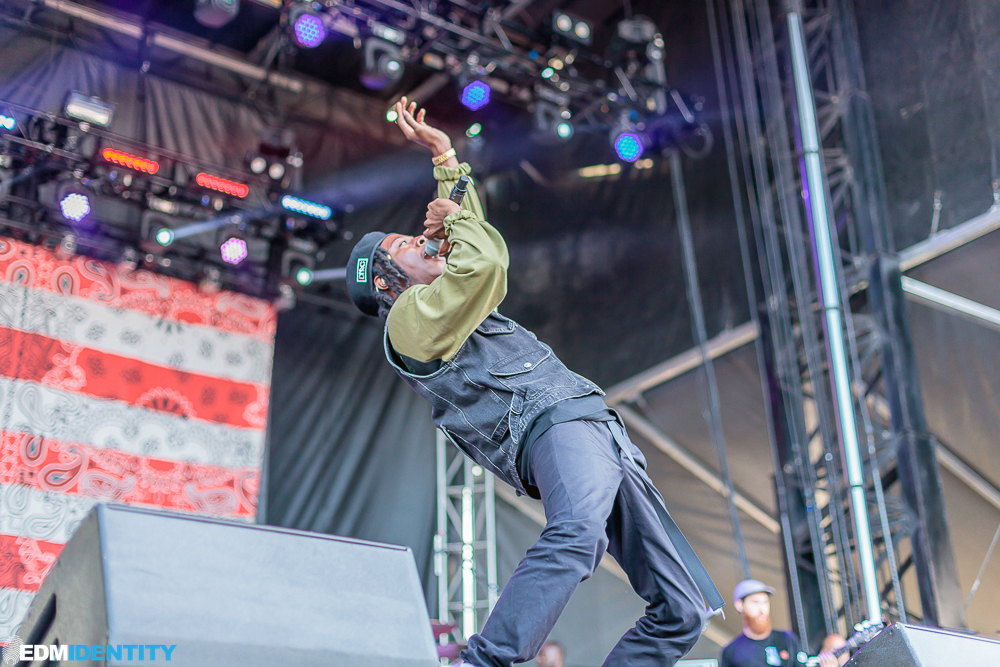 The venue was oddly one of my favorites.
I started my festival career going to camping festivals in the South, such as jam band-oriented Purple Hatter Ball in Spirit of Suwannee Music Park. Camping festivals have always held the largest part of my heart; the ability to have a home base right next to where you jam out was always key for me. They have their pros and cons; one con is that there is always an element of dirtiness. You sweat all day and then hop into a tent, continuing this for three plus days.
Eventually, I made it over to festivals like Ultra and EDC that were a place you spent the day at then went on your merry way. This festival was much the same, except it was literally in the parking lot of Met's City Field.
I oddly enough found this to be quite enjoyable, and why? It made walking around in the loafers I sported all weekend quite easy. Festivals like Hulaween, Electric Forest, and even this years Oregon Eclipse leave your nostrils caked in dirt. By the end of the weekend, your "festival shoes" are in need of retirement and you are sneezing out black gunk that resembles excrement from the Exorcist. I notice with myself and many of the attendees that we stepped up our outfit game just a little more, or in some cases a lot more.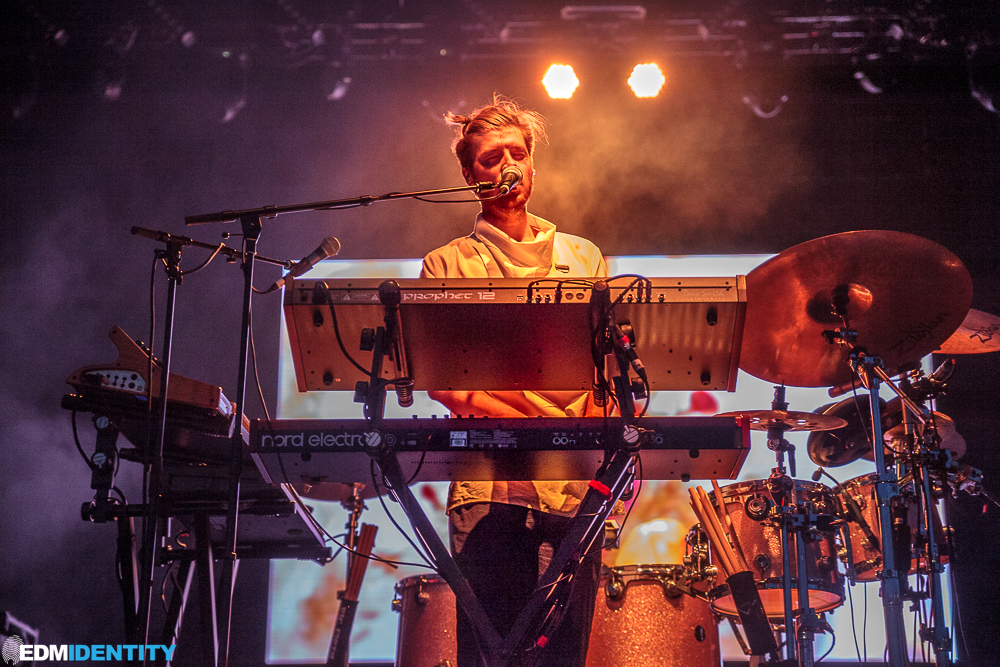 There was no sound bleed whatsoever.
A huge pet peeve is when stages are too close together or positioned incorrectly, allowing for sound to bleed over from stage to stage. The Meadows seemed to just get this very easily overlooked factor. Some of my favorite festivals seem to get this wrong every year, but The Meadows nailed it.
There were four stages, all of which seemed to encase the center of the festival, back to back to back. The Main Stage faced south away from City Field while the second biggest stage faced north towards the field with the two smaller stages facing east and west. It was such a simple way to go about positioning the stages, allowing us to fully enjoy sets without hearing another act. It also made for me it easier for me to navigate from stage to stage as I went around from set to set getting my photos. Kudos and thanks to the architect behind the layout of this festival.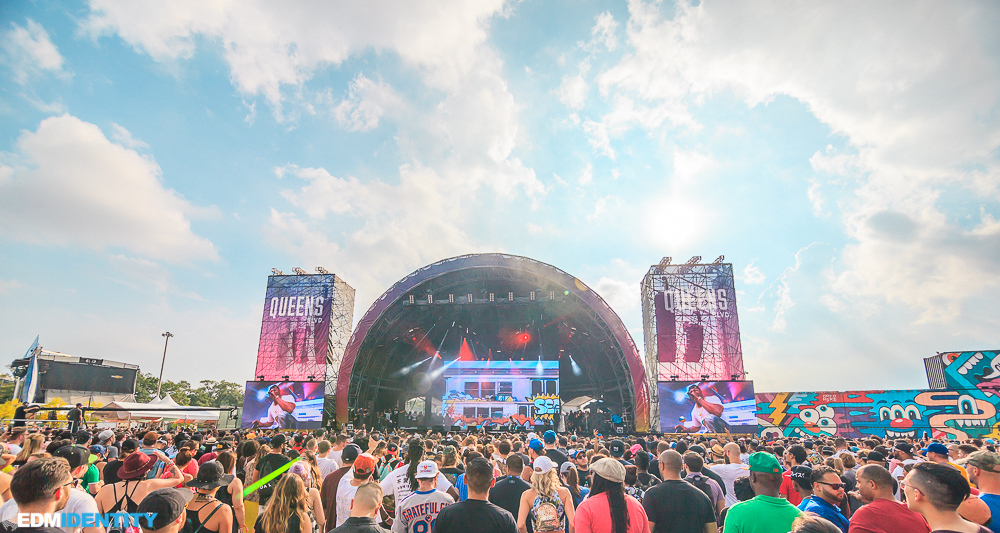 There were so many options for music across all genres, it was intoxicating.
Festivals like The Meadows really should be admired for their array of choices in acts for their audiences to see. There was a little bit of something for everyone. My day would start off with Big Boi, to then go and catch Two Door Cinema Club, ending with Gorillaz. Other days, I would see Marian Hill for the first time, watching lead singer Marian Paroo dance so seductively across the stage as she sang some of the most enticing lyrics I've ever heard.
I ended the festival Sunday night watching one of the greatest bands of all time, The Red Hot Chili Peppers, after I had just headbanged my neck into a cramp over at Bassnectar. The Meadows' choices in acts and the order of which they scheduled them allowed my musical palette to be cleansed. I did not feel at any time that I was getting too much EDM or too much hip-hop. Instead, I had just the right amount of everything throughout the weekend, leaving me ever so satisfied.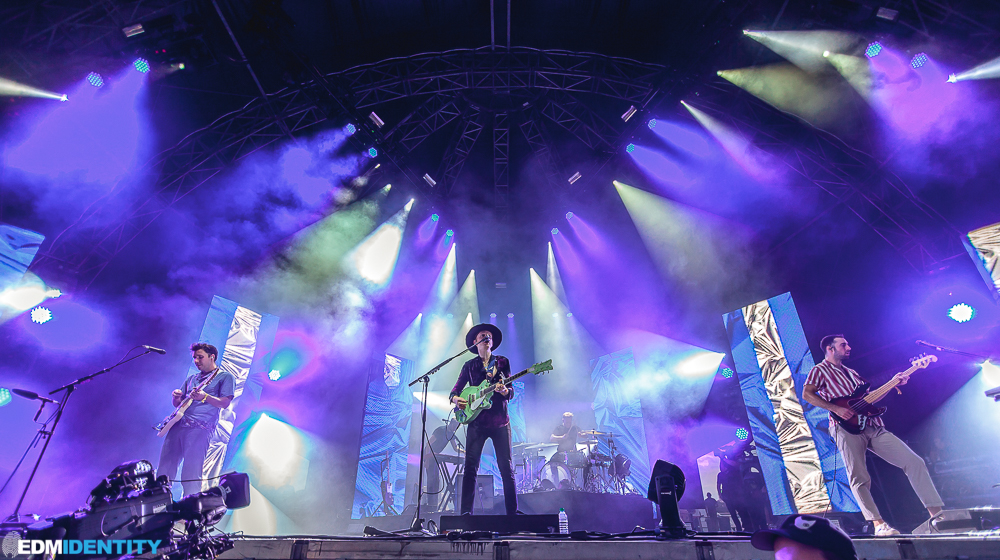 We took a trip back in time, to an age of Hip-Hop that is seemingly forgotten.
I grew up loving hip-hop music. My parents were both from the Bronx, New York, so hip-hop was ingrained in us. New York City itself is arguably the birthplace of hip-hop, giving rise to rap as we have come to know it today. Hip-Hop Titans like Jay-Z, NAS, and Biggie all hail from a borough within the Concrete Jungle.
Unfortunately though, hip-hop has been on a slow decline within the last decade as subgenres like mumble rap and trap have replaced good old-fashioned lyricism. It is a genre that has always been at the opposing end of society, hosting violent lyrics, profanity towards women, and a lot of references to drugs or "the trap" as it is called. The Meadows reminded me of my love for hip-hop as it resurrected some of the most iconic OG's for the festival.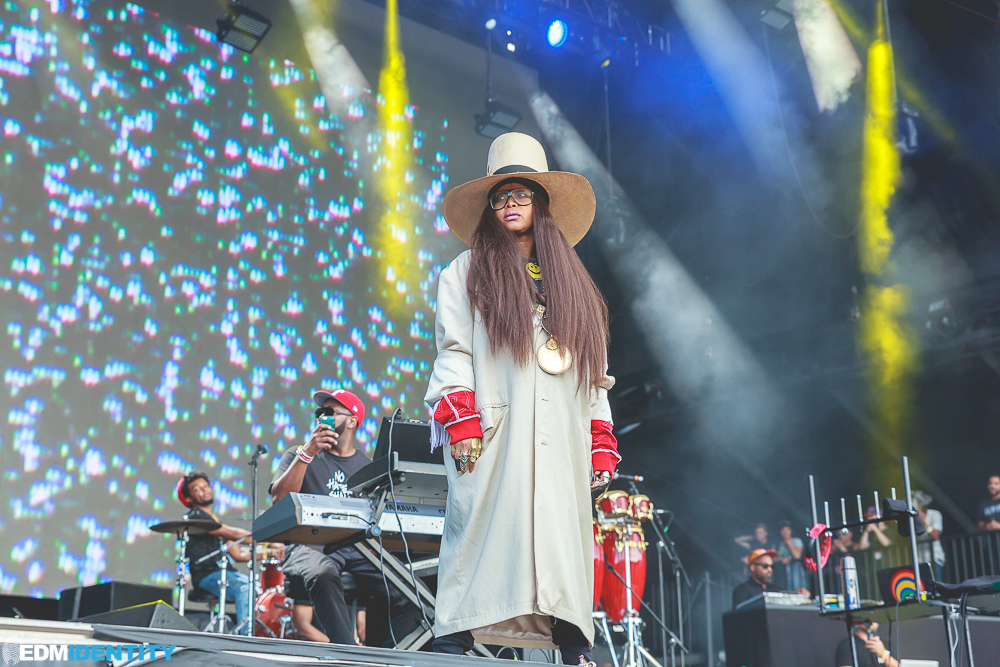 First off, let me give a huge round of applause for De La Soul.
When I say huge, I mean it, because these guys threw down one of the most energetic, show-stopping performances I've seen at any festival of any genre. The three Long Islanders saw their beginnings back in 1987 and now decades later have more panache and wit on stage then 99.9% of hip-hop artists out there. Their jazz-hop style still can get a crowd going, even if that crowd consists of kids well outside the group's time period, and why, you ask? Because true hip-hop is about wit and lyricism, not Molly and Percocet.
One of my favorite parts of the set was when they stopped the song three different times to tell people in the crowd and even us in the photo pit taking photos to put out cameras and cell phones away, saying, "The only people who should be working right now are the vendors and guards on duty. The rest of you put your cameras and cell phones down and be a part of the moment, instead of trying to capture it." Spoken like a true innovator of music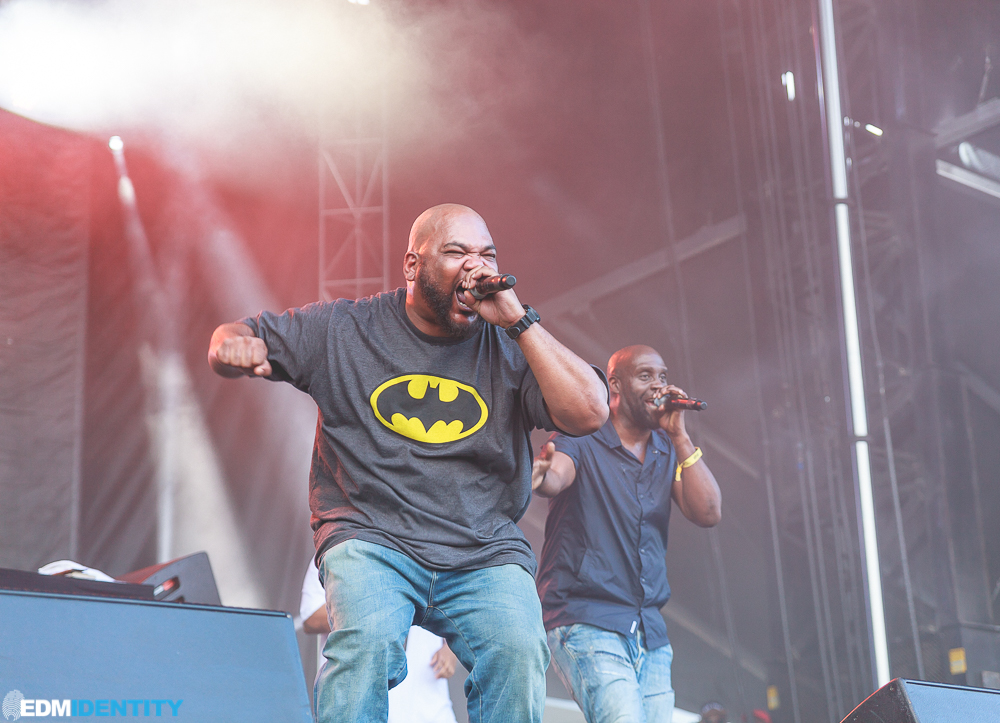 The festival kept bringing out true OG's all weekend.
We got to see performances from LL Cool J and DMC of Run DMC. Q-Tip of A Tribe Called Quest came out for a jam session with LL as well, and Mos Def came out on stage to assist the Gorillaz on Saturday's closing set. We even got to see Big Boi of OutKast as well as Ghost Face Killa, and it was all too epic!
Now granted, I did go and enjoy myself at Migos and Future, but the vibe wasn't something that left my jaw on the floor. Hip-hop is in need of revitalization, and I am not sure it will happen, judging by the current path it is on. But, I am happy to see that true lyricists can still get a crowd going.
So another edition of The Meadows has come and gone. In only its second year, I have to say as a whole this festival did spectacularly.
You do not often see this type of success from a two-year-old festival – many seem to falter in one way or another, but not The Meadows Music and Arts Festival. I personally look forward to attending again next year, wondering how they will continue to ascend to greatness.
In a city full of music, festivals, and talent, it is nice to have seen this infant festival thrive as it did. All the elements, including sound quality, aesthetics, food, artist line-up, scheduling, and overall vibe came together for an experience I won't soon forget.
Watch The Meadows 2017 Aftermovie via YouTube:
---
Connect with The Meadows on Social Media:
Website | Facebook | Twitter | Instagram
Featured Photo Credit: Bearlosophy