Motion Notion was an event loaded with talent set to a breathtaking festival backdrop.

---
It's difficult to put into words the touch that makes Motion Notion so special. The event's major highlights that I can articulate, however, definitely begin with its lineup. Many people, including its current owner Kevin Harper, regard this year's lineup as Motion Notion's most ambitious to date. And it more than delivered. There was so much amazing international talent, it was almost problematic at times.
My personal musical highlights began with Staunch, an artist I'd not seen before, and whose set I was most anticipating. He absolutely threw down with characteristically funky, heavy force, of which I couldn't get enough.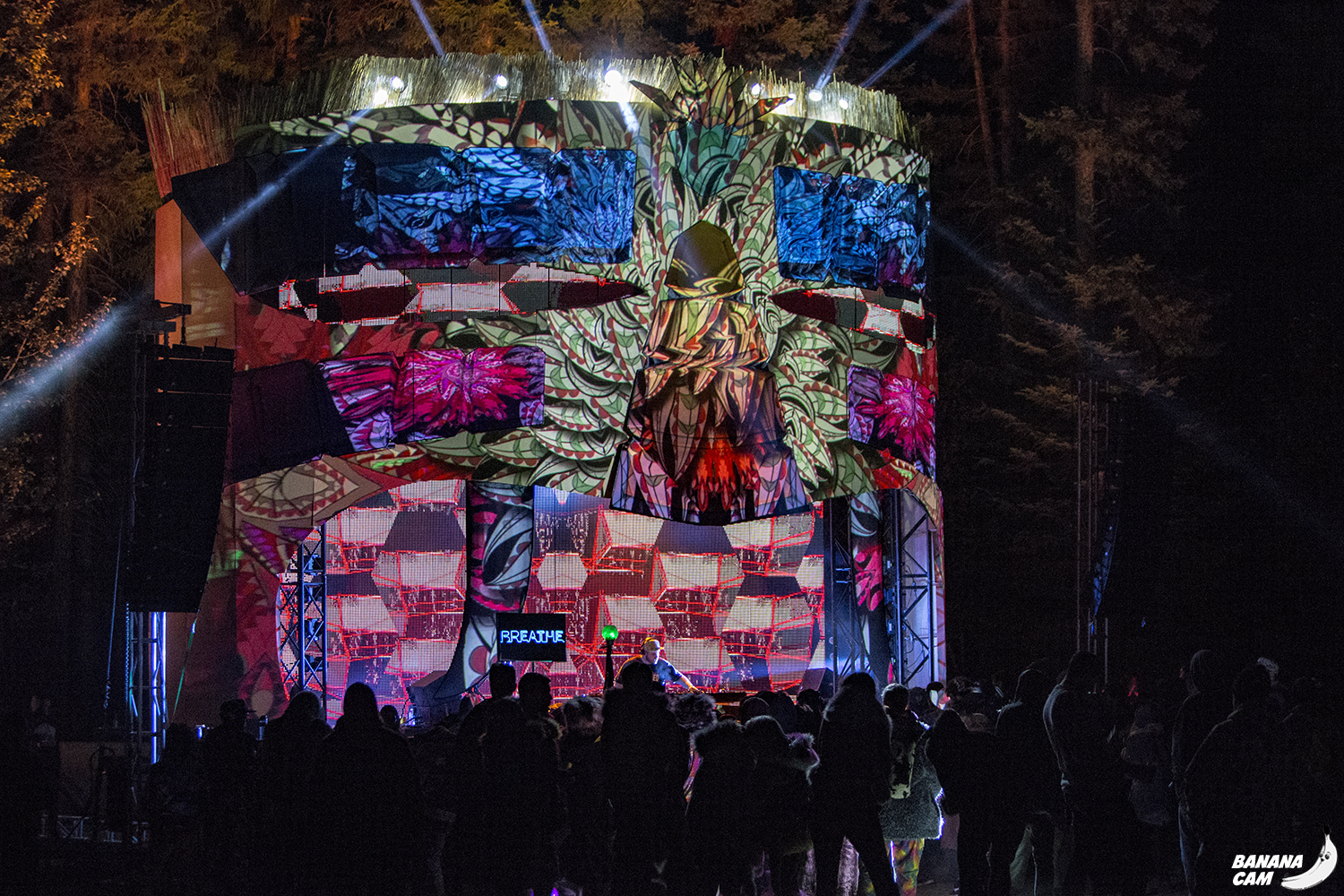 Later on, there was Slynk, a musical mastermind who I knew would show us a good time. His set was obscenely eclectic and relentlessly upbeat. Swinging from sexy, pant-dropping funk to old school rock, plunging into heavy bass, back up to bouncy disco. It was expertly incisive, and endlessly entertaining.
But no one brought more raw talent than Au5 through his masterful, heartfelt all-original set. He took us on a complex musical journey with his melodic, heavy sound through an impressively eclectic, expertly mixed blend of styles. The visual techs at the Cabana stage were also ridiculously in tune, turning an otherwise epic set into an immersive emotional experience that left me tearing up at the finale.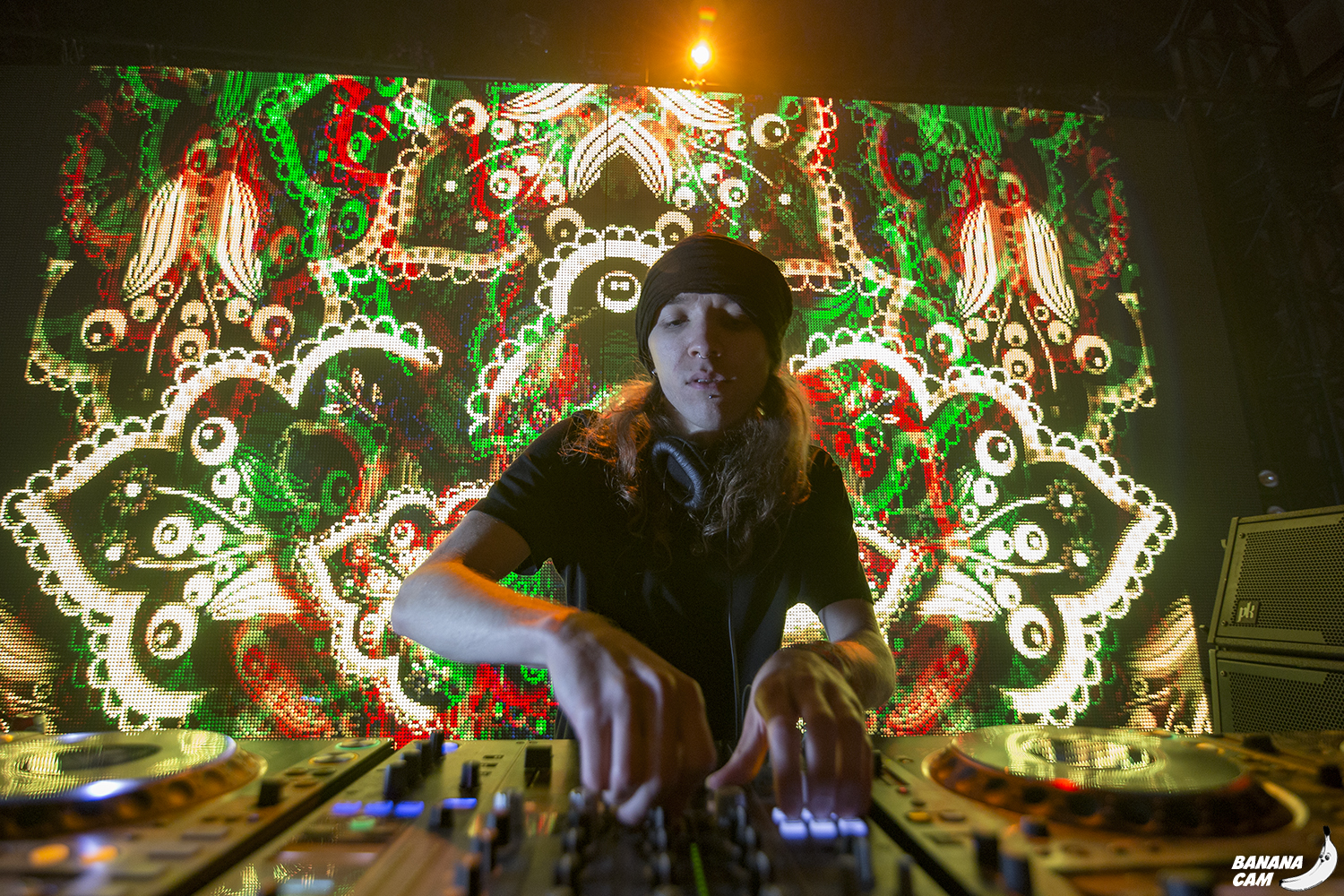 There were also so many other music highlights like Stickybuds, Datsik, Longwalkshortdock, INF1N1TE, Paradigm Theorem, Dirtyphonics, Audiowrx, Marten Horger, Birds of Paradise, and so many more I'd love to mention. I could seriously go on for days about this lineup. It was just so dense and well-executed. Motion Notion is serious about the music, and it was clear that most attendees are as well. 
It felt as if the overarching collective goal of this space was to encourage personal expression and incite musical inspiration.
The dense turnout for Au5's music production workshop on Saturday afternoon was a testament to that dedication, as well as the individually operated, festival-approved renegade stages. Not to mention the music being blasted through PK Sound's insane new Gravity 30 speakers. This festival was made for music lovers by music lovers, such that the barrier between artist and attendee was blurred to obscurity. With there being a very sparse backstage presence, artists could be found enjoying the music with everyone else. Many genuinely wanted to be there and chose to stay for the entire weekend. There were many with whom I connected right on the dancefloor.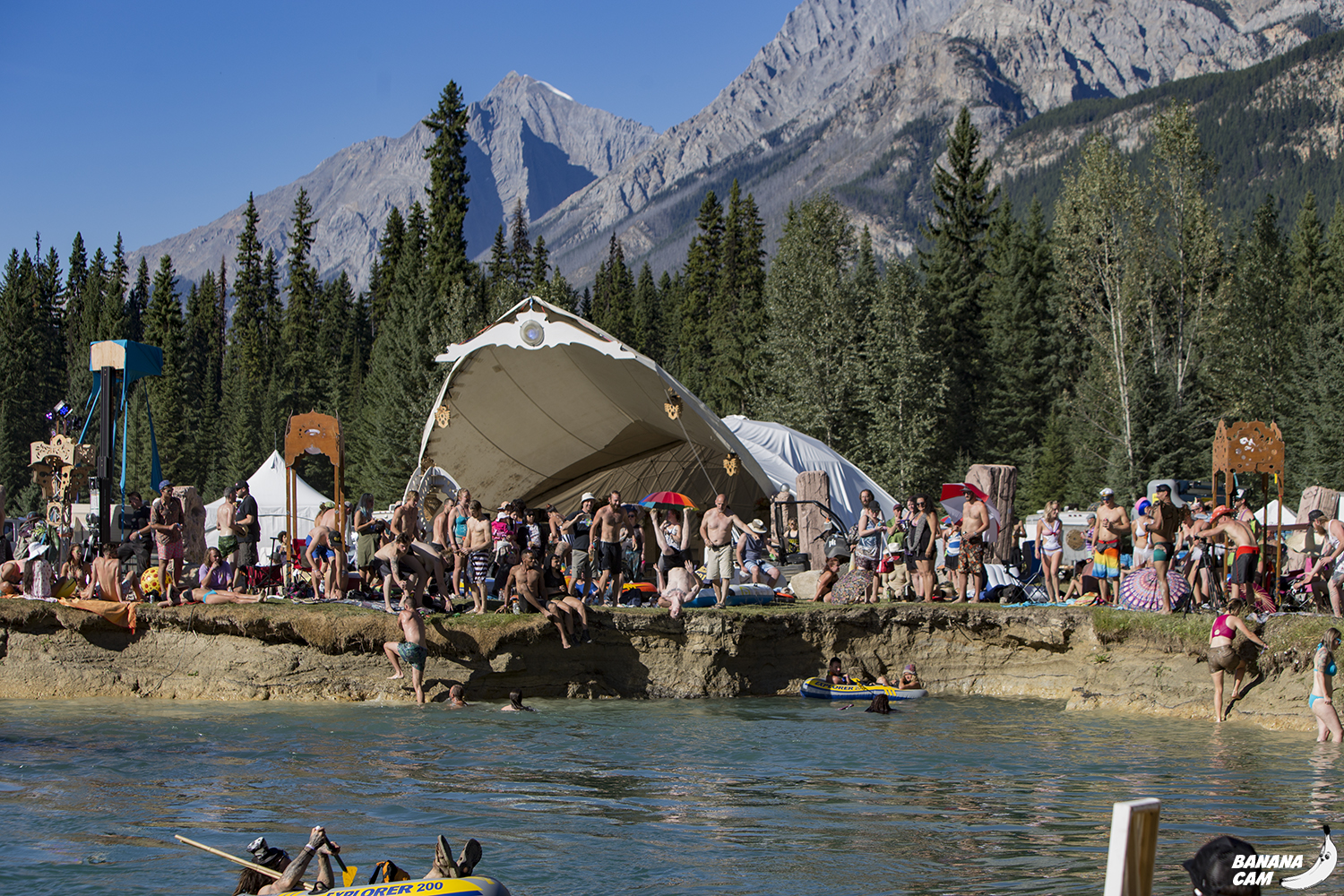 Another obvious highlight of this festival that cannot go unmentioned is its epic location.
Deep in the BC back-country, my 14-hour drive up to the Beaverfoot Lodge was harrowing to say the least, but well worth the journey once I finally caught the dramatic mountainous backdrop in the daylight. This venue is literally cut out of the trees in the middle of the forest, with the rocky mountains boldly standing at attention. During its cold nights, the stars shone intensely, as did lasers bouncing off the towering evergreens. The river running right through made for a lovely chill spot during the day and a beautiful space on which dancing lights and contemplative ponderers could reflect at night. With many attendees donned in animal hoods, fuzzy ears, and cheeky tails, we were all truly one with the forest.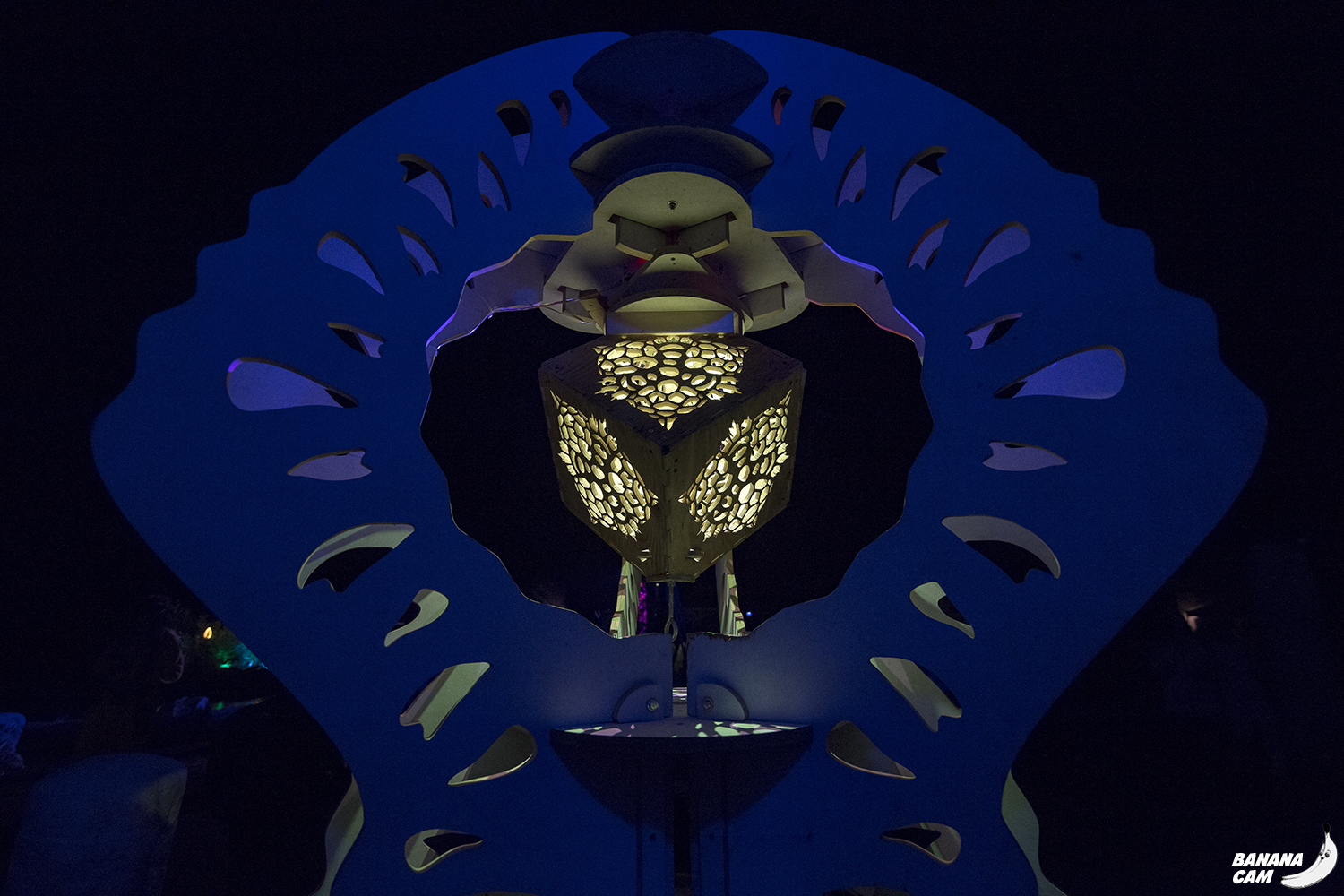 My only real critique of this festival was the relatively sparse amount of water stations. Among the unique amenities that stood out, however, the posh potties were an absolute godsend. Having flushing toilets, running water and soap at a music festival is seriously next level. Definitely worth the extra cash.
I can't yet speak for Bass Coast, but there's something about Motion Notion that I've experienced at both Shambhala and Electric Love, which might be a characteristic of these types of BC festivals. They allow a space for people to experience freedom to be whomever they want in whatever capacity they desire, so long as they're not negatively obstructing the experience of others. They facilitate the freedom to break free of societal norms. And as such, people are interacting with each other and the environment on a different level, in a space free of judgment. It creates a very special enveloping energy which can only be experienced firsthand.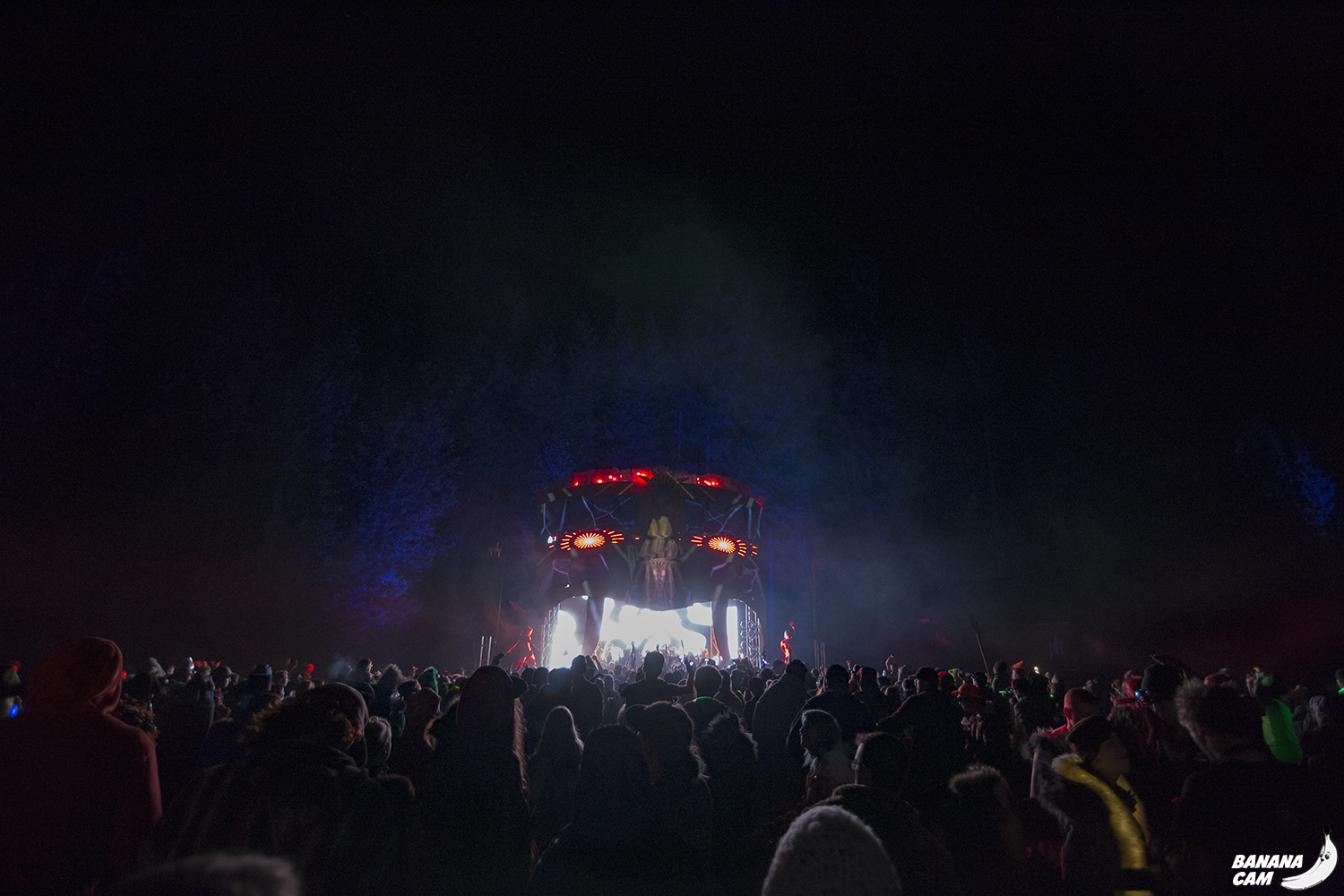 The intimate nature of the space helps give way to that freedom of expression.
There weren't more than a few thousand people, which felt like the perfect amount of attendee density. It was crowded, but never overly-packed. I could share time and space with lovely new friends multiple times throughout a single night, making the ease of bonding with others much more attainable. And which allowed those connections to drive so much deeper.
Though it's been active in different forms for 18 years, people still regard Motion Notion as somewhat underground. A hidden gem. I overheard talk of Shambhala as being too big for some now, and even heard the disappointment in someone's voice when he learned that I, an attendee from the States, had caught wind of this event. I think the tight-knit nature of this community really contributes to the unique rawness and authenticity of this space. Creating a more vulnerable and open atmosphere for people to freely express themselves.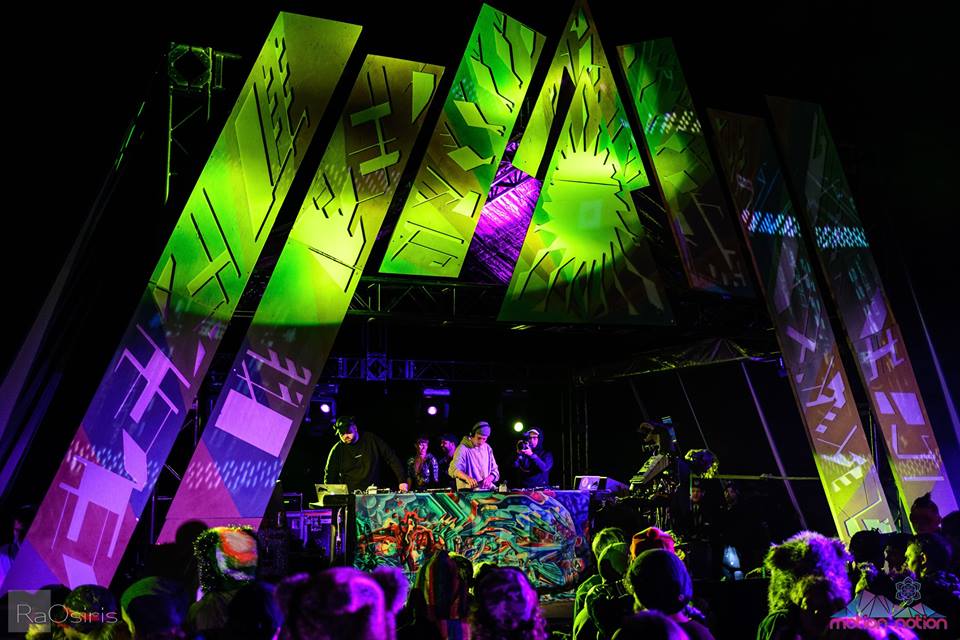 Motion Notion definitely has its own personality, amalgamated through the idiosyncrasies of its talented, vibrant attendees. There are so many individuals whom I can't wait to run into next year. And so many artists with which I hope to reconnect. Despite arriving solo, I was truly never alone. I left with connections, inspiration and well over a year's worth of music to keep me going till next year.
---
Connect with Motion Notion on Social Media:
Website | Facebook | Twitter | Instagram | YouTube
Feature Photo Credit: Banana Cam, Ra Osiris