Are you getting hyped for Motion Notion this year? Don't sleep on these acts which are sure to impress!
---
The 18th annual Motion Notion is quickly approaching, and we're getting excited as ever. Slated for August 24-28 this year, the festival will be hosted at Beaverfoot Lodge in Golden, BC, Canada. The beautiful setting and surreal vibes that accompany all the amazing art and music are sure to bring the best out of the artists playing Motion Notion this year. After announcing the first phase of the lineup, a full lineup was dropped that was the icing on the cake for many, myself included.
Get more details about Motion Notion 2017 here, and you can purchase tickets here! Click here for the full lineup for the festival!
As a psytrance and bass music lover, this lineup doesn't get much more well-rounded. It holds some of my favorite artists of all time, and then some. It was difficult to pick out only a few to recommend since there are so many listed. Below are some of my top picks for this year's Motion Notion music lineup, who is on your list?
Motion Notion 2017 || Gina's Top Picks
---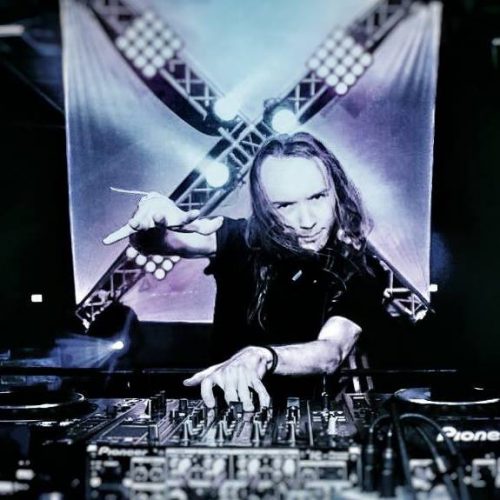 Au5 
SoundCloud | Facebook | Twitter | Website
Au5 creates the musical bridge between emotion and sound. Once a small-town east coast resident, he became an irreplaceable part of the bass music realm after winning Seven Lions' Official Remix contest with I.Y.F.F.E. He's since toured with musical geniuses Liquid Stranger and Infected Mushroom and collaborated with artists like Xilent, Virtual Riot, and Fractal. His glitchy, melodic sound blended with rapturous soundscapes gives his music a unique, genre-defying character. 
---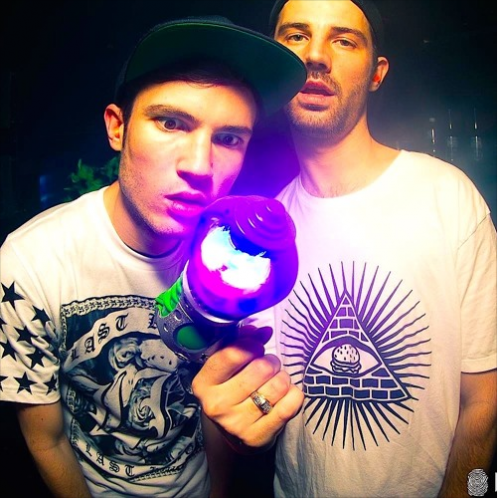 Audiowrx 
SoundCloud | Facebook | Twitter | Instagram
Any west coast bass lover will also be anticipating this up-and-coming, hard-hitting duo. With one from Victoria B.C. and the other from California, they represent critical corners of the bass music's most adoring coast. They've burst onto the scene through KJ Sawka's Impossible Records, and initially on Datsik's Firepower Records' Flatline Vol 2 compilation with their 2015 single "Clockwrx". Their complex, skull-grinding sound is sure to entice bass lovers and inspire some savory stank faces. 
---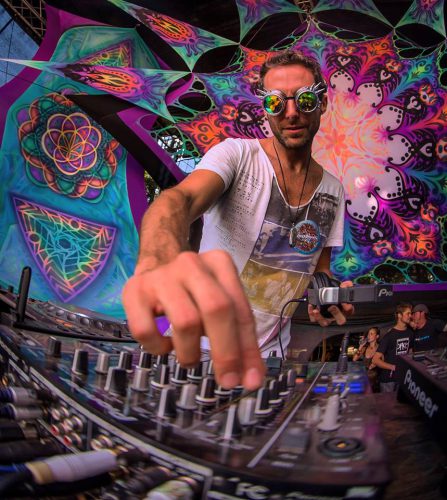 Avalon
SoundCloud | Facebook | Instagram | YouTube
London-bred psychedelic trance legend Avalon has been touring the world since the genre's inception. He's collaborated with psytrance's most prominent artists including Tristan making the duo Killerwatts, as well as with Sonic Species as Future Frequency. For decades, Avalon has been a must-see at some of the world's top festivals, and this one is no exception.
---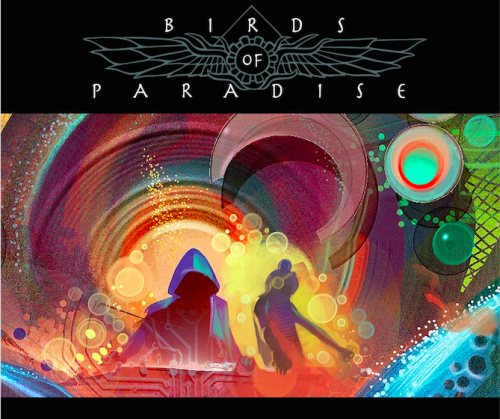 Birds of Paradise 
SoundCloud | Facebook | Twitter | Instagram | YouTube
Though I've been a huge fan of theirs for years, I finally caught Birds of Paradise quite recently headlining a smaller event. It was literally out of this world. These guys generate otherworldly spaces where rhythm and dreamscape intersect, dramatically blurring the physical and ethereal. Like musical architects blending ambient soundscapes, expert composition, and funky, catchy beats, they construct a psychedelic musical narrative unique to each who experience it.
---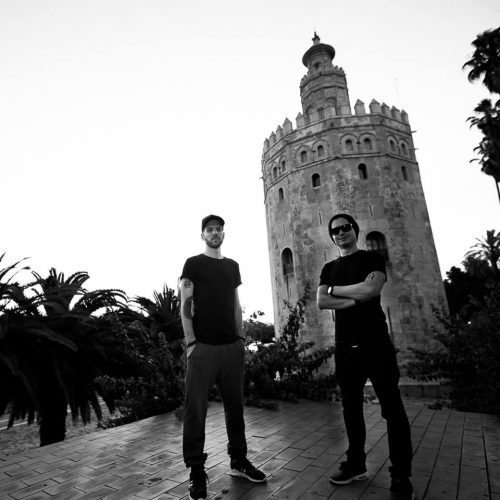 Dirtyphonics 
SoundCloud | Facebook | Instagram | Twitter | YouTube
Parisian powerhouse Dirtyphonics has kept it dirty since 2004. The release of their 2013 album Irreverence brought the world sickeningly heavy bangers like "Walk in the Fire" and "Dirty", and featured Steve Aoki, Foreign Beggars, and Modestep. They've remixed Marilyn Manson, collaborated with Linkin Park, Foreign Beggars, and Modestep. Dirtyphonics is severely badass.
It's no wonder they keep finding themselves atop musical charts and festival lineups with their distinctive hybrid of dubstep, drum & bass, drumstep, and everything heavy. There's no question that these guys know how to throw down. I'd highly recommend the experience if you can handle it… 
---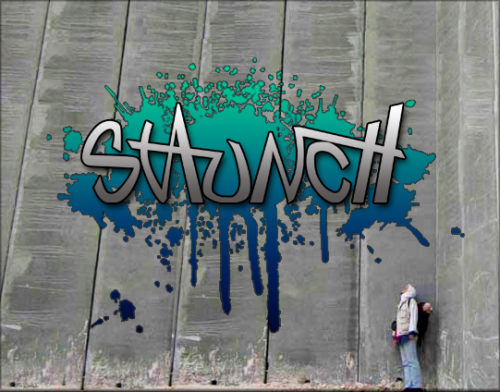 Staunch
SoundCloud | Facebook | Bandcamp | YouTube
In 2011, two of Australia's funkiest musicians combined forces to create the aptly named funk duo Staunch. These audacious beat masters churn hip hop, breaks, classic funk and modern glitchy grime into creamy, sexy, bass-heavy beats. Their delicious sound can turn the firmest of skeptics into steadfast believers. "Fight Milk" gets me every time; check it out to get a sense of what I mean. 
---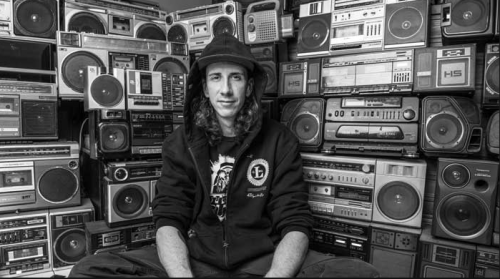 Stickybuds
SoundCloud | Instagram | Twitter | Website
Stickybuds is an old school producer from Kelowna, B.C., and twelve-year resident of Shambhala Music Festival. His eclectic, upbeat style spans funk, reggae, drum & bass, breaks and everything in between. He's uplifting in stage, style, and presence, bringing amazing vibes to crowds at festivals and venues up and down the globe. 
---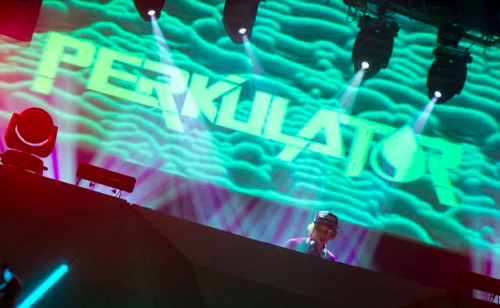 Perkulat0r
SoundCloud | Facebook | Twitter  | Instagram
Perkulat0r takes the west coast Canada's weird bass noises and gives them his own distinct moist, groovy lull. His subterranean, down tempo style distinguishes him from artists like Shlump or Bleep Bloop, artists with whom he's recently toured, but whom he compliments in funky, bass-laden beats. He's a returning artist to festivals such as Shambhala, Envision, and Lightning in a Bottle, and his otherworldly vibes are sure to draw out the creeping bass creatures.
---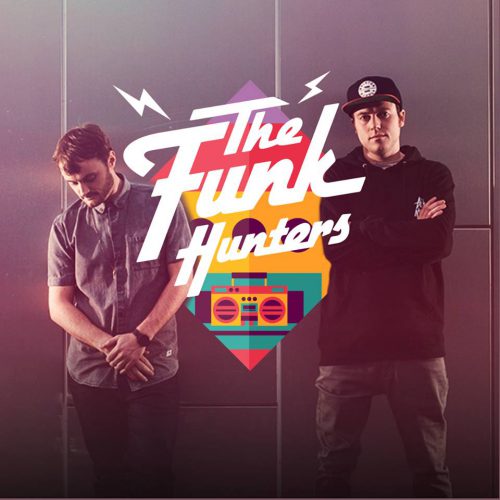 The Funk Hunters
SoundCloud | Facebook | Twitter | Instagram | Website
This mercilessly funky Canadian duo take classic funk and hip hop and bring some new soul to modern dance music. They've brought their robust style and energetic presence to stages all over the globe, and are often caught supporting with the lustrous stylings of Jurassic 5's Chali 2na, creating an impossibly sexy, soulful collaboration. 
---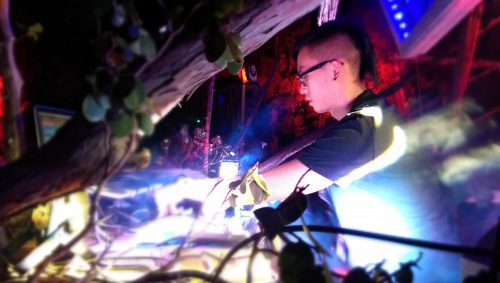 Whitebear
SoundCloud | Facebook | Instagram | Website
Whitebear is a key player in the psychedelic bass realm. His music is a well-crafted synergy of global sounds, modern styles, and dark, groovy rhythms. He's no stranger to the world's largest psychedelic festivals and knows how to take over a reconstruct the collective energy of any musical setting. The perfect soundtrack for an adventure.
---
Follow Motion Notion on Social Media:
Website | Facebook | Instagram | Twitter | SoundCloud
Featured Photo Credit: Motion Notion Festival