Those who dig authentic vibes, excellent music and raw creativity should keep Electric Love on their radar in the West Coast festival sphere.
---
Electric Love Festival is one of the best kept secrets in the Pacific Northwest. I caught wind of Electric Love earlier this summer. Knowing little about it, I was dead set on going after taking a closer look at the lineup, stacked with international talent. From there, everything about the event was a pleasant surprise.
Electric Love's lineup featured an eclectic mix of styles from dubstep, drum and bass, funkstep, glitch hop, psytrance, downtempo, house, rap, to rock music. All set on four different stages. There wasn't much noticeable contrast between genres, besides the emo rock playing in the late afternoon which I felt was a bit out of place.
Every time I looked at the schedule, I'd notice yet another great artist I wanted to see.
I was initially disappointed that my favorite artist on this lineup, Liquid Stranger, canceled due to unforeseen circumstances. However, I soon forgot getting lost in the contagious energy of each night. The most memorable of my musical ventures began on Friday with Whipreck at the Zen Den stage, a psychedelic forest wonderland donned with trippy neon tapestries, hyperactive lasers, and projection-mapped art pieces. I caught the drippy, groovy stylings of personal favorite Perkulat0r at The Arcade, the center-most stage that led to the rest of the festival. Longwalkshortdock's crazy energy at the far Nest stage led into the apex of the night, perfectly topped off by bouncy, glitch hop favorite Royal Blood.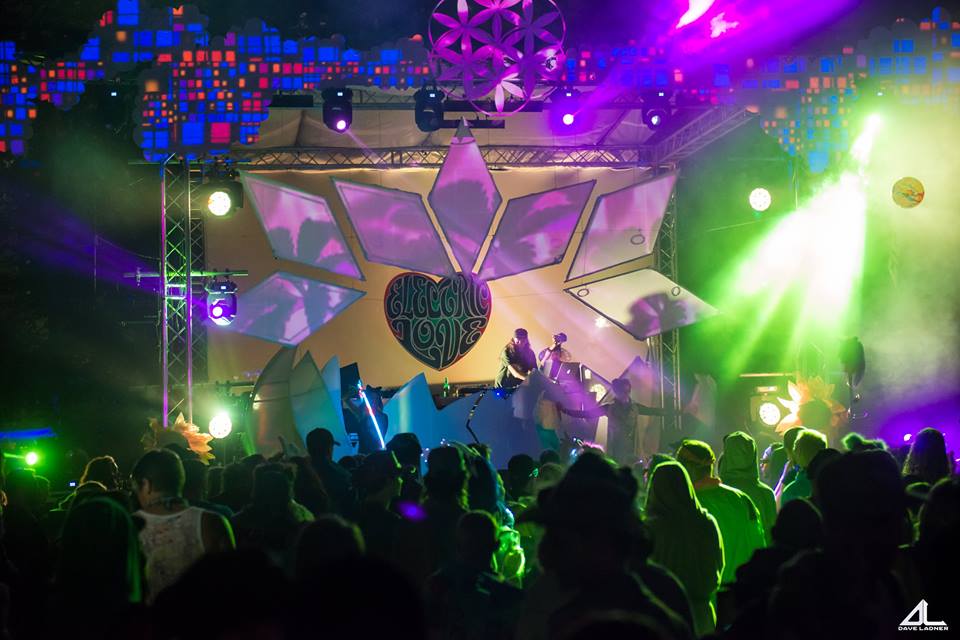 Lounging on the beach was the perfect way to spend any Saturday afternoon. The water was perfect, with a beautiful backdrop to boot. The Wormhole sat right on the beach, playing every style of music from morning till 8 pm. It fueled the daytime beach-side parties where hundreds gathered to dance, swim, lounge and play, comfortable being naked and topless. DJ Smoothie and Mayo really set some great vibes. 
The Nest stage faced The Wormhole, placed just a few paces up into the trees. There was some noise bleed between the two stages during the day. The Wormhole's 8 pm closure, however, prevented that from persisting into the night. I can't imagine eliminating all noise overlap from such an intimate setting with PK Sound and Funktion-One systems powering the entire festival.
On Saturday night, I was most anticipating INF1N1TE. He spun a satisfyingly neck-breaking dubstep set, interlaced with some nostalgic Panic at the Disco!. Stickybuds, who followed directly after, was probably my favorite set of the weekend. I tried to stop and rest several times during, but could not pull myself away from the dance floor. Featurecast launched off from that energy, passing it on to Skiitour, to which we danced with the rising sun.
The first hours of Sunday night's music experience was spent sit-raging for Autoerotique, saving up my energy for the act to follow, Xilent & Far Too Loud. During their heavy-hitting, expertly collaborative performance, I noticed a projection-mapped renegade art installation that suddenly appeared glowing on the beach. On a side mission, I experienced some of Xilent & Far Too Loud from beside it, mesmerized by the lights and lasers bursting through the trees. The bright PK sound system still maintained the crisp integrity of hard-hitting tunes even at that distance.
Haywyre set a more chilled-out tone, his keyboard turned outward so we could watch his lightning-skilled mastery. From there, the Zen Den kept me going for hours with heavy psytrance. I somehow made it through the night until the music ended around 8:30 am with Goa Pete. Directly leading me to Big Dog's Diner, who was up obscenely early prepping food for hungries like me. Here, I experienced the most the magical hash browns I've literally ever eaten.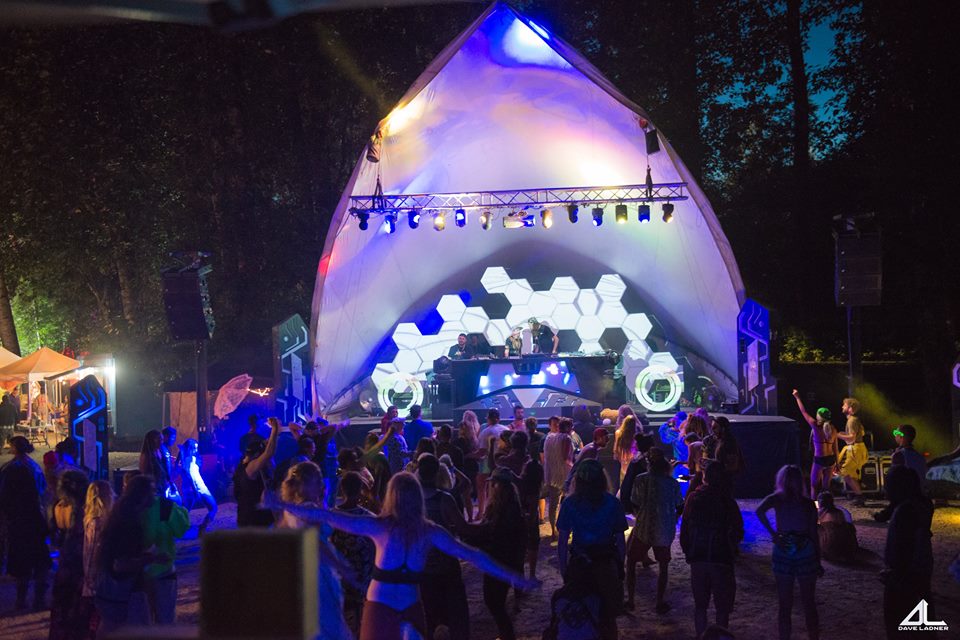 Electric Love was not organized with the intent of appealing to the commercially inclined.
Instead, it was saturated with talented, hardworking individuals churning magic out of their resources. They did a fantastic job. Their dedication was apparent in everything from vendors and production, to the subtle details that make up a memorable festival experience. 
There were all sorts of food, jewelry, apparel, and miscellaneous trinket vendors. Artists, performers, painters, and talented craftspeople spreading love through their respective trades. Some I interacted with personally, like Cadence decorating lovely people with henna and ornate pasties, or Mabus Maille, the chainmail fairy, crafting all sorts of clothing and objects. I took an awesome mandala art class with Laura Flair, one of the many workshops, talks, yoga classes, and family friendly activities. I brought home some beautiful prints and unique bandanas from the tree-covered art walk where many talented artists were crafting and vending. 
I had several amazing meals from the pleasant food vendors who worked tirelessly all weekend. My first, and objectively most Canadian, was a giant pile of poutine topped with grilled meat and drizzled with sweet maple syrup from the Mobile Sugar Shack. The Far East Food Services and Funky Fungus kept me going with some savory beef don and a late night breakfast sandwich. My very last meal was a a life-giving breakfast from Big Dogs Diner at 7:30 Monday morning, which included the aforementioned perfectly crispy, life-altering hash browns.
Electric Love was both dog and family friendly. Friendly pups were running around the beach area, and never seemed to cause any issue. The majority of attendees were young EDM-loving, PLUR-spreading BC hippie-types who might also be found at festivals like Shambhala or Bass Coast. But this fest was checkered with people of all ages, as well as families with children. Despite age or style, everyone I met was friendly, welcoming and easy-going. I instantly made many lasting connections.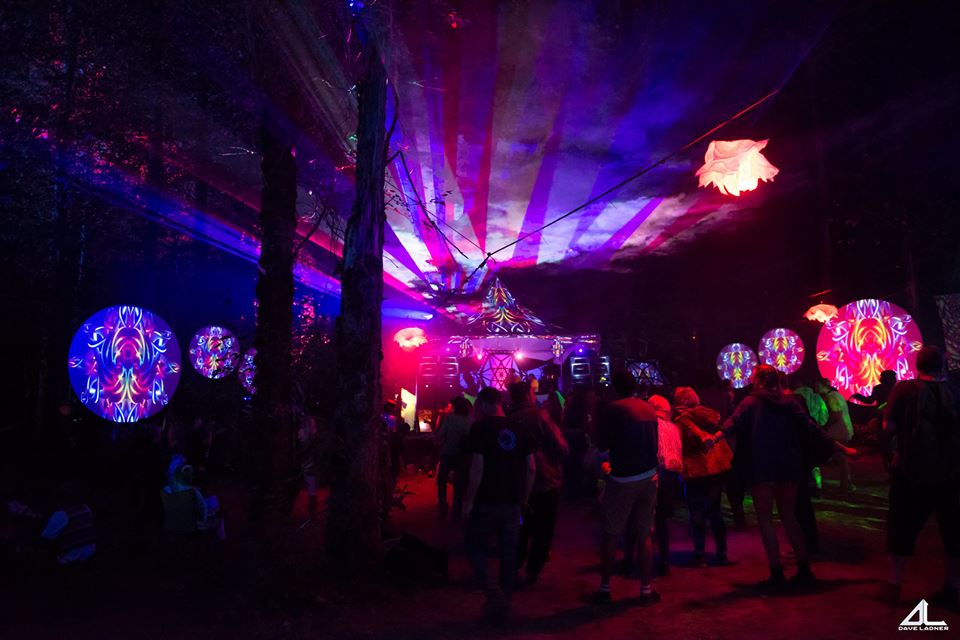 There were so many little things I really appreciated about this festival.
The first and most immediately apparent was the organized camping system. It took me about 20 minutes to get from the gate to my campsite, including a brief stop at will call. It was a relatively small festival of somewhere around 2,000 people, but that's not to discredit the attentive volunteers making everything run smoothly.
One thing I loved was the prohibitions of alcohol. Surely, people snuck some in anyway, but security would kindly scoop up any paraphernalia that was found. Alcohol brings out the worst in everyone, and I think dry festivals really have the right idea, especially with children present.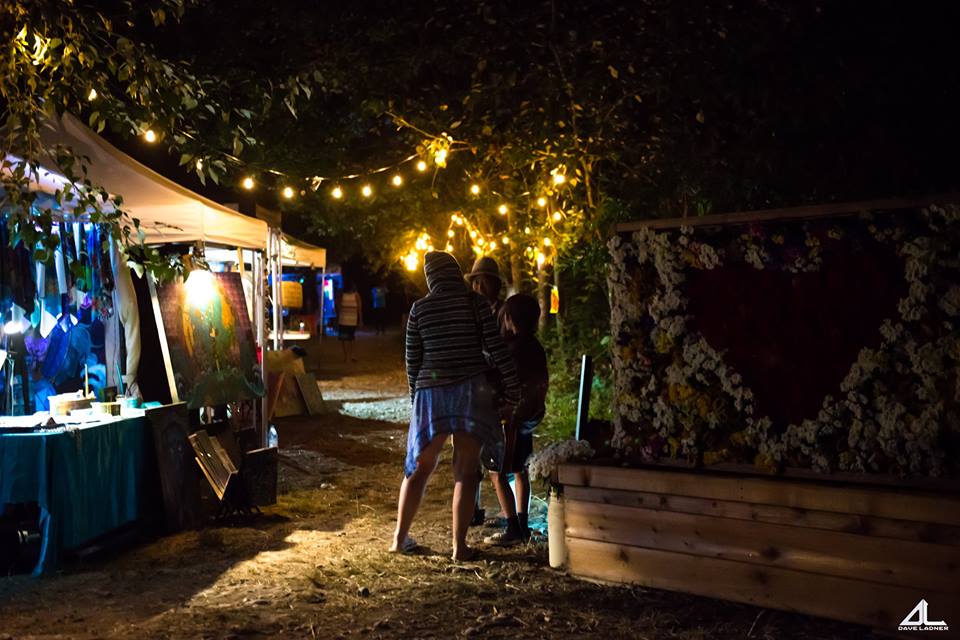 Electric Love took special care of its space, attendees, and volunteers.
I had originally intended to volunteer for Electric Love. Weeks after my volunteer application was accepted, however, I received an email explaining that they were unable to secure confirmation with the border, and could thus not accept international volunteers. To thank us anyway for our willingness to travel and contribute, we were instead offered complimentary passes, in addition to a $50 discount for a friend. Though I'd wanted to contribute to the festival, it was great to be able to come and just enjoy it.
Rubbish bins and portable ashtrays were provided to prevent people from littering, even though Pack-in, Pack-out was encouraged. The porta potties were always clean and stocked. There was also a portable hand-washing station, which always had water, soap and paper towels. One subtle but awesome touch was string lights being hung in the porta potties. It gave some visibility and ambiance to an otherwise unpleasant aspect of any festival.
Later in the weekend, signs were posted on washroom doors warning people to look out for a drug that had brought a few into medical. I really appreciated how this was handled. Rather than trying to suppress and hide the incidents, they instead promoted awareness. Then, I was later told by medical staff that they hadn't seen any more cases once people started looking out.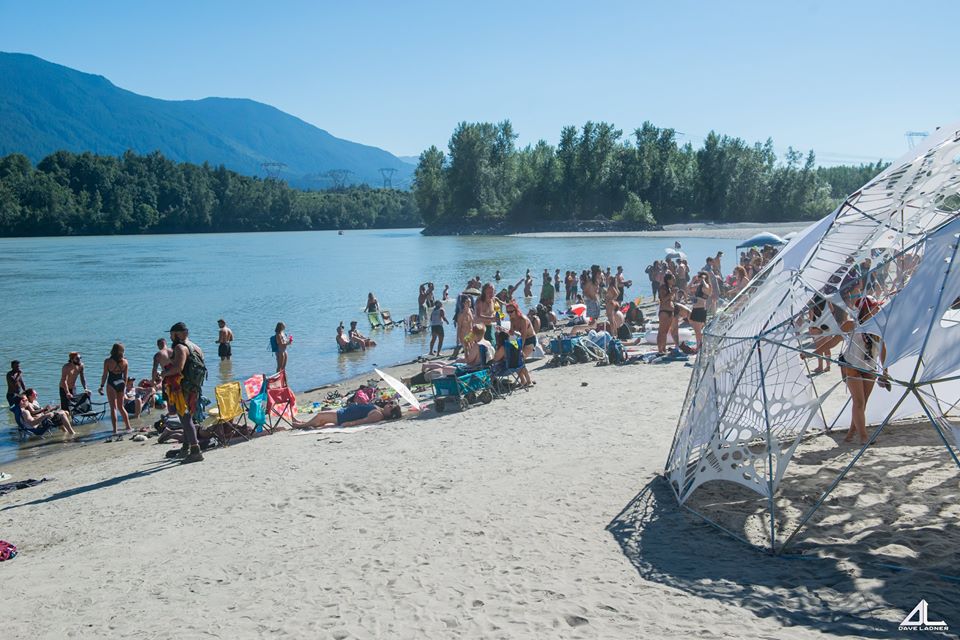 This was Electric Love's third year running.
It's grown from a brief one-day shindig to a full three-day festival experience. Each year, the event is held in the beautiful Cheam Fishing Village in Agassiz, BC. The intimate GA camping area was set beneath green mountains, on long tufts of clovers, ideal for comfy camp bedding. Scattered evergreens provided shade during the warm days, and the ground was topped with fine gravel preventing large clouds of dust. The river that calmly ran through the festival was the perfect cherry on top of an already beautiful setting.
Those who appreciate the loving vibes of Shambhala and Bass Coast but are seeking a more intimate, family friendly, scaled back event should absolutely check out this festival. The music was excellent, despite the absence of high-profile artists. Production and scale were certainly not immense, but crafty and enjoyable. The energy was always on. People would dance well into the daylight.
There was just something magical about the energy of the entire space. I left feeling filled with connection and inspiration. I would have happily driven even further than the meager three hours it took to get from Seattle. Electric Love was well worth the time and travel. I definitely intend to return and see what they come up with for next year. 
---
Follow Electric Love Festival on Social Media:
Website | Facebook | Twitter | Instagram | SoundCloud | Snapchat
Feature Photo Credit: Davis Chu Photography