Get the lowdown on Sebastian Bronk!
---
Since launching his career in 2012, Sebastian Bronk has gained a massive following in the electronic music scene. His influence stems from a range of genres, everything from house to trap, and with a dash of hardstyle for good measure to really cap things off. As head of his own label GOONS Music, he has the freedom to release his own tunes while also acting as a tastemaker in the scene too.
Earlier this summer he collaborated with Needs No Sleep on the hit track "Trashed", which brought those bass house vibes that kept dance floors moving all night long. Coming fresh off the release of monster tune "Good Vibes", Sebastian is sure to keep the quality releases rolling well into the future. Check out his exclusive guest mix below, and read on for our chat with Sebastian!
Stream EDMID Endless Summer Mix || Sebastian Bronk on Mixcloud:
---
Recently you dropped track "Good Vibes", which we have been playing on repeat ever since. Did you approach the production of this track differently than your previous electro releases?
Thanks a lot for that, glad you like it! Every production is different but I always look at what the dance floor crowd needs. Music is evolving really quickly and the crowd is the best way to keep up with all trends and sounds. I make music to share, so I like to be inclusive.
Download or stream "Good Vibes" on your favorite platform!
This summer also saw the release of "Trashed" with Needs No Sleep. What led to this collaboration?
It was during ADE and Needs No Sleep his manager hooked us up. We had never met each other before. In the car drive to the studio, we had time to get to know each other a bit better. Needs No Sleep already had the vocal on his computer so we spend 2 hours in the studio and came up with the beats and bass line. When we both went home again we send the project back and forth a lot, debating on details and how we could work on the tune. Eventually, we pretty much stuck to the initial draft that studio day during ADE and that's how "Trashed" was born.
You run your own label, GOONS Music. Is there a certain process you go through to discover new artists or music you'd like to release on it?
There are so many talented producers who send their tracks to big labels and never get noticed. We can give them the platform they deserve. We don't think about styles or genres, if we like it we'll release it on GOONS Music. Most of the tracks we get were send to our demo email or through messenger online.
With the release of "Hustlers" back in May, and "Good Vibes" this month, can we expect more releases out on GOONS Music soon?
Definitely! I love to be involved in the releasing process and keep momentum by releasing many good tunes. Although I am eager to work on collabs as well and work with other labels across the world, I try to release on GOONS Music every month or so.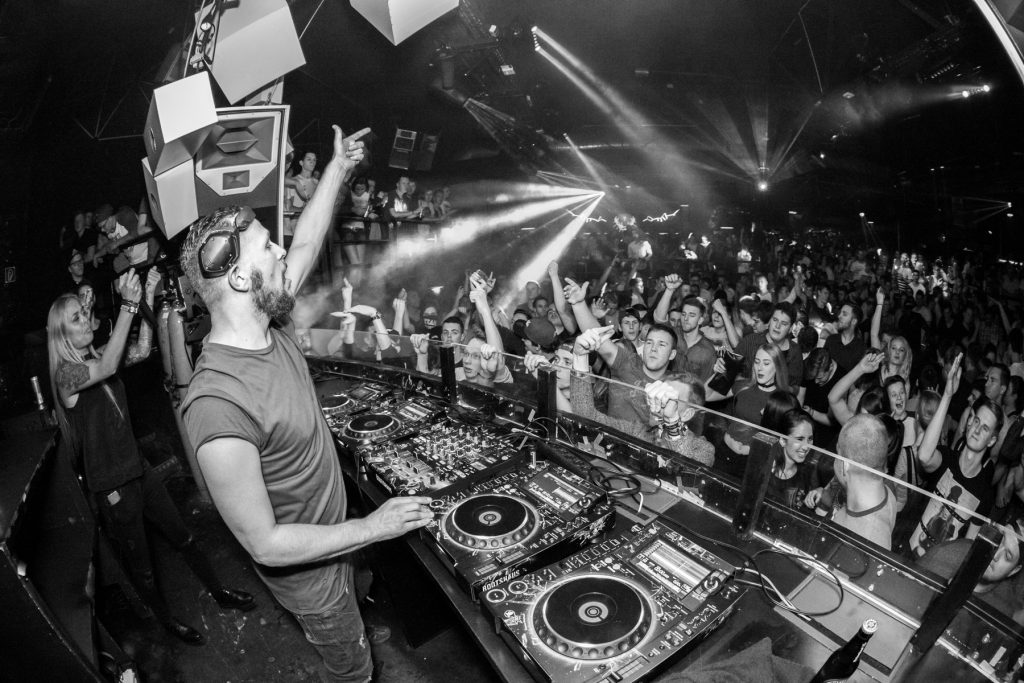 If you were not producing house music, what genre would you tackle?
I love to produce more than only house music, I've got some trap, moombahton and even a track with a hardstyle drop. As said previously, I am very much into all sorts of music and at GOONS Music we don't look into specific styles or genres, so we're always looking to tackle more genres.
What has been the biggest struggle you've faced in your career to date?
That would probably be waiting, I don't have a lot of patience. Waiting for the plane, waiting for the new music to release etc. It's getting better though, but definitely something I can struggle with from time to time. 😉
With the summer season winding down, do you have a favorite memory that sticks out as special?
There are so many, playing Starbeach Greece for 4 times was incredible, such good vibes playing outside and near the sea. But also a sweaty Bootshaus basement where I played a full on trap and dubstep set has been a definite highlight. Dutch festivals as We Are Electric and Solar still give me a smile on my face, and when I am not playing I like to visit festivals like Tomorrowland or Mysteryland to meet up with friends and artists in the industry.
If you could pick one vacation destination to relax at, where would it be and why?
At least once a year I go to Austria to go skiing, eat schnitzels and have some good beer. For me that's the perfect vacation to unwind, be out in nature and let go of it all.
Finally, what are your favorite pizza toppings?
Definitely, pepperoni with chilies on top. As long as it is spicy! And of course loads of cheese but what would a pizza be without cheese. 😉
---
Connect with Sebastian Bronk on Social Media:
Website | Facebook | Twitter | Instagram | SoundCloud | YouTube