Crizzly and Cursor tag team on a massive tune "H.I.T.S.", out now via Insomniac's Bassrush Records!
---
Bass music fans take notice, as this collaboration between Crizzly and Cursor is a track that you'll need to be adding to your playlists and sets in the future. Entitled "H.I.T.S.", the two Texas-based artists have brought their talents to Insomniac Records' bass music imprint, Bassrush Records, to bring the heat with a massive tune for the end of summer. "H.I.T.S." stands for "Hands In The Sky" which, you hear spoken throughout the track as your ears are pummeled with a sexy bassline full of drops that will make any crowd go wild.
Crizzly isn't just big because of his deep love for pizza, but his quality sounds that get dancefloors swaying with the beat. While his releases in the bass music scene have become renowned, part of their influence stems from Crizzly's own love for Hip Hop too. Having remixed plenty of artists ranging from Macklemore to A$AP Rocky, he has also released multiple mixtapes over the years as well.
On this release though, Crizzly has joined forces with Cursor to bring listeners a bass music journey that will blow your mind. Gaining his first fans in New Orleans' French Quarter, Cursor has been on a serious rise as of late. Dropping bass bomb after bass bomb he has seen support from tastemakers and other artists in the scene, making him an artist you should definitely keep your ears tuned to.
Stream Crizzly & Cursor – "H.I.T.S." on SoundCloud:
Download or stream the track on your favorite platform!
Love Crizzly? Catch him at Create Nightclub in Los Angeles on August 18 to commemorate the release. Tickets are available, here!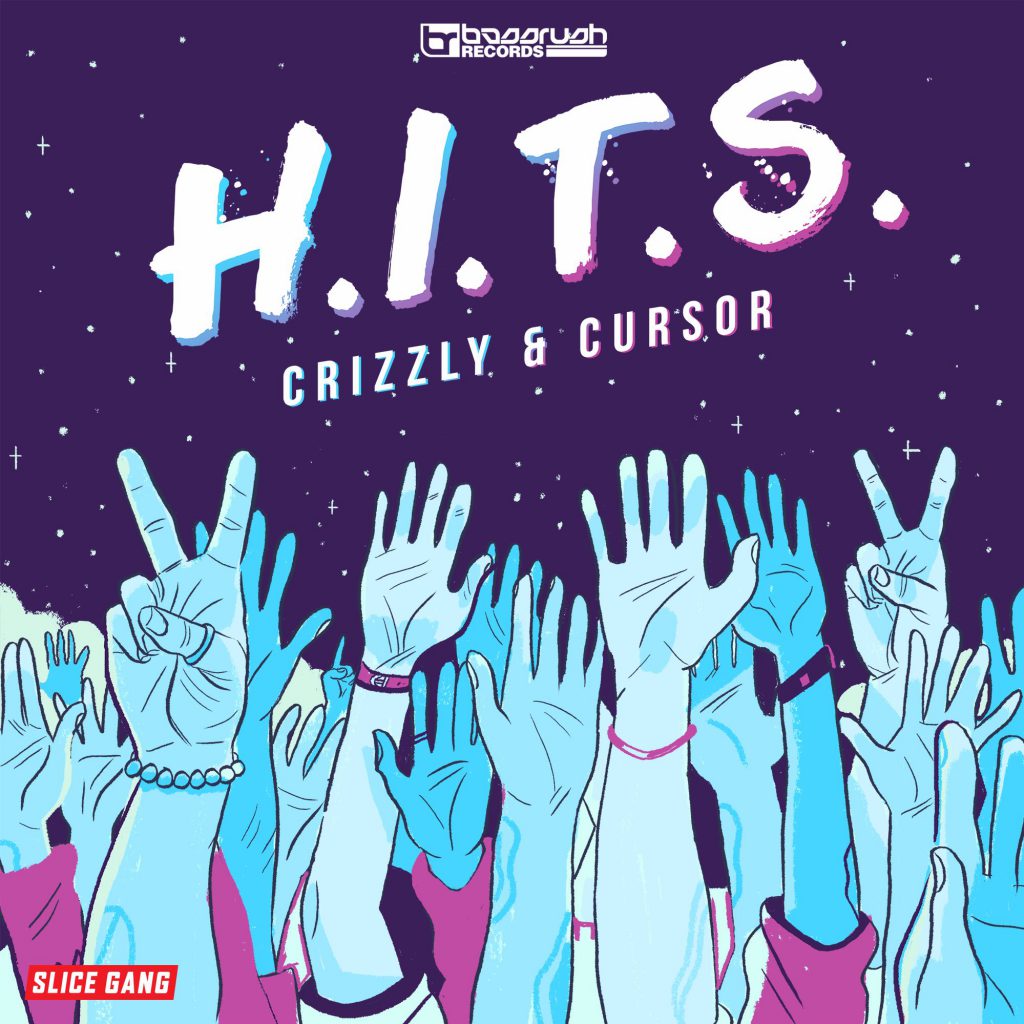 ---
About Bassrush Records
From drawing massive crowds at major festival stages and sold-out concerts, to completely redefining bass culture on the West Coast, Bassrush has been at the forefront of bass music in North America since its inception in 2002. In recent years the brand has expanded its reach, grown its portfolio of national shows, launched a dedicated website (www.basssrush.com), and moved into new markets. In their mission to continually break new ground, Team Bassrush launched Bassrush Records, which will feature free releases from both established and up-and- coming talent in the drum n bass, dubstep, glitch, trap, and ever-evolving bass music genres.
---
Follow Crizzy on Social Media:
Facebook | Twitter | Instagram | SoundCloud
Follow Cursor on Social Media:
Facebook | Twitter | Instagram | SoundCloud