StéLouse Talks Collaborating With Friends, New Music, & More!
---
After seeing StéLouse live at Lightning in a Bottle this year, I have listened to his debut self-titled album nonstop. The album features a variety of talented vocalists and phenomenally showcases StéLouse's unique genre blending abilities. Combining elements of rock, an array of electronic sounds, and powerful vocals, this album has become one of my favorites of 2017.
The Denver native went live on Facebook recently and answered questions from fans. I missed the live session, but Ross was awesome enough to answer some of my questions via e-mail. Check out what he had to say below!
Check out my thoughts on the debut album here!
---
What was the catalyst that inspired you to transition from playing in rock bands to producing electronic music more as a solo artist?
Really it was about doing something that I could do just by myself. Bands are hard. Most bands break up, well pretty much all bands break up. It's like being married to 3 or 4 other people. That's a lot for me in a creative relationship. I like to create on my own terms.
You like to write lyrics, test out the vocals on your mic and have your studio at home. Can you share your creative process when producing a track?
Trust the process I always say. However, it's rarely the same process twice. For me, it's about getting inspired by an idea. I spend most of my time looking for a theme in the music. Not just lyrically but sonically. Something that excites me. And it really has to excite me to hold my interest long enough to put in the real work of seeing a song through completion.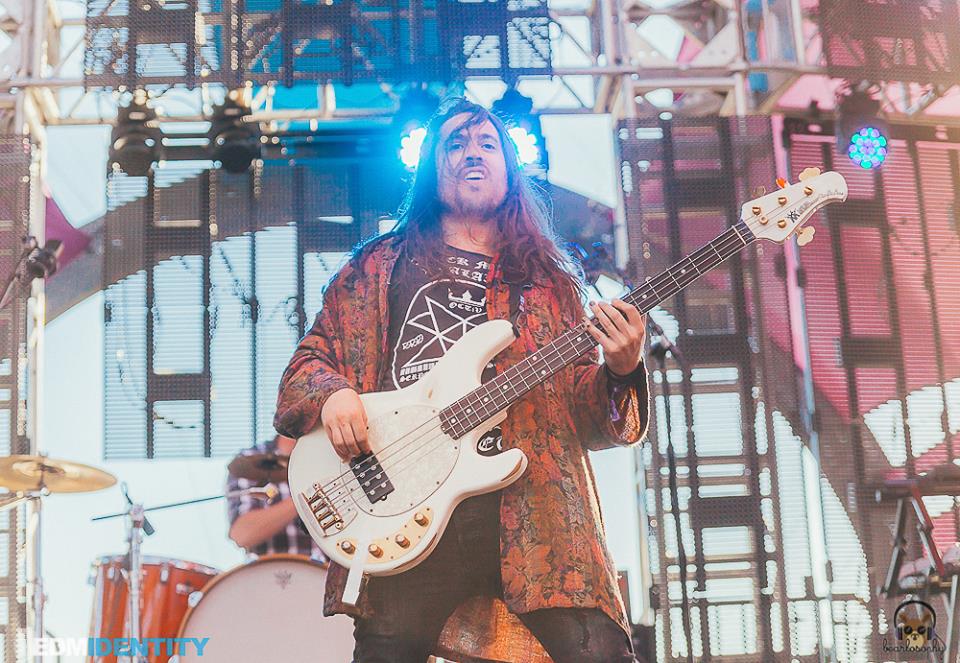 What did you prefer more about your StéLouse productions as opposed to your more aggressive trap/dubstep productions that you've made in the past?
It was more honest and real to me as a person.
Having released Method as a B-side to StéLouse shortly after the album dropped and your most recent release Bones feat. Tilian, can you talk about some projects you are working on now and what fans can expect from StéLouse going forward?
The album has so many B sides you wouldn't believe it. Sooner or later I might release a little thing of all those for fans. Moving forward I have already well another album's worth of material about finished. That doesn't mean I'm going to release another album anytime soon. My process of loving and hating what I am doing changes daily, so it's a real effort to get something out that I like enough. I do plan on releasing quite a few more singles before the year is up. I would say it's best to expect the unexpected with anything I do.
You've worked with a handful of talented vocalists and even toured with some of them with your live show. Can you share what it's like to build these friendships and how the collaborations come about? Mascolo is also from Colorado, right?
Mascolo is from Colorado. He hit me up on Soundcloud in early 2016. We've become quite close since then really. I typically end up being pretty good friends with most people I work on music with. Really I just want to make music with my friends. That's one of my favorite things lately is just hanging out and having fun and creating stuff. Without expectations or boundaries. Strae is another vocalist I have brought on tour that I have become close with. She and I have written quite a few songs together, a few of which will definitely see the light of day.
You shred the bass during your live shows and it brings a whole new element to the experience, what is your vision for the live show in the future?
I keep working to expand and build upon it. Implementing more and more live elements over time. I really have a vision about taking a full group of performers with a crazy production on the road.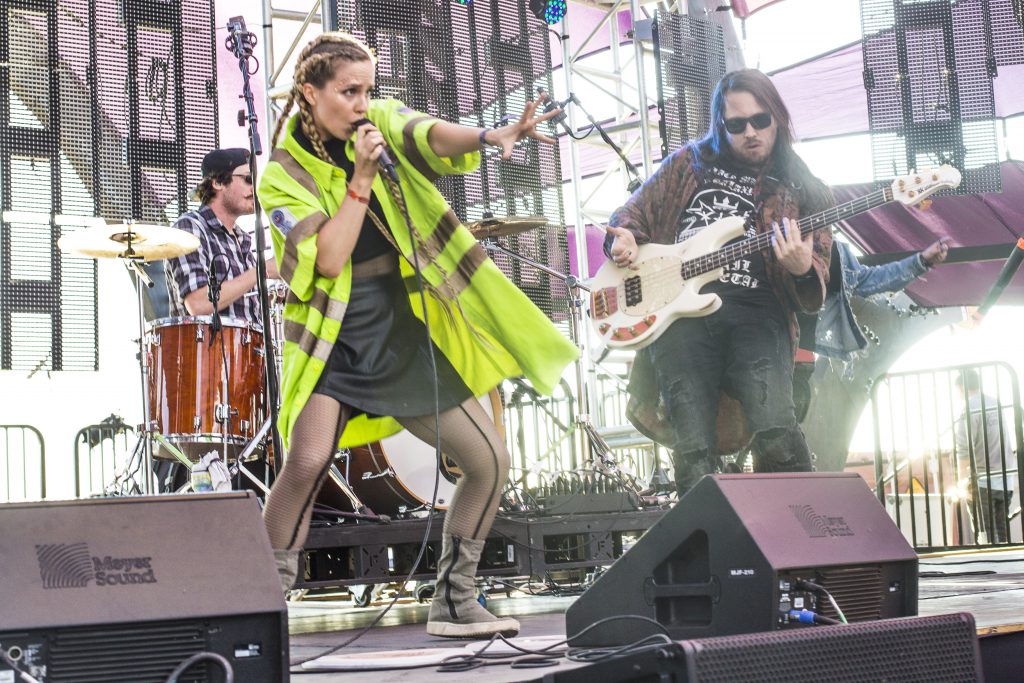 In your live shows, you also cover a few of my favorite electronic artists like Disclosure, Odesza, and Porter Robinson. I feel like "Come Home" off your album has a very Porter like sound, who do you draw influence from in the electronic community when producing?
I do. Those are actually all remixes I have done of those songs (Say My Name, Latch, Mind). The Porter thing is just the vocal from "Sad Machine" which I put over the music on the track "Call Me" which I did with MYRNE last year. As far as influence, I just make what I want or what I am interested in at the time. I might become interested in a particular technique that I hear and I might try that out in a few songs, like "Come Home" for instance with the hard side chain on the chord synth.
There have been many great artists that have helped pioneer the electronic scene in Colorado, how have you seen it change and grow over the years?
I have seen it turn into a more open-minded scene over the years and that makes me happy.
What has been one of your favorite festivals to play this year and why?
Lightning In A Bottle without a doubt. That one was legendary as probably my favorite set/show I have ever performed. That is also the first time I really go the live band out in full to deliver this vision I have worked towards for so long.
What do you find is the most difficult thing about balancing your career as a musician and your personal life? What strategies have you found to help with that balance?
Finding time for everything but music. It's a very competitive industry and just being a creative alone is so draining. I feel weird when I am not creating, so I try to work a lot, however, the time spent away is just as important as the time spent doing.
If you could give your younger musician self a piece of advice knowing what you know now, what would it be?
Don't rely too much on other people. Work really fucking hard at your goals.
Finally, when visiting Colorado where is one place that we should definitely grab a bite to eat at?
I'm a vegan so I would say City-O-City in Denver.
---
Connect with StéLouse on social media:
Website | Facebook | Twitter | Instagram | SoundCloud