The bill was stacked for Pretty Lights' Episode 06 – Season 2 Premiere held at the iconic Gorge Amphitheater.
---
Episode 06 for Pretty Lights was destined to be a big event.  It was his first time gracing the stage at the Gorge Amphitheater and of course, he brought a star studded supporting cast, including Tipper for a Twilight Set, STS9, Atmosphere, and Lettuce, to name a few. Two nights of awesome music from a wide variety of genres was making the weekend look to be one of the best shows of the year and nothing could change that.
Early morning Friday there were reports of wild fires in British Colombia, Canada. The smoke started to pour in filling the Washington Skyline, delaying planes, and even worse, ruining the gorgeous views Washington has to offer. As I pulled up to the Gorge, surrounded by a white box of smoke, my emotions started to get the better of me. I had traveled so far to see this epic two-night festival and all of the drifting, reeking smoke was going to ruin the experience!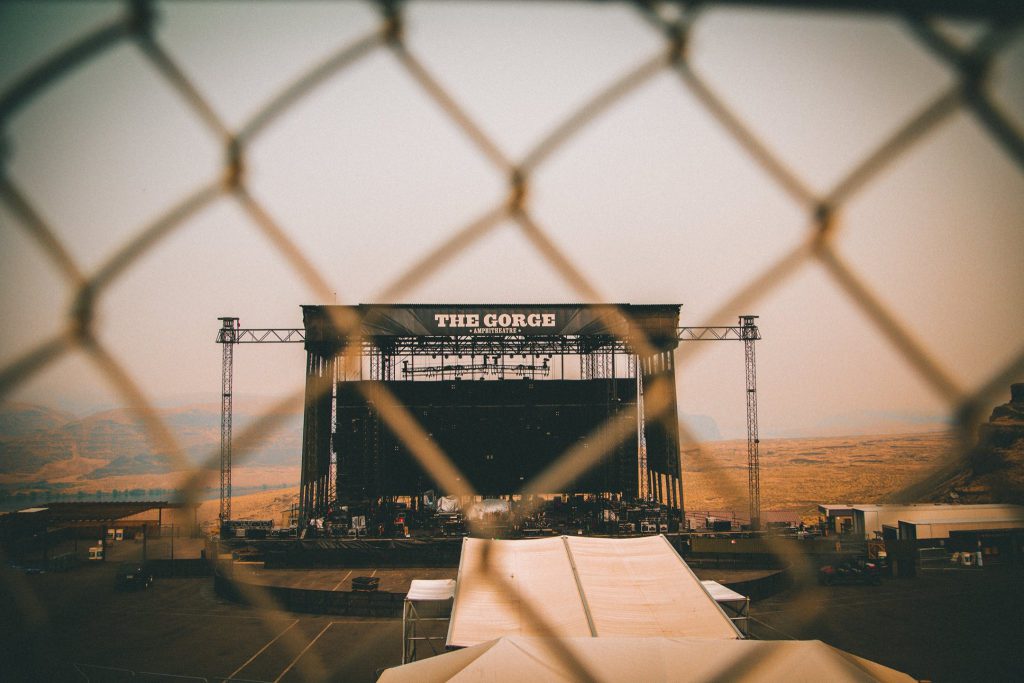 Friday night, as I approached the gates, I was constantly see-sawing on positive and negative emotions brought about by the pervasive smoke.
As I was replaying the warnings of fans suggesting to bring bandannas to the show to ease any breathing difficulties, I took a deep, smoke- sodden breath and looked around and then it occurred to me then how eerie the night was. You couldn't see but a mile or so ahead and besides a few random patches of mountains it was all white. It dawned on me then, that the night was still going to be epic because no one knows how to make the most of an eerie night like Pretty Lights.
When the lights dimmed and the crowd started to cheer, a low rumble of bass slowly poured out of the speakers. This noise continued for about five minutes until the screen came on and Derek Vincent Smith, better known as Pretty Lights, appeared with a glowing ball of white light. Smith then walked to the stage with the glowing ball and held it up to the crowd to a tremendous roar.
After that, it was a pretty mellow night with none of his really hard hitting tracks. The light team really took advantage of the smokey air and went all out, making for one of the best light shows I have ever seen! "Out of Time" was a crowd favorite and was one of the peaks of Friday night's show. I went home wanting a little more, and lucky for me that is exactly what I got on night two!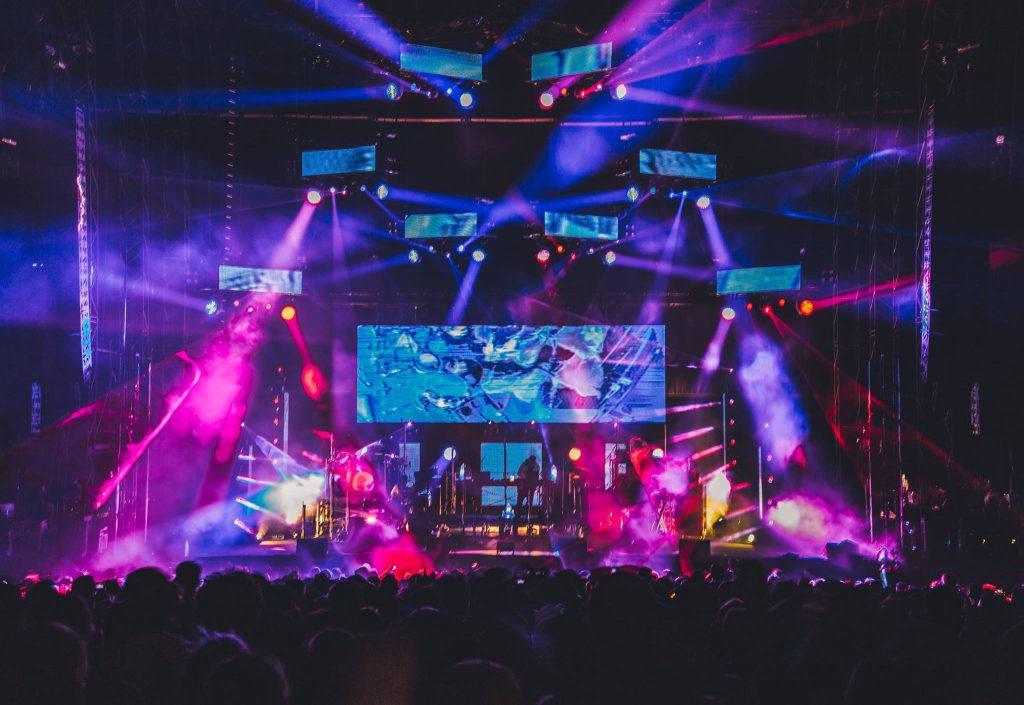 Going into the show Saturday the atmosphere was a lot more exciting.
The smoke had cleared up a bit from the day before and you could see the mountains surrounding the Gorge as well as the Colombia River Gorge that sits behind it. Smith did not make as big of an entrance as he did on night one. He just offered a quick hello before he went right into "Try to Remember", which is when he surprised the crowd with a guest appearance by Michal Menert, a Pretty Lights Music Label favorite. They played ten songs together, during which the whole Gorge Amphitheater was getting down.
A highlight of the night was Menert free styling over "Angel on My Shoulder (Listen)". After speaking with Menert, I discovered that he and Smith had created the song 15 years ago. Overall, Smith brought it Saturday night making the final night my favorite of the weekend. Though the smoke ruined the gorgeous views that the Gorge has to offer i can definitely say that this venue is one of the best in the world and i cant wait to be back for another visit!
---
Pretty Lights Episode 06 at the Gorge Amphitheatre: Night 1 Setlist
The Sun Spreads In Our Mind (There Is A Light)
Don't Take My Sunshine
So Much In The Dark
New Song (Gorge Promo Video)
Unreleased Song freeestyle (heart of the city bassline sample)
Out Of Time (w/ Strings from Symphony RR14)
King Of Rock
You Get High
If I Gave You My Love
Beyond Right Now (STS9 Remix)
Improv Jam/New (Falling In Love)
Future Blind
Color of My Soul
Rainbows and Waterfalls
Bombay Bump
New song / Improv Jam (Listen To The Rhythm)
I Put A Spell On You
Don't Cost You Nothing (w/ Strings from Symphony RR14)
Setlist from setlist.fm.
Pretty Lights Episode 06 at the Gorge Amphitheatre: Night 2 Setlist
Try to Remember w/ Mic
Short Line w/ Mic
Until Tomorrow w/ Mic
Waiting for Her w/ Mic
Almost Familiar w/ Mic
Switch Up w/ Mic
Wrong Platform w/ Mic
Angel On My Shoulder (Listen) > Freestyle w/ Mic
Summer Love > Freestyle w/ Mic / PLL Comes on Stage
Finally Moving > Remix w/ Mic / PLL / Mic Leaves
I Can See It In Your Face
Gazing at the Glare
I Know The Truth
I Got Five On It
It Must Be Love > Freestyle (Joseph Ketchner)
The Time Has Come
Always All Ways > Remix
Reel 5 Break 3
Understand Me Now
New Song / Listen
Everything in Its Right Place
Karma Police
Yellow Bird > Freestyle
New Song / I Believe In Miracles
Paper Rump
Setlist from setlist.fm.
---
Follow Pretty Lights on Social Media:
Website | Facebook | Twitter | Instagram | SoundCloud | YouTube
Featured Photo Credit: Press Pause Films