Pretty Lights has announced a two-day live show coming to The Gorge!
---
Colorado producer and musician Derek Vincent Smith, aka Pretty Lights, has just announced a two-day, Pretty Lights Live show at The Gorge this year! Set for August 4 – 5, this will be the first time Derek plays The Gorge and this weekend show is shaping up to be quite the experience. Pretty Lights is coming off the extremely successful 2016 Episodic Tour and he clearly isn't showing signs of slowing down. Additionally, he will bring his live band experience to the event rather than his DJ set and we couldn't be more excited. For those of you unaware, the full Pretty Lights Live Band consist of Derek, Breakscience's Borahm Lee, Alvin Ford Jr., Chris Karns and Brandon Butler. The two-day event will also feature notable supporting acts Atmosphere, STS9, Tipper (Twilight Set), Lettuce, Cherub, Manic Focus, Chali 2na & Krafty Kuts, Kasbo, Marvel Years and Maddy O'Neal!
I recently saw Derek debut his new lighting system at Okeechobee Music Festival along with a sensational live set. Check out some photos from that performance here! Pretty Lights and his lighting specialist, better known as Laser Shark, really gave us a show. As a long time Pretty Lights fan, it was really cool to see Derek get back to his roots or live music and producing a live set. The Gorge has always been a site of legendary sets, and this one will be no different.
Two-Day General Admission Tickets, VIP and Backstage Experiences, Hotel and Home Rental Travel Packages, and Shuttle Transportation (via CID Entertainment) will be available via Pretty Lights' direct-to-fan pre-sale, which begins on Monday April 3rd at 12:00pm PT. Fans are encouraged to sign up for the Pretty Lights Mailing List (here) to receive a passcode for the pre-sale. Tickets will go on sale to the public on Thursday, April 6th, at 10:00am PT.
Check out the video of the announcement for Pretty Lights Live at The Gorge on YouTube:
Pretty Lights Live at The Gorge Event Flyer: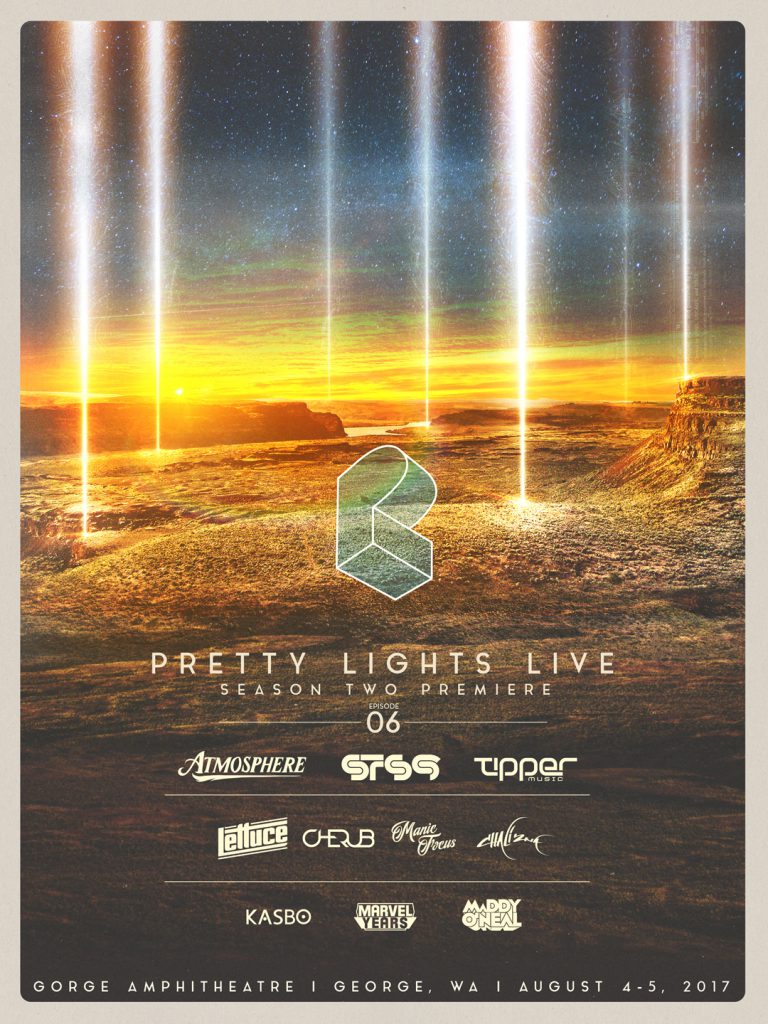 ---
Connect with Pretty Lights on Social Media:
Website | Facebook | Twitter | Instagram | SoundCloud | YouTube