Louis The Child are setting the bar high with their latest release, a twenty-five-minute mix of unreleased music titled "Candy".
---
Chicago based duo Freddy Kennett and Robby Hauldren, better known as Louis The Child,  have set the bar high for young and aspiring DJ's. Their music has introduced an exciting way to combine pop and EDM while still assuring each song is unique. The duo's earliest release that gained traction was "Multiverse", which was later followed by their more popular songs such as "It's Strange", "Fire", and "Love Is Alive". Louis The Child has left a mark on the EDM community in a way that has proven that there is always more room for new types of music to blossom.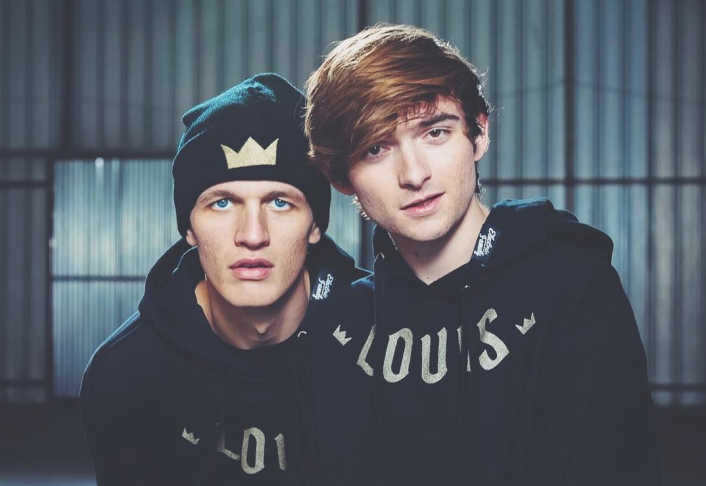 While the duo is notorious for dropping hit singles and sharing mixes of their music on different podcasts like Diplo and Friends, they took it up a notch on August 2nd by dropping "Candy", a twenty-five-minute mix of music. Louis The Child was able to show off their ability to incorporate all different types of beats in this mix, from using instruments, synthesizers, and even unleashing a dubstep feel during certain times.
The duo is surely heating up and appealing to all different tastes of music, and it doesn't look like they'll be cooling down anytime soon. If there is any up and coming talent that you should be following, it's definitely Louis The Child.
Listen to Louis The Child – "Candy" – on SoundCloud:
---
Watch Lous The Child – "Candy Visual Companion" on YouTube:
---
Louis The Child "Candy" Tracklist:
dotdotdot
dope TUne
Crazy Wub Beat
Airport Future Bass lol
Such Cool Vibes
Bel Hier 1 Master Dl
ideaaa 2
Guitar vibes Beat On The Road
You And New Edit
Lovely Build
Dubstep Drop that is flames update
Sick Electronic Song2
ol Beat
What Is This
Damn son
Pretty Fckin Song Dude w Bearson new update
Tools Yellerkin Master T2
Chordy Type Weird Beat
Drop it on its head upd
On the Road 7 Synthy Pad Jam
Wow Song w Bearson 2 update
with wheathin 2
Vibeys5
---
Follow Louis the Child on Social Media:
Facebook | Instagram | Twitter | SoundCloud