Electric Zoo: The 6th Boro reveals their special stage designs for the upcoming Labor Day Weekend spectacular in the Big Apple.
---
Still looking for Labor Day Weekend plans? Go on an adventure to NYC's Electric Zoo: The 6th Boro. All of the stages for this year's event are brand new and never before seen, so join us as we take you on a journey through the new and improved sights and sounds. Get ready to experience a different type of jungle at Randall's Island Park!
---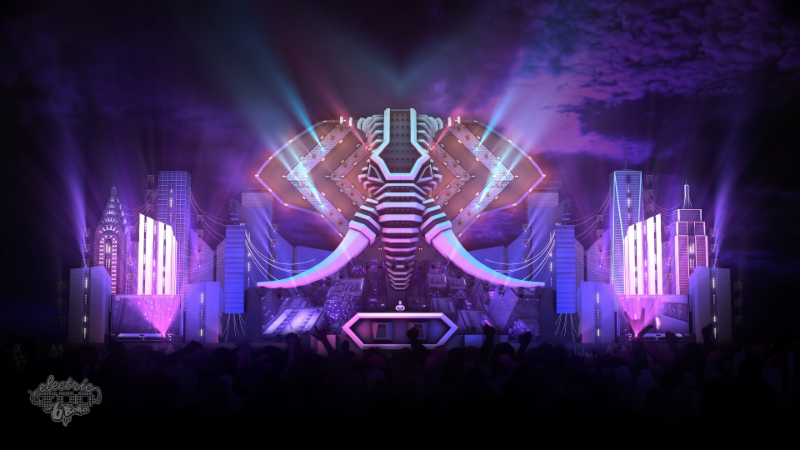 Main Stage: The Elephant's Roar
This year's main stage draws inspiration from one of the biggest and loudest creatures in the animal kingdom: the ELEPHANT! Known as "The Elephant's Roar", this stage showcases a giant elephant that looks as though it's stomping through the streets of New York City. Creators boasted that the stage will be loud enough to drown out the sound of "honking horns and shouting neighbors."
---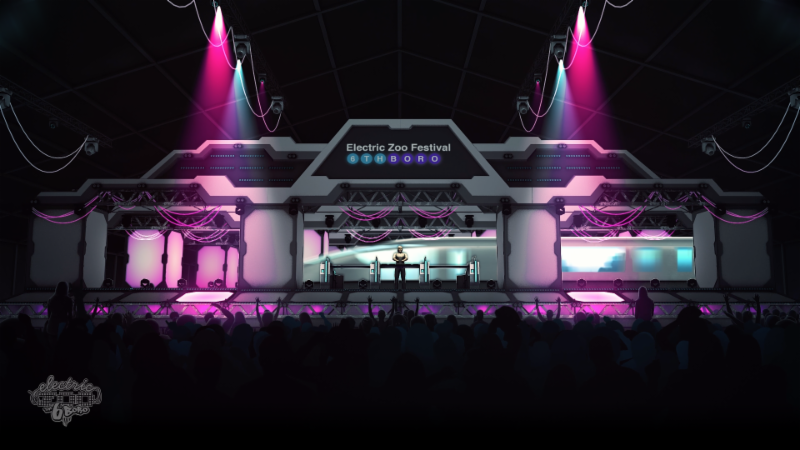 Hilltop Arena: 6th Boro Station
The Hilltop Arena stage will be known as the 6th Boro Station for Friday and Saturday. The stage is designed as a mock-up of a New York subway station and promises to be "equipped with stunning visuals and electrifying decor" for the crowds in Friday and Saturday. On Sunday, elrow will transform the stage to pay homage to Bollywood with its elrow presents Bollywood theme.
---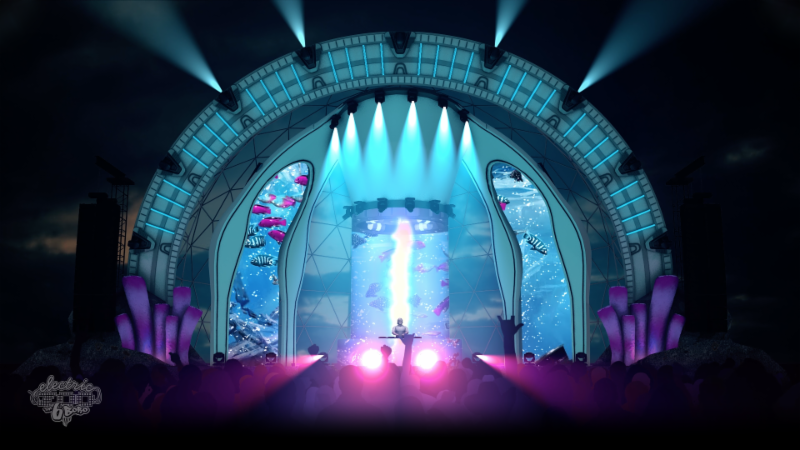 Riverside Stage: Undersea Dome
Over at the Riverside side stage, the theme for this year is Undersea Dome. This stage promises to be filled with "bioluminescent sea creatures and surrounded by exotic coral reef." Although the stage is billed as a dome, the stage will be open air. Jeff Wright, Creative Director for Electric Zoo,  said in a Billboard interview that you can expect the best of trance, bass, and electro house to be played here.
---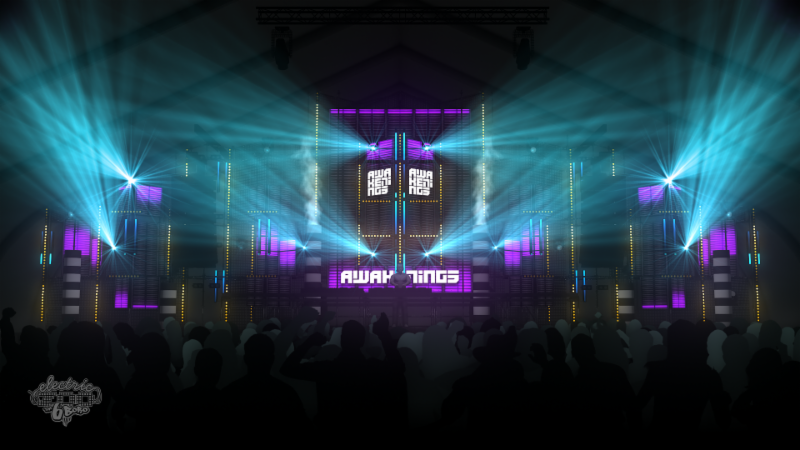 Awakenings: 6th Boro Industrial Zone
Dutch techno festival, Awakenings, will feature an industrial zone type of stage. They'll be constructing the stage themselves to bring their signature production and lineup to the festival. Wright said that the stage was designed to make "techno and underground music fans feel right at home."
---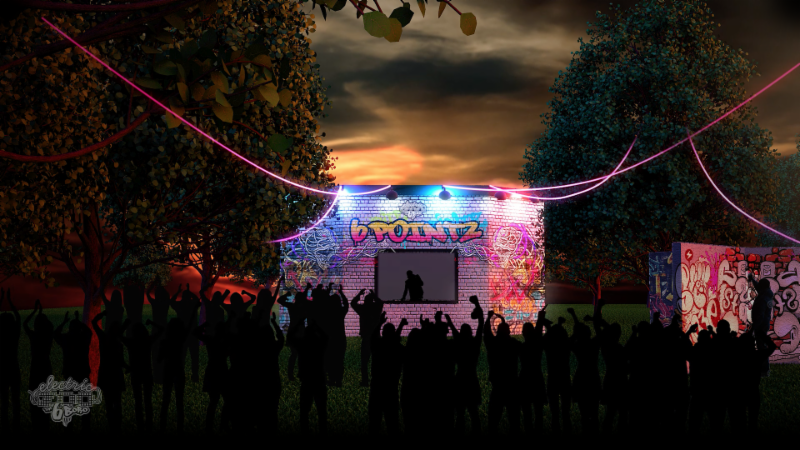 6 Pointz: Street Art + Music
Last year's 5 Pointz stage served as "a mecca for graffiti artists from New York and around the world." This year's stage has been updated and renamed to the 6 Pointz. As is tradition, the stage will be decorated by the best of New York's local artists showcasing their street art talents, and New York's up-and-coming DJs will provide the musical entertainment.
We're looking forward to grooving at each of the stages at Electric Zoo this year. Make sure to snag your tickets to craziest Zoo in New York City today!
---
Watch Electric Zoo: The 6th Boro Stage Design Reveal on YouTube:
Thinking about heading to Electric Zoo? Check out this year's lineup!
Never been to the festival before? See Cliff's review of last year's event to get an idea of what's in store!
---
Connect with Electric Zoo on Social Media:
Website | Facebook | Twitter | Instagram | SoundCloud
Featured Photo Credit: aLIVE coverage for Electric Zoo