Son of 8 Talks 'Tech Vibes', 8 House Records, & More!
---
British duo Son of 8 has been on a serious ride in 2017, with no plans on stopping anytime soon. After the duo launched their own label back in the beginning of the new year, there hasn't even been a hint of a slowdown from these two producers this summer. With Son of 8 at the helm, 8 House Records has gone on to put out some quality releases to groove to on the dance floor and make their mark on the house music scene.
Bringing us fresh takes on powerful vocals with "I Found You", paired with tracks like "Your Love" and "Good Times", Son of 8 is clearly becoming the sound of the summer. Having just played at Pier Jam in Blackpool, and taking the stage at Creamfields this year, definitely keep your eye on this duo in the rest of the year and beyond. Check out their 60-minute house mix below and read on for our chat with Son of 8!
Stream Son of 8's Studio Sessions – 60min House Mix on SoundCloud:
---
You've blown us away with tracks like "The Power" and "Dark Love" which were perfect tracks for the summer. How do you capture those upbeat, summer vibes in your music?
Music tends to be quite organic with us and in the way that we produce so we don't always have the same sound. I think if you start a production with the dance floor in mind then you capture upbeat vibes. A lot of our new productions and sound has a
darker, heavier, tech edge that you will see a lot more of in the next 6 months. We have brought a lot of new production tools and software into the process that is getting us a cleaner, crisper sound with heavier bass lines.
Tech Vibes received a second part in which tracks "Your Love" and "Good Times" were reworked. What led to the re-release, and how did you approach Part 2 differently than the first release?
The Part 2 tracks were just re-edited for us to play out, as we like to play a lot of our own stuff and studio edits making our sound is different from everyone else. Our live sets have always had a harder, darker, tech house, bass driven vibe so we adapted our originals to play out. We let some other artists have copies and the tracks ended up getting support from Graeme Park, Rhythm Masters, Sooney, Joseph Capriati, Man Without A Clue, Slipmatt, DaGeneral, Eddie Halliwell, Horse Meat Disco, Roger Sanchez, Oliver Heldens, Oscarl, Hot Like Detroit, ATFC, Tuff London, Black Girl / White Girl, Benny Benassi, K-Klass, Tommy Vercetti and Roog to name a few.
Your latest track "Party Time" is a great tune to get down to. Where has been your favorite party to play at so far this season?
It was great going back to play at the Eden opening in Ibiza at the start of the season. That club feels like home after our residency last year. It's run really well now and going from strength to strength. We also like insomnia underground nights in Liverpool. It is a tech house / techno night that always has such a friendly, up for it crowd with so many types of people there, old school rave style.
We last spoke back in February surrounding the debut of your label, 8 House Records. What are your personal highlights so far with the label's releases?
Working with some huge artists on our remix roster such as ATFC, Mark Jenkyns, Ki Creighton, Made by Pete and fresh new talent such as Paranino, The Basilica and Koben. We have had huge industry support for our music from the likes of Redux Saints, Sooney, GW Harrsion, Mark Knight, Richy Ahmed, the list goes on – so thankful for that.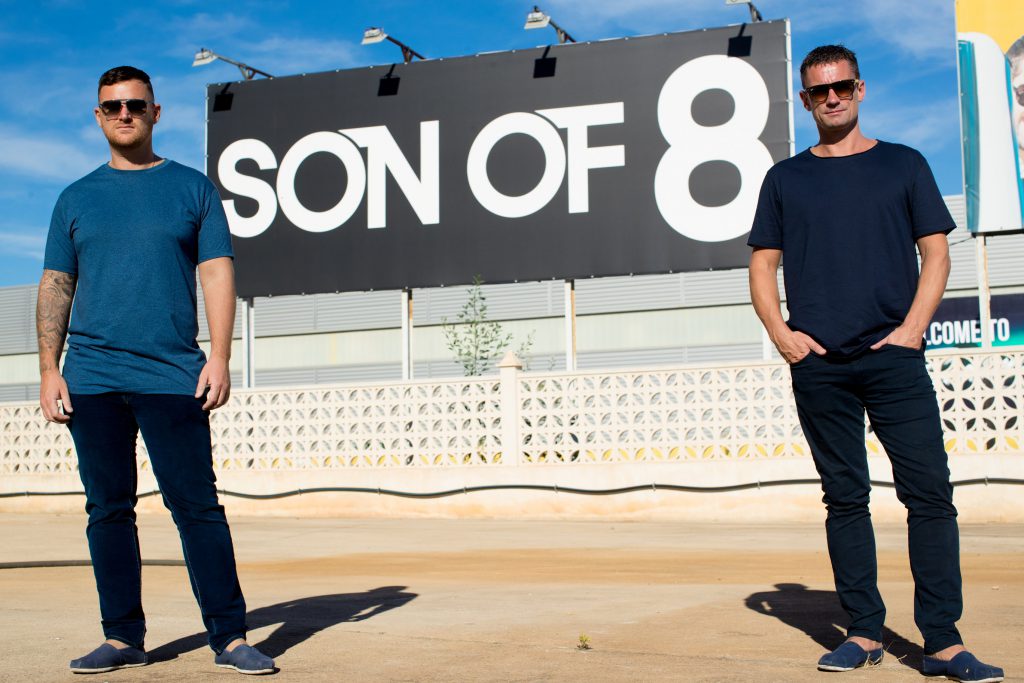 What has been the biggest struggle you've faced as heads of a fresh label?
It is a lot of work! A lot more time in the studio. Getting the tech side right, such as websites, socials, and more has been a lot of work. Also getting our heads around how you make money from your music.
You'll be taking the stage at Pier Jam on July 29 in Blackpool and Creamfields on August 26! Do you have anything special in store for fans at these events?
Yes, there will be lots of music from us and a new slamming tech house style to go with the fact the gigs are on festival stages and not in a club, so the sound is totally different to what you get in a club.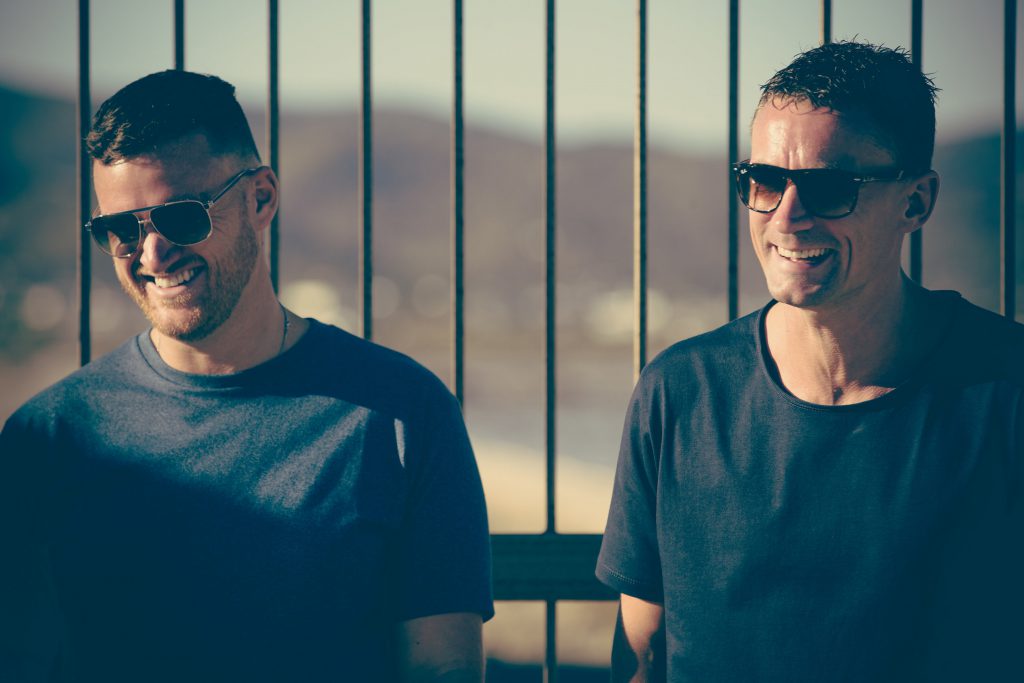 What are your favourite ways to keep cool and relax during the summer?
We have taken up golf so been doing that. It is surprising how many DJs and producers play. Chilling by the pool or beach with the tunes on is always the best though!
Finally, keeping with that summer vibe, what is your favorite flavor of ice cream?
Got to be mint chocolate chip and chocolate with hot chocolate sauce on. We like chocolate!
---
Connect with Son of 8 on Social Media:
Website | Facebook | Twitter | Instagram | SoundCloud | YouTube