Son of 8 is up to some massive moves this year with the launch of their own label, 8 House Records!
---
EDM Identity is proud to introduce you to brand new label, 8 House Records! After a massive 2016 that featured quality releases from duo Son of 8, they have now embarked on a new journey in the music world, their own label. That's right, this dynamic duo that toys between Ibiza-styled house grooves and some quality bass vibes will now be at the helm and in control of their own releases. You may have caught their collaboration with Phats & Small, "With Every Heartbeat", last summer, but they also dotted festivals and club residencies too. Their first-ever release on 8 House Records, "I Found You" is already set to be a dream and will totally get dance floors grooving.
Stoked on the news of this new label launch, we knew we had to chat with Son of 8 about the goals of 8 House Records, their upcoming release, and more. Read on for the chat and check out their sounds below!
Stream Son of 8's latest track, "I Found You" on YouTube:
---
What is the mission or message you'd like to tell the world with 8 House Records?
Music connects people I think. There seem to be so many things dividing everyone in the world and music is always one of those things that bring people together irrespective of race, colour, religion or creed. 8 House will release our interpretation of good house music. If you listen to our weekly radio show, which is available on iTunes, Mixcloud and SoundCloud, you will get a feel for what this is.
Was there a moment when you both decided to launch the label itself? What led to the decision?
It seemed like a natural progression from the work we do in the studio. We produce a lot of music and it is good to get it out there. The conventional system of submitting demos and waiting for feedback can be a long process with tracks coming out a long time after production. With your own label, you can control your sound and release schedules better. But most importantly we work with so many young, up and coming artists, who we want to give a place for them to showcase their music.
We will still continue to work with other labels because it is important that labels support each other in the industry. We have also been so busy in the studio for the last 18 months and have a lot of material that we wanted to get out faster. We still release on other labels but want the freedom to release what we want when we want to. Also, we know lots of great new up and coming producers and artists in the UK so we want to give them a platform to showcase their talents. Expect some big releases.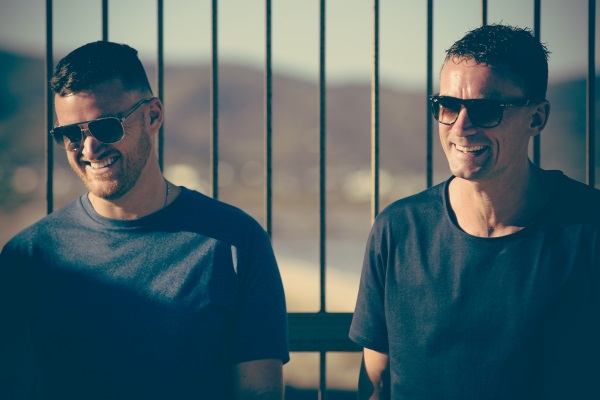 We're already looking forward to releases coming out of 8 House Records! Do you plan on sticking to a specific schedule or are you taking a different approach with releases?
We have a schedule for the first year of around 3 releases per month so you will get a good feel for what the label is about after a few months.
Running the label allows for you to release your own music freely, but also shine a light on some new artists. Are there specific things you look for in rising stars?
Generally, we will do some studio sessions with them and see how they produce. If they use any unique techniques or have a new, fresh sound then we are interested. It is good to guide emerging talent and help them out.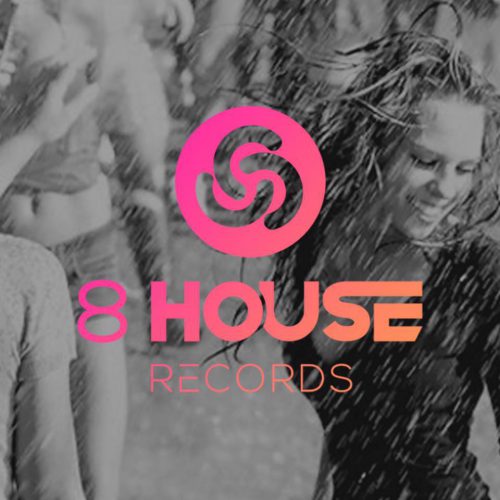 How do you plan on splitting time between your own productions, managing a label, and working with new artists too?
Good question! The answer seems to be work 24 hours a day at the moment. But we are doing what we love so it is not a problem. We constantly work in the studio, listen to music so adding the label is a natural progression and not too much of a chore. We will be announcing some big gigs soon so we are going to be busy performance wise this summer. We are concentrating on UK performances more so we are around to run the studios and label, and are only going to do a few select gigs in Ibiza rather than a residency.
Will your radio show Our House switch from being a personal show to one that is more label oriented?
No, it is still Son Of 8's show. We will obviously highlight any releases on 8 House but we would not want to restrict what we play from other labels as there are a lot of great labels around.
Let's talk about the debut track on the label, "I Found You". What was the inspiration behind the fresh take on those powerful vocals, and what do the lyrics mean to you?
With this track, we were trying to make a really uplifting, high energy house track that would make the crowd smile and put their hands in the air at our gigs. We started with a vocal sample from "I Found You" by Axwell because the lyrics are beautiful and make everyone smile. We wanted to put our own twist on the track so we had a great female artist we work with sing it, to give the vocal a different twist and built the track from there.
Recently a photo featuring Croatia was posted on Facebook stating "Summer 2017"! Will 8 House Records have a label showcase there this year? Where can we catch Son of 8 next?
We have offers to play but cannot confirm yet as it may conflict with some UK festival dates. Watch this space and keep checking the tour section of our website for details!
---
Connect with Son of 8 on Social Media:
Website | Facebook | Twitter | Instagram | SoundCloud | Mixcloud
Connect with 8 House Records online:
Website | Facebook | Twitter | Instagram | SoundCloud | YouTube