Welcome to The Landing, EDM Identity's weekly post highlighting fresh tracks you may have missed!
---
Since the introduction of streaming sites like SoundCloud, YouTube, and Spotify, as well as release mediums like Bandcamp available for artists to release on, new music is hitting us faster than ever. The abundance of releases can almost be overwhelming, as the tools for production and releasing music are easily accessible for anyone around the world. We know that it is a difficult task to keep up with every release from every artist, so we're here to assist you with some gems that "land" in our inboxes. In every edition of The Landing, we intend to highlight some tracks that you may have missed, or perhaps shine a light on new music for you to fall in love with.
This week's edition of The Landing features fresh tracks from ElezD, Wildstylez, Pierre Pienaar, Noah Neiman, Tchami, Lenno, and Zomboy!
The Landing || July 9 – 15, 2017
---

ElezD stuns with fresh track "Space Mind"!
ElezD – Facebook | Twitter | SoundCloud
We've been following ElezD for some time now, and he has been doing nothing but releasing quality track after quality track. Now he has teamed up with Tribe Out West from San Diego to release a monster tune dubbed "Space Mind". This fantastic track is a tech house-lover's dream, and is sure to start making it waves across dance-floors all over. Listen to the track below, check out our artist spotlight with him here, and get ready for ElezD to blow your mind!
---

Armin Van Buuren & Vini Vici's "Great Spirit" Goes Hardstyle!
WildStylez – Facebook | Twitter | SoundCloud || Armin Van Buuren –  Facebook | Twitter | SoundCloud || Vini Vici – Facebook | Twitter | SoundCloud
What began as an infectious psytrance offering to the trance universe has been revamped by the Dutch Hardstyle powerhouse that is… Wildstylez! On the remix, out now on Armind, Wildstylez hits hard with distorted kick drums and colossal synths, delivering a brand new energy that cracks floors like an earthquake and colors the skies red with its wrath. Inspired by the thumping power delivered by Armin van Buuren & Vini Vici on the original, Wildstylez adds just that extra little flair of Hardstyle flavor, completely flipping the track on its head and taking it out of the trance realm and dumping it on to Hardstyle dance floors all over the planet!
---

Lift your hands to the heavens with Pierre Pienaar's "Higher State"!
Pierre Pienaar – Facebook | Twitter | SoundCloud
You may be familiar with Pierre Pienaar through his earlier studio days, his tougher-trance era and his Nukleuz-released works under the P.H.A.T.T. moniker. If you are a true die hard trance fan you may be part of the family that has listened to Pierre for a decade or more! But if you are new to Pierre's sound, you may be familiar with his more recent productions, like the VANDIT-released "Far Away". But, to all, he's the man from Namibia, taking the trance scene by storm and with his latest release "Higher State", Pierre reminds us that he is here and ready to blast us to new heights uncharted!
Pierre's always created dance floor dynamite, but summer 2017 should see him rise to the occasion once again as his latest release, a precursor for "Stronger Together" (his first musical collaboration with VANDIT boss Paul van Dyk), delivering the supremely intoxicating "Higher State". Get ready for some serious uplift!
"Higher State" is out now on VANDIT and available thru Beatport right here. 
---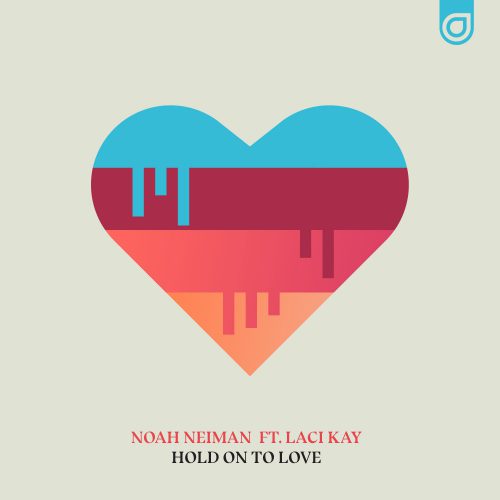 Noah's Enhancing Vocal Future Bass
Noah Neiman – Facebook | Soundcloud
Having primed myself with a recent appearance by Noah Neiman in San Diego, CA, I'm not surprised to find the talented producer continuing to divest himself from the Trance sound he began with.  You'll find plenty to like when listening to this one, provided you're a fan of where Dance music is focused right now.  There are touches of all sorts of mainstream sounds – a bit of Trap, Future Bass, and whatever else we are calling the growing sound today.  Breakbeats drive the track… a moody piano plays to pull you in, and all of it feels a bit cliché right now… but then…
That vocal kicks into my blood stream and there's some interesting bliss I didn't expect.  Despite the trappings of modern production styles right now, Noah's talent shines with how impeccable the track sounds.  The blending of sounds and the enchanting voice of Laci Kay really capture the imagination.  The chorus instantly feels relatable as well – "And when it all falls apart / And no one's on your side / Hold on to love, hold on to love."  So don't worry, it's not all fallen apart.  Grab a copy here.
---

Tchami shows a softer side with "World To Me" ft. Luke James
Tchami – Facebook | Twitter | SoundCloud
Considering Tchami's recent house heavy releases, this one was a bit of a surprise to me, but a welcome surprise at that. "World to Me" begins with a classic house beat that keeps with Tchami's signature sound, but then gently builds into a slower rhythm accompanied by Luke James soothing vocals. The chilled out track blends passionate lyrics and an uplifting, light drop that is perfect for any summer day.
While fairly simple, "World to Me" is one of my favorites that I've heard in a long time. I'm always on the lookout for great feel-good tracks that attain the feeling without being cheesy, and this one definitely does so. Tchami has the impressive ability to not only make me dance nonstop to his fun house music but also to bring the good vibes with quality tracks like "World to Me." This one's been on repeat for days!
---

Lenno gives Jai Wolf's "Starlight" a feel good twist.
Lenno – Facebook | Twitter | SoundCloud || Jai Wolf –  Facebook | Twitter | SoundCloud 
Jai Wolf just released a bundle of remixes for his treasured track, "Starlight." These include a piano and acoustic version, but my favorite of the bunch has to be the Lenno remix. Lenno does an incredible job at keeping with the integrity of Jai Wolf's original while adding his own, more upbeat flourish to the track. The song switches between magical moments reminiscent of the original and a funky drop that adds a more cheery nature to the overall feel. The bouncy drop continuous throughout the track, weaving in and out of Mr Gabriel's vocals. As a huge fan of Jai Wolf, I was super excited to see new remixes dropped and super content after listening–especially to this one!
---

Zomboy releases 'Young & Dangerous', the second track off upcoming EP, "Rott N' Roll."
Zomboy – Facebook | Twitter | SoundCloud
You can't listen to bass music and not know who Zomboy is. His song, "Like a Bitch," was played in literally EVERY festival set last year and even this year – and that's just one of his many hits. He's been making music for many, many years and has an expansive fanbase. He just released his second track off his upcoming EP, "Rott N' Roll."
This track takes us back to Zomboy's roots where there were always pop-esque vocals on his tracks but paired with devastatingly dirty drops. 'Young & Dangerous' features a rising vocalist by the name of Kato. It also features astounding production by Zomboy and leaves little to be desired. You have to check it out!