Next month, the grounds of Woodstock Orlando will be transformed into a ravers paradise with some of the best acts in the bass, trance, and tech house realms, providing the beats for a day dubbed Married To The Rave!
---
Married To The Rave is just one short month away and with such a stacked lineup and three stages to choose from, it may be really difficult to decide which acts to catch! For many, the main stage will be the spot to rage hard as a wild array of the very best in the bass universe will be pumping the heavy beats straight through your brain waves, sending shock waves up your spine. For others, the lounge will be the go-to spot for a taste of house, with artists like Techneeks, From Us To You, and Kapachino leading the way and pumping up some insatiable dance floor vibes. But, for trance fans like yours truly, the patio will be the highlight, as both up and coming superstars and some of the biggest names in the trance industry will brush elbows, poised and ready to take us on a journey of ethereal bliss.
Although I will always support and encourage open exploration of artists and genres that you may not be familiar with, deep down within my soul the call of the trance stage will always keep me held hostage in all the right ways.
On Friday, August 19, 2017, you can find me on the patio, with my hands raised to the heavens, getting lost in the sweet sounds of trance. Below you can find my top 5 must see trance artists that I highly encourage you to check out at Married To The Rave! If you spot me in the crowd, I implore you to speak up and let me know who you think I should check out at the both the main stage and the lounge, as I am always open to falling head over heels for new artists and sounds outside of my trance paradise!
Stay tuned for Christopher Rivera's top 5 must see's next month and get ready for a day of delectable, unadulterated raving that will surely be one for the books!
Tickets for Married To The Rave Festival 2017 are on sale now! For event info and tickets, click here!
Married To The Rave 2017 || Maria's Top Picks
---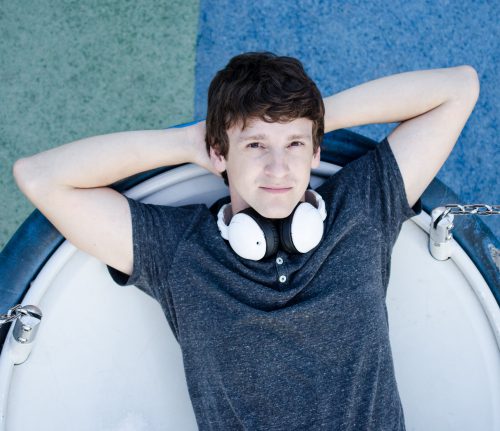 Reliquary
My first Reliquary experience began in Atlanta at TomorrowWorld 2014 when Chris Orosco aka Reliquary took to the Trance Addict stage to bestow upon the crowd a set that I will never forget. With a brilliant ear for what trance fans crave, Reliquary fast became one of the standout sets among a lineup stacked with trance royalty. Since then,  not only have I have become a die-hard fan but also a friend of this insanely talented rising star of the South.
It is vividly clear that Reliquary is a true master behind the decks, delivering dance floor fire both live and on air with his radio shows 'Pantheon' and "Where Is The Sunset', but he is also wildly active within the scene as a promoter for Unity Events Atlanta, made up of a group of passionate individuals working hard to give trance a voice in A-Town! If you are looking for trance with true emotion and a set that takes you beyond the far reaches of the heavens then Reliquary is an artist that you must not miss!
Check out Reliquary's EDM Identity Artist Spotlight right here!
---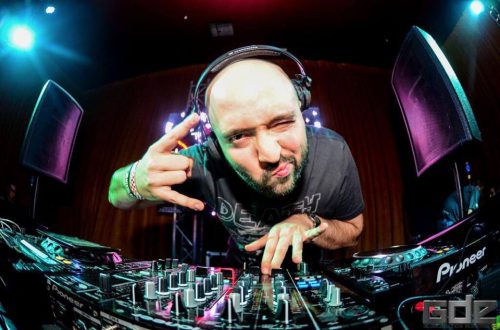 Indecent Noise
Do you love your beats dark and are you obsessed with the techier side of trance? Then look no further than Indecent Noise as he will be coming with some of the hardest trance beats that your ears can handle.
Born Aleksander Stawierej in Poland, Indecent Noise was destined to become a DJ/producer. At the age of 7, he was already falling in love with electronic music and by 2006 he was releasing remixes on Jood Deep and Inaspace. The following year he would sign contracts with Neuroscience Recordings and Kerf Music, and in 2008, winning a remix competition based off of "Wildfires" set him on the path to stardom.
Producing tracks like "Dirty Secret", "Aerospark", "Glitches", "Full Moon Fever", "Protos Heis", "Hydra", and "Strike Force", the talent of this man cannot be denied. Of course, with every successful DJ, comes a successful radio show, and for him, it is none other than his own, "Noise Sessions" and "Mental Asylum Radio", on trance.fm, Totaal fm, Discover Trance Radio and PureSound.fm.
Indecent Noise cordially welcomes you into his "Mental Asylum"; a world where all bets are off and the beats drive your feet to move in ways you never thought possible. Trance fans who have witnessed this man in action will tell you that with no question, Indecent Noise brings the passion, the intensity, and the energy at every show he is a part of!
---
Neptune Project
Swindon, UK's own Dan Willis & Jules Moyce are the two brilliant men behind the fan favorite Neptune Project. Their epic extended sets that have been dubbed 'the ultimate journey' in trance have helped to secure them as a household name in the trance scene. And when it comes to their studio productions, their unrivaled and next level visionary artistry trumps all others. Throughout the years these boys have developed quite the stunning brand with a sound that tells a unique story, defining the beautiful and multi-dimensional powerhouse that is trance.
Neptune Project boasts multiple releases on major labels like Anjunabeats, Armada, Vandit, Subculture and Future Sound of Egypt, remixing tracks from some of the best producers to ever walk this earth including Above & Beyond, Paul Van Dyk, Aly & Fila, and Pink Floyd. But, of course, to claim your spot at the top you must have your own record label. For Neptune Project this comes in the form of Mythology, a label that focuses on their own unique productions, delivering trance gems like "Temple Of Artemis" and "Destiny".
Married To The Rave is in for quite the treat when Neptune Project takes to the stage and it goes without saying that a beautiful journey is set to unfold before your very eyes!
---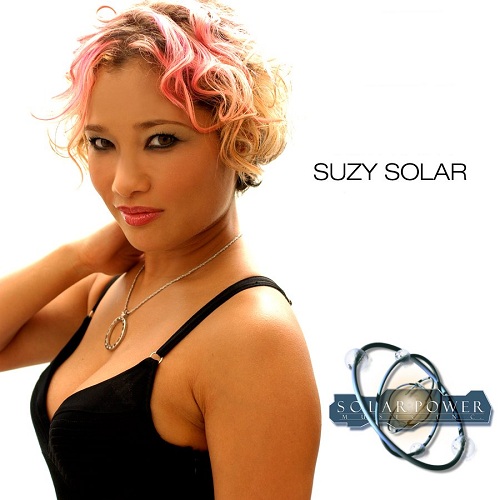 Suzy Solar
For my next two picks, I had to show some love to a couple ladies that are taking the trance scene by storm, reminding us that this is not just a man's world! First up is Solar Power Sessions very own Suzy Solar, a trance dynamo who has established herself as one of the most sought after acts in the industry since bursting onto the scene back in 1997. In fact, her track "Ocean of Love" is even featured on Paul Oakenfold's Grammy nominated album "Creamfields"! Yes, producing incredible trance music runs through this woman's blood! Just look at "Samurai," her collaboration with Arizona (Thomas Bronzwaer) that has graced dance charts worldwide, including Beatport's top 10. This is just one of her many productions that have received support from the world's top trance DJs, including Armin Van Buuren and Ferry Corsten!
The sky is the limit for this trance aficionado as Suzy has played in more than nine countries, both headlining and opening for the biggest names in trance, such as Armin van Buuren, Ferry Corsten, Paul Oakenfold, Above & Beyond, Cosmic Gate, and more, but she is also wildly active in her beloved trance scene down in Central Florida as well. I have had the amazing opportunity to see this woman at work when she opened for Mark Sherry at Bikkuri Lounge for Lost In Trancelation, a monthly trance event held in Orlando, Florida founded by fellow MTTR artist Robb Blak and hosted by both Robb, Suzy, and Brian Benning, the owner of Solar Power Music, Inc. It is from attending this party that I can tell you from experience that Suzy Solar is a divine trance force to be reckoned with!
https://soundcloud.com/djsuzysolar/solar-power-sessions-820-suzy-solar-live-at-bikkuri-orlando-july-1-17
---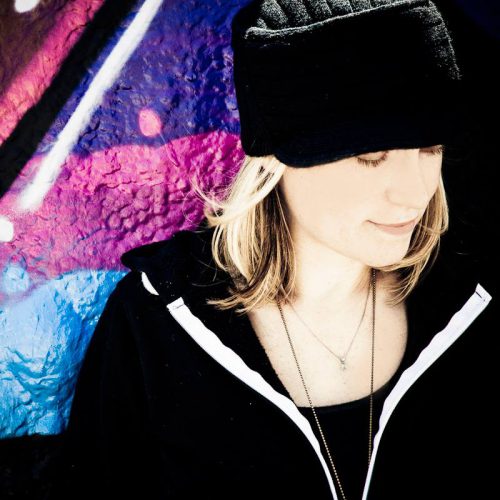 Kristina Sky
Rounding out my top picks I have chosen the ruling trance lady who has sat on the Queen's throne since she broke out into the scene back in 2002. With records out on Armin Van Buuren's Armada, Paul Van Dyk's Vandit and U.S. mega-label Ultra, while holding a coveted residency at the world-famous Avalon Hollywood, it's easy to see why Kristina Sky is one of America's brightest shining Electronic Dance Music stars.
Born and raised in Los Angeles, she's been DJing to thousands of passionate dance music fans since 2002, coast-to-coast in the U.S. and around the world from China to the Philippines, Ecuador to Guatemala and Canada to Costa Rica. Kristina is undoubtedly one of America's most beloved EDM ambassadors. Her live set recordings, guest mixes, and popular radio show, TRANCELATE, generate tremendous support from her ever-growing fan base, broadcasting worldwide via satellite, FM and the internet.
If we take a look at Kristina's impressive resume' it becomes clear that both her DJ sets and original productions run the trance gamut from warm and groovy progressive house to emotional, melodic and uplifting trance. My first taste of Kristina Sky in action unveiled itself way back in 2012 when she stunned me with her unmatched trance brilliance during the A State of Trance take over at Electric Daisy Carnival. Immediately I knew that Kristina Sky would forever and always be an indispensable member of our beloved trance family and have always wanted the chance to see her live once again! I hope you will join me on the dance floor as I am reunited with the sweet sounds of Kristina Sky for the second time!
---
Follow Married To The Rave (EDM Frontlife) on social media: