We've been keeping an eye on Fransis Derelle ever seen we first saw him last year at Das Energi 2016. Since then it seems like he's had an incredible amount of success and he deserves every bit. Today he's back to release one of his best remixes yet in "Modern Flame!"
---
It has been an incredible year so far for Fransis Derelle, with appearances at multiple large festivals and shows with huge names in the dance music community. August is shaping up to be one of the best months yet for Vincent. Earlier this year he released a remix with Two Owls for Adventure Club's "DREAMS" which took the dance music community by storm and was even played out by Adventure Club themselves on multiple occasions. This week, he graced us with another spectacular track that we weren't expecting. He put his talent to worked and remixed Emmit Fenn's "Modern Flame"!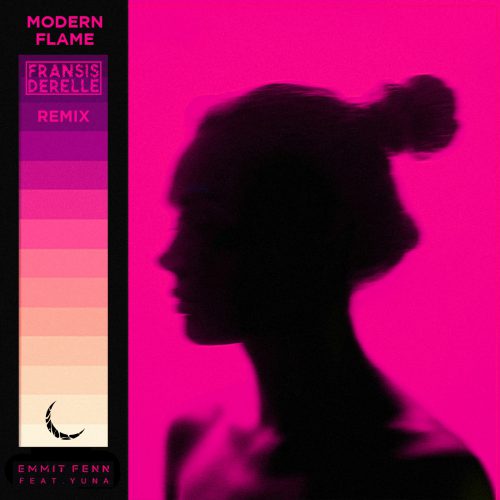 If you've ever had the pleasure of hearing a Fransis Derelle song, you could recognize his distinct sound. This song is no different, it has the signature melodies and style that we've come to love from this up and comer that has blown up in recent months. When we interviewed Fransis Derelle at Das Energi last year he said that given the chance, he would collab with Adventure Club. To us, it sounds like he's almost done that. His "Modern Flame" remix has a very Adventure Club-esque vibe to it. The bass is still prevalent but the soundscape has a chill vibe with an unmistakable synth on top. Fransis adds so much to the track while not muddling the lovely sounds of Yuna's vocals. Check out the song below in addition to the free download!
Listen to and download "Modern Flame" by Emmit Finn ft. Yuna (Fransis Derelle Remix):
Earlier this year we announced when Fransis Derelle signed to Circle Talent Agency. We could not be more happy for the following this young artist is gathering. We look forward to future releases from him and congratulate him on all the success he's had thus far. Catch him this year at some incredible festivals like Das Energi 2017 in Salt Lake City, Utah and Imagine Music Festival in Atlanta, Georgia.
---
Connect with Fransis Derelle on Social Media:
Website | Facebook | Twitter | SoundCloud
Connect with Emmit Fenn on Social Media: