Legendary Hard Dance Artist Ruthless Talks Hardstyle, EDC Las Vegas, & More!
---
Ruthless has been a producer and DJ for over 20 years in the harder styles of music. Starting as a DJ playing hardcore, he has evolved to become a major influencer in the jumpstyle and hardstyle scene. Ruthless has played at a number of major clubs and festivals, including Qlimax, Defqon.1, Tomorrowland and most recently, EDC Las Vegas 2017. We were able to catch up with him after he played for the first time at EDC to talk about the growth of hardstyle in the US, how the jumpstyle scene coexisted with hardstyle, and why the Netherlands is the birthplace to a lot of famous electronic music artists.
Stream Ruthless – Funky Beats on SoundCloud:
---
Over the years, the hardstyle scene has evolved into euphoric, raw, and old-school. What has been your favorite era?
I always try to play all three, because I like hardstyle in general. There are some great euphoric tracks out there, old-school is always in my sets, and Raw tracks are perfect for the end of my set.
How does playing multi-genre festivals, like EDC, Tomorrowland, and Mysteryland, differ from genre-specific festivals like Defqon.1, Qlimax and Decibel?
I try to play diverse DJ sets everywhere, but I think at the multi-genre festivals I can play just a bit more out of the box, and that´s perfect.
What can the US do to continue growing the hardstyle scene?
Just continue what you are doing now. The quality of the performing artists must be high. Put the big names in the lineups as well as talents, because they are the future of hardstyle. And I really like the fact that people in the US don't think in (sub)genres like in Holland. It´s all just ´hardstyle', and that´s a very positive thing.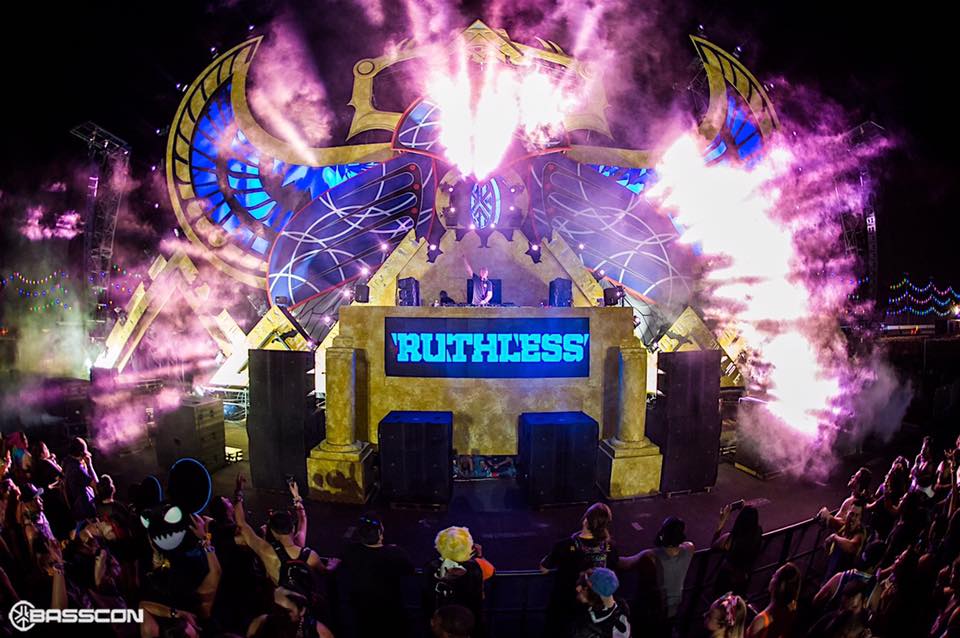 As someone who was involved in the hardstyle scene and jumpstyle scene in the 2000s, can you describe how the two genres co-existed with each other during that time period?
Jumpstyle was a very refreshing sound back then, a lot of hardstyle and hardcore DJ's played it in their sets as well. It started out very underground, that´s why so many people loved it, it was like the early 90´s old-school sound but with a harder kick and higher bpm. Everything was possible, not one track I made back then was the same, no rules.
The Netherlands is the birthplace to a lot of the famous electronic music artists we love today. Why do you feel it has been a hotbed for electronic music talent?
I think it´s kind of in our system these days because music is such a big part of society over here, and for producers and artists the Netherlands has the perfect crowd, because they are spoiled, and not easily pleased. If you can make the crowd jump in Holland, you can make them jump all around the globe.
With all the technological advancements over the past 20 years, what exciting production techniques have emerged for the hardstyle scene specifically?
The quality of tracks has grown so fast, especially the last 10 years. In the beginning, I couldn´t keep up, it took me a while to convince myself that I could. You don´t have to be an audio wizard to produce good tracks, just trust your ears and observe the dance floor. What I like about today's technology is that everything is software now, instead of big ugly keyboards all over your studio, it´s all on your computer. Sure, I like the old synths, but you don´t really need them anymore. Although 1 or 2 hardware synths are great because they add just the right amount of real and wide sound to your track.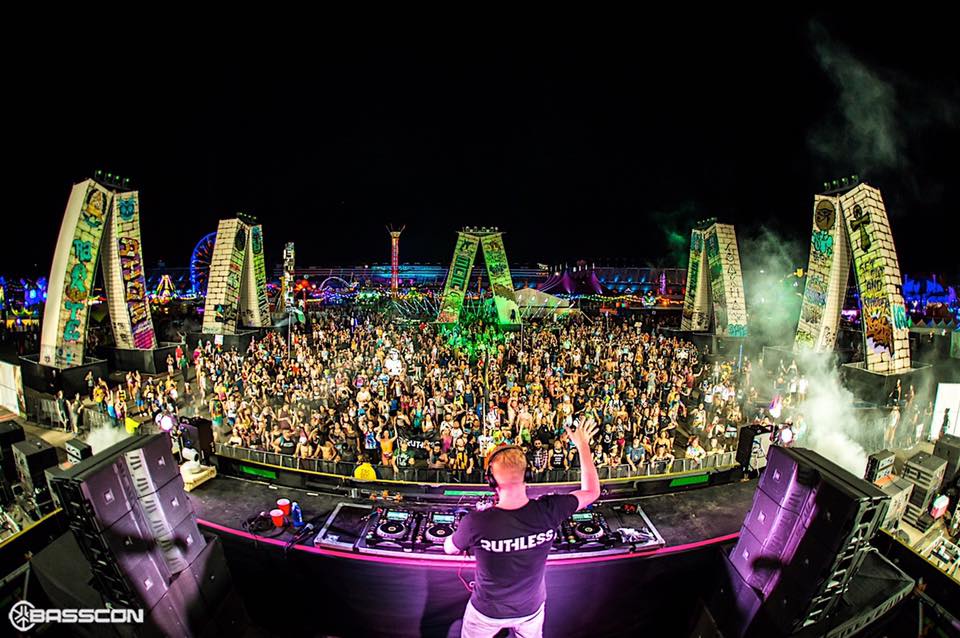 As someone who started in the hardcore scene and moved on to other hard dance genres through the years, what have been the highs and lows of your artistic journey?
I´ve seen genres collapse and rise again. The hardcore scene disappeared in the late 90´s because of a commercial happy hardcore hype on tv and radio, and exactly the same thing happened to the jumpstyle scene in 2007. That was the most difficult time for me, like 2008-2010. A lot of colleagues made the switch to hardstyle, or just quit. I didn´t, I stayed true to my sound, cause it was not hardstyle or jumpstyle, it was my own Ruthless sound. It turned out to be a great decision for me.
I really love the time we are in right now, it´s the best time for music because everything is possible. People say that it´s all about marketing now, but that´s not true. Of course, it´s important, but you still need good tracks and good DJ sets.
You teased that you'll be playing a new collaboration between yourself and Warface at EDC Las Vegas. What kind of surprises can fans expect to hear at your set this year?
I will be playing a couple of new tracks, a special intro, and some new mash-ups. I always try to prepare exclusive stuff for big events, so that my set is always a little different from the rest of the lineup. The track with Warface I finished a day before leaving for EDC, so you guys are really in for the big premiere.
As someone who has played Q-dance events, can you tell us why the hardstyle scene has very prominent theatrics and imagery, generally relating to the supernatural, surrounding it?
That´s what´s so cool about our hardstyle scene, it really is the overall experience that counts, not just the music and the artists.Like stepping into another world for a day or a night. It also attracts new people to hardstyle, because they´ve seen images of the show or an aftermovie. That is a good thing because 99.9% will stick around after they´ve been to a hardstyle festival!
Finally, what is a guilty pleasure song that fans might not know that you like to listen to?
I have so many guilty pleasures [Laughs]! But to name a few, I really like listening to the old-school 8-bit and 16-bit Video Game Music. On the way back from a gig, I often listen to 80´s classics…and sing along when I´m alone in my car…well…even when I´m not alone [Laughs].
---
Connect with Ruthless on Social Media:
Website | Facebook | Twitter | Instagram | SoundCloud