What We Like is a new series that features genres we like in the electronic music scene. This month's edition is focused on Video Game Music!
---
What We Like series focuses on a sole genre that a contributor to the team is passionate about. Each month, that contributor will dive deep into the genre they care most about to bring you some history, information, and of course some music too. Our intention is to not just to provide some music for you to listen to, but to guide you on your journey in discovering new music or help you develop a deeper connection to genres you already love. This month's edition of What We Like is focused on Video Game Music!
The bleeps and bloops of modern electronic music mirror the bleeps and bloops of Pac-man, Donkey Kong and other legendary music and sounds found in early video games. It may be a bit controversial to say but video game music is just as much a part of electronic music as trance, techno, and other genres. Video Game Music is best described as a sub-genre of electronic music that distinctly focuses on soundtracks from video games. This music could be original tracks from the games, or also also a slew of video game music remixes to consider as well. For example, when you're playing Chrono Trigger and jamming to the world map theme, you're admiring video game music. However, when you're enjoying Zedd remix of The Legend of Zelda main theme, you're also enjoying video game music.
Interestingly enough, multiple electronic artists such as deadmau5, Porter Robinson, and Madeon got their start or interest in electronic music via their love of video game music. The latter two collaborated long before Shelter, and created a Hands Up track that sounds like it belongs in Dance Dance Revolution:
Check out Ekowraith vs. Sample Rippers – Back In The Game (Wayne Mont + Eko Remix Edit):
Before moving on to what modern-day video game music sounds like, let's pay respect to chiptune. Before advancements in technology allowed for more complex sounds, traditional video game music was made via the sound chips found in computers, consoles, and arcade machines and had very specific synthesized sounds. This sound is called chiptune. Notable sounds include that of the NES, Commodore 64 and the Game Boy. Some musicians use the actual chips in these systems to make the sounds however, the style can also now be produced via music trackers that emulate the sounds.
Chiptune is an in-depth area on its own and laid the foundation for modern-day video game music. There are numerous big name electronic musicians that have employed the use of chiptune in their sets. These musicians include deadmau5, Porter Robinson as well as multiple dubstep and grime electronic musicians. Chiptune is a genre of video game music that definitely deserves an in-depth post of its own.
Check out this live chiptune performance by Trey Frey on This Week in Chiptune! via YouTube: 
Flash forward to the modern day and video game music has exploded. We're seeing video game music taking a life of its own and has been included in multiple aspects of popular culture. For example, video games music is a category in the Grammy Awards, and big budget games are hiring notable composers such as Hans Zimmer and Michael Giacchino to score their games. Last year we even saw Martin Garrix attend Electronic Entertainment Expo (E3) and drop a "chiptune inspired" track. Additionally, there are also concerts such as Video Games Live and Distant Worlds: Music from Final Fantasy dedicated solely to video game music. Stateside as well as around the world, we are seeing more of iconic video game music composers such as Nobuo Uematsu, Koichi Sugiyama, and Koji Kondo. Similarly, there's even a festival, MAGFest, dedicated to video game music; this festival includes video game music raves, chiptune concerts and more.
Why is video game music important to me? Well, my husband and I met due to our shared love of video games, namely Earthbound. For my husband, playing and competing in Dance Dance Revolution brought him and his friends closer together and video game music comprises the majority of what he listens to.  Video games and video game music has played an important part of our 10-year relationship. Almost every week we listen to "This Week in Chiptune!", in the car, we're often listening to some video game soundtrack usually Shovel Knight, the Sonic series, Street of Rage etc. We even have vinyl copies of Mega Man, Banjo Kazooie, Rez Infinite, and more. Additionally, we have attended concerts dedicated to video game music and attended our very first MagFest this year! I personally think it would be amazing to incorporate video game music in mainstream festivals though I want to stress that the video game music scene is doing fine without mainstream corporate sponsorship and involvement. Who knows, maybe one day there will be a video game music stage at EDC curated by MagFest!
Video game music is a dynamic and amazing world and I've barely scratched the surface on what video game music is really about! One of the best ways to discover new music, artists and labels is by listening to radio shows that thrive on sharing what's out there. Check out these three shows and their curators below:
---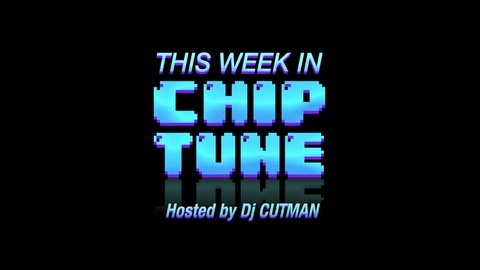 This Week In Chiptune is described as "A weekly live stream and podcast of new and noteworthy Chiptune music hosted by Dj CUTMAN.TWiC airs live on Wednesday nights at 9PM (EDT) on Twitch.tv, and is later uploaded to YouTube. Tuning in live has a number of benefits, including a live chat with Dj CUTMAN and the TWiC community, and free access to unreleased content via the After Parties."
Stream This Week In Chiptune – TWiC 180 on YouTube:
Follow Dj Cutman on Social Media:
Facebook | Twitter | SoundCloud | YouTube
---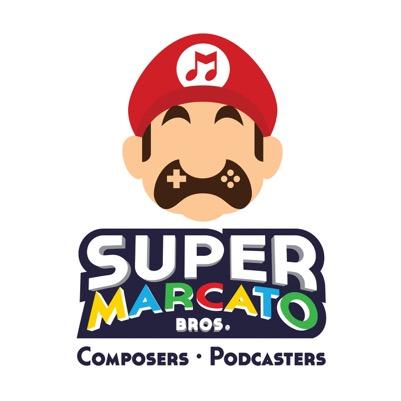 Super Marcato Bros. by Karl & Will Brueggemann is described as "A podcast which shares, discusses and analyzes the best in video game music from all different generations. Topics of discussion include composition, melody, harmony, chords and rhythm, as well as technical aspects, such as hardware limitations and production. Enjoy a new episode every Monday!"
Stream all of their podcasts HERE!
Watch the 200th Episode of Super Marcato Bros. on YouTube:
Follow The Super Marcato Brothers on Social Media:
Website | Facebook | Twitter | YouTube
---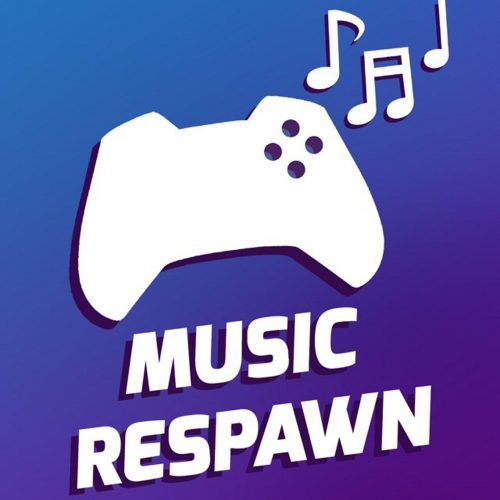 In Music Respawn "WSHU Public Radio's Kate Remington combines her love of music and video games in this series of informal conversations with composers and performers of game soundtracks. Plus, there's lots of music in the interviews, so you can hear it for yourself!"
Stram Music Respawn's Tina Guo Gets Her Game On! on SoundCloud:
Follow Kate Remington/Music Respawn on Social Media:
Facebook | Twitter | SoundCloud
---
Let us know what genres YOU would like to see in the future in the comments and stay tuned for next month's edition of What We Like!