Last weekend at EDC Las Vegas 2017, we discovered the tacos totem on the livestream. After noticing that it kept popping up throughout the night at different stages, the totem became a "Where's Waldo?" game for our viewing party. We asked for help from fellow Redditors to see if we could meet the person behind the tacos totem.
After that, we came to find out that Robert Rosales is a Redditor himself. He agreed to share his story about the popular tacos totem. He traveled from his home of El Paso, Texas to attend EDC and is better known as "the tacos guy."
---
What inspired you to make and use the tacos totem?
After attending my first few festivals, one thing I've loved the most besides everyone's awesome costumes is everyone's different and unique totems Since then I've always wanted to make totally cool unique totem, so I thought of many different things that would make a great totem. A totem with a lot of LEDs, print out a cool trending meme or picture etc. But I wanted something totally random, something totally unexpected that would stand out from the rest. My first EDC I whipped up a quick selfie stick with some lights knowing we would need something to help us find each other in the crowds. Once at EDC, I quickly realized I needed something much larger. Then one day I was driving down the street passing down a local tacos shop when I saw what I had been looking for!
Are there any special memories you'd like to share that you've had with the tacos totem outside of EDC?
When I first got the totem I was too excited that I took it to work with me set it up on my forklift and my boss got extremely upset and had me take it down ASAP. I almost got fired. He laughs and makes jokes about it now though.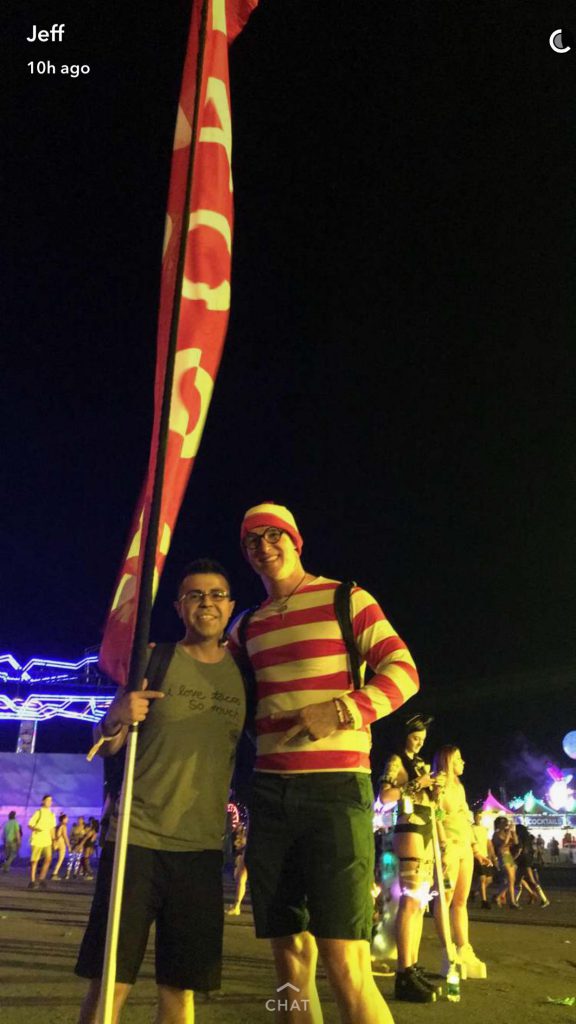 Similarly, were there any special moments you had while at EDC this past weekend related to the tacos totem?
Aside from being the meeting spot for several groups looking for their friends, on the second and third day it almost felt like I was part of a scavenger hunt. I enjoyed seeing people's excitement when they finally tracked the totem. They were super eager to take photos with it, I got the impression like they were checking something off their must-do list at EDC. I also made tacos kandi to trade so each and every time someone comes up to me asking if I have Tacos I give them one of the many singles with a taco pearler and they all get super excited to get a taco from the guy holding the tacos flag.
Okay, the taco totem has much better taste tonight at #bassPOD with the #dnb b2b2b #edclv2017 https://t.co/Zl9zNJ7sjj pic.twitter.com/8QZMA63a7Y

— EDM Identity (@EDMIdentity) June 18, 2017
Beyond being able to find your friends at an event, what do you think the most important purposes are for a totem?
In super crowded festivals, you almost go unnoticeable unless you make yourself stand out via costumes, makeup, lights, or in my case, totems. Also, I love the fact you can easily pinpoint your group in the photos taken by the film crews.
What was your favorite moment, set, or song from this past EDC weekend?
I loved Audien's b2b with 3lau.
What was your first electronic music event?
My first festival was Sun City Music Festival in El Paso TX.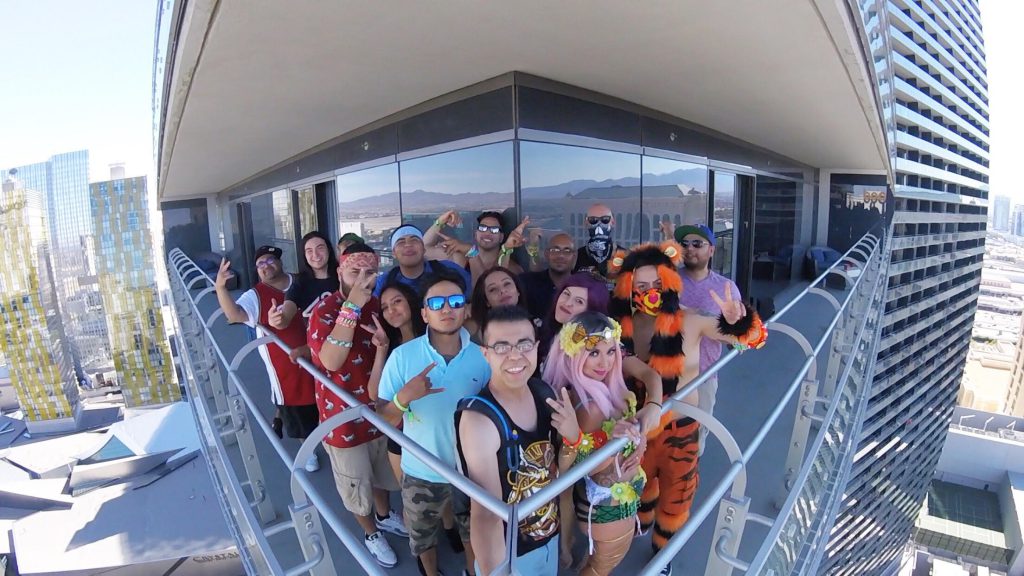 What/who influenced you to attend your first event?
I have loved EDM since I could remember and my friend recently came from his first EDC trip back in 2011 and was all excited and showing me pics and videos. This made me me want to see what it was all about.
Will you bring the tacos totem to the EDC Las Vegas Reddit meetup next year if you attend?
I sure will! That would be awesome to meet you guys.
Is there anything else you would like to add about yourself for the readers?
It pretty much seems like since my first EDC it's just a waiting game till next years. My groups planning for next years EDC literally starts on the way back home, it's like a waiting game. My hobbies in between are cycling, snowboarding and just up for any random adventures.
---
Follow Robert Rosales on Social Media: