In our second of three interviews, we look into ARUNA and her viewpoints on the industry with our series, The Chronicles.
---
The Chronicles is a focused look into talent over the years – individuals that have left a stamp on the industry.
For our first ever dive into The Chronicles, we are featuring a truly talented soul in dance music history. ARUNA, born Aruna Beth Abrams, resides in Los Angeles, California and has been a part of the music scene since 2007, where she launched her career as a vocalist.
In this section, we dive into discussions regarding "The Industry" – a look deeper behind the curtain into what she does, how she connects within the industry and outside to her fans, and reflect on room for growth.
As a reminder, you can catch Part I (The Person) by clicking on the text to the left to catch up on the conversation.
---
Enhanced Music has been your home for years now.  What do they do so well that keeps you a part of the family?
Enhanced for me is the perfect balance of a label that's big enough to actually get stuff done but small enough to give you the attention you need. Their branding looks great, most of their releases are very good and I like the diversity of styles they're releasing now. I just wish they were still doing Enhanced tours, those were fun!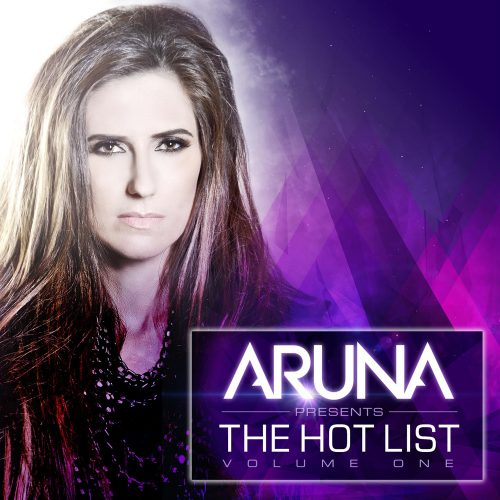 As you continue to expand your body of work across more genres, what's one style you never expected to touch, but love to work in now?
I'll give you two: Christian and drum & bass! My faith is a big part of my life now so I love writing songs for and about God. And the feelings you get listening to Christian music, especially acts like Hillsong, is so uplifting, it's very much like trance in a way. Drum and bass is something I certainly never expected to get into, although I have liked it for a while, particularly the more liquid side of it, it's something I sort of fell into by accident. But then again it seems like a lot of my life has gone like that. Truth be told, I don't really believe in accidents.
Five years ago, you joined a number of female artist in Den Bosch for A State of Trance 550 on the "A State of Pink" stage. How do you think that stage impacted the scene overall?  
Honestly, and I hate to say this, but I'm really not sure it has. If you look at the lineups for most festivals, it's still a complete sausage fest. I think it's great that Armin did that; it certainly raised awareness around this issue at the time, but I'm not sure it really changed anything. If he were to do that every year, maybe it would be a different story.
Is there an underlying reason females appear to have a harder time earning the same level of respect as your male counterparts when it comes to DJ gigs?
Gigs are ultimately the result of releases. If women are not releasing tracks they're not going to get high profile gigs, it all comes down to this. I'm really not sure why there are so few female producers. If I had to guess it would be due to intense fear and self doubt, largely as a result of an extremely male-dominated culture in which they're consistently marginalized and propped up as sex objects, coupled with a lack of powerful, relatable and inspiring female role models giving them permission and letting them know that this level of success is achievable for them. As mentioned earlier, this is something that frustrates me greatly and it's something that I'm very committed to changing. I have even played with the idea of mentoring a handful of talented girls in an effort to combat this. But of course I need to focus on my own career too!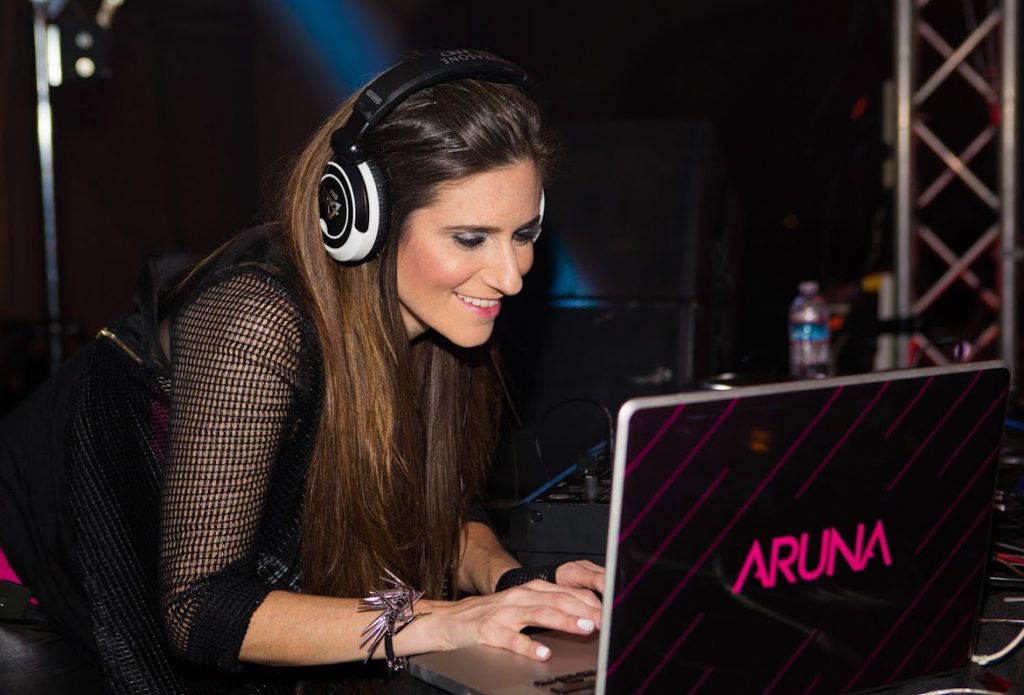 ---
Excited to learn more about this multi-talented individual?  We are too. Keep the needle on the record for more later this week as we explore more of Aruna in the present!
Here at EDM Identity, we like to provide our audience with a variety of looks at the individuals that make up the electronic dance music community.  From ID Spotlights to In-Depth Interviews, we strive to weave the stories of the community we love to be a part of.  In keeping with this tradition, we are providing The Chronicles.
There's no doubt they have a broad story to tell, so we break it down into three focused areas for your consumption — The Person – a look back into who they are and what they did that got them moving, The Industry – a look at what they are up to today and what they are diving into throughtout the industry, and The Future – a gaze into the crystal ball of where they are headed and what they see on the horizon.
---
Connect with ARUNA on Social Media:
Website | Facebook | Twitter | Instagram | SoundCloud | YouTube