Welcome to The Landing, EDM Identity's weekly post highlighting fresh tracks you may have missed!
---
Since the introduction of streaming sites like SoundCloud, YouTube, and Spotify, as well as release mediums like Bandcamp available for artists to release on, new music is hitting us faster than ever. The abundance of releases can almost be overwhelming, as the tools for production and releasing music are easily accessible for anyone around the world. We know that it is a difficult task to keep up with every release from every artist, so we're here to assist you with some gems that "land" in our inboxes. In every edition of The Landing, we intend to highlight some tracks that you may have missed, or perhaps shine a light on new music for you to fall in love with.
This week's edition of The Landing features fresh tracks from Eyes Everywhere, Nytrix, Cedric Gervais, Omnia, Drezo, and Slander!
The Landing || June 18-24, 2017
---

Eyes Everywhere bring the late-night heaters with their new Talk / Cold Bug Out EP
Eyes Everywhere – Facebook | Twitter | SoundCloud
Eyes Everywhere have been making some serious waves in the house music scene these last few months. Their last release, "Bout That" with Golf Clap, was selected as Pete Tong's Essential Tune on Radio 1, and it's been tearing up dance floors all festival season long.
Not to be satisfied so easily, Eyes Everywhere's new Talk / Cold Bug Out EP brings us two tracks of exceptional house music poised to become the soundtrack to your Saturday night. The first single, "Talk," is a solid tech house track, combining a solid bassline with a repetitious, almost entrancing melodic line that brings to mind late nights spent in underground clubs. "Cold Bug Out" has an entirely different feel, featuring an 80's influenced bassline coupled with funky vocals and soaring synths that explode into perpetual motion. Check it out below!
---

Nytrix rounds out a momentous EP series with a focus on love in the past, present, and future!
Nytrix – Facebook  | Twitter  | SoundCloud
Nytrix is making moves and setting the bar high with the third and final installment of his three-part future bass, melodic, and vocally driven artist project. "Under Electric Skies" hit the airwaves yesterday, June 24, and offers up the grand conclusion to his Stay Here Forever EP and his Love Never Died EP , which garnered the support from Laidback Luke. The track broke into the Top 10 on the Billboard Club Chart the Top 50 Billboard Hot Dance/Electronic Chart, and was syndicated on 40 radio shows including Afrojack, W&W, Sam Feldt, & more!
This three-part series revolves around the concept of love past, present, and future. "Stay Here Forever" is about the fantasy of a future relationship, "Love Never Died" is about a past relationship, and "Under Electric Skies" is based on relationships in the present. Olly James and JVST SAY YES hold up the remix duties on "Under Electric Skies," with Olly James serving up some serious electro and JVST SAY YES throwing in the groove with an insatiable house version. With the package complete, we are presented with three great new tracks to get the summer pumping in full effect!
---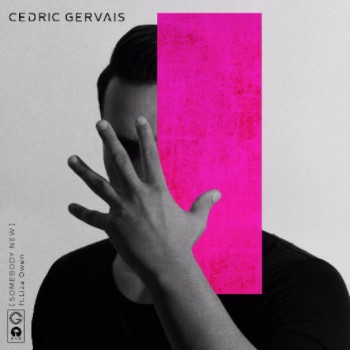 Cedric Gervais presents his quirky new single "Somebody New" featuring Liza Owen
Cedric Gervais – Facebook | Twitter | Soundcloud
Grammy Award-winning DJ, producer and label boss of Delecta Records Cedric Gervais has revealed his new single "Somebody New" featuring up-and-coming British singer Liza Owen. "Somebody New" is a piano-led track, armed with playful synth patterns and rolling club beats, perfectly complemented by Liza's strong vocal performance. An easy-listening piece full of sweet melody and uplifting spirit with an urban twist, "Somebody New" is nothing short of a solid display of Cedric's dynamic production style.
Due to his cleverly-crafted sound, Cedric has cemented his place as one of the most sought-after dance artists in music today. With a unique character and the drive to stand out from the pack, his new single "Somebody New" will not only add to Cedric's success, but it will be the soundtrack to his exciting summer ahead. Everyone loves a great breakup song right? In fact, "Somebody New" is sure to prove a massive hit with his loyal following. It just may be the track to take over mainstages all over the planet this season!
---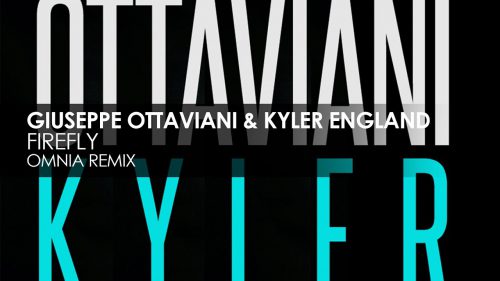 Omnia gifts the trance universe with a brand new version of Giuseppe Ottaviani's "Firefly"
Omnia – Facebook | Twitter | SoundCloud || Giuseppe Ottaviani – Facebook | Twitter | SoundCloud
Ukrainian trance music dominator Omnia adds his own unique drive to Giuseppe Ottaviani & Kyler England's "Firefly", channeling the themes introduced by Giuseppe's original album vision. Omnia takes the track to the next level, crafting a tune perfect for both the radio airwaves and peak club hours alike. Raise your hands up for this one because just like a firefly, you are going to be lifted to the sky!
With driving, punchy, mid-tempo drums leading the way, the emotion-packed chord progressions compliment the drifting allure of hypnotic piano riffs. Echoingly, Omnia introduces Kyler's verse, opening up the track to new glorious hights. This track will forever remain in the hearts of the trance family all over the planet and Omnia just added a sweet new chapter to an already amazing piece of trance perfection!
---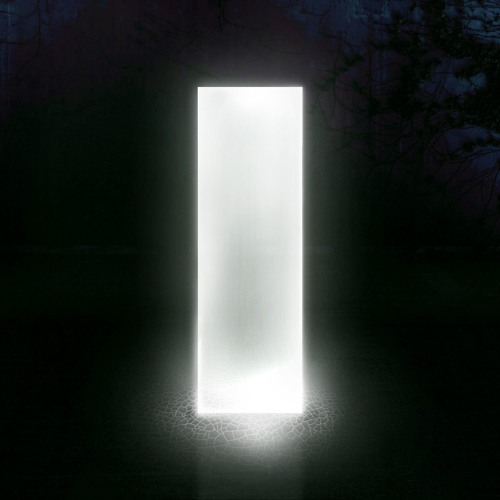 Drezo's most recent single, "Dead", is his most haunting yet!
Drezo – Facebook | Twitter | SoundCloud
Drezo has been releasing dark and hauntingly awesome singles the last few years. It's one of the things that sets him apart from the rest of the pack pumping out cookie cutter beats. The Las Vegas native and Phoenix, Arizona raised producer has yet to release a full-length album but has reached huge milestones in his career. He played his first EDC in 2012 and has received massive support from the industry's biggest artists. In 2016 he even performed a b2b with Dillon Francis' alter ego, DJ Hanzel in Los Angeles at an event hosted by Mixmag and the Smirnoff Sound Collective.
For the longest time, I found it difficult to find Gesaffeslstein-like artists until I came across Drezo. There is something about the eerie and obscure sounds that resonate with me. His new track "Dead" embodies everything Drezo and the name speaks for itself. I cannot wait for new music from this producer. Maybe we'll get the album sooner than we think!
---

Slander brings the feels with their newest track "Superhuman"
Slander – Facebook | Twitter | SoundCloud
I've been hearing this track in Slander's sets for months now – I'm so happy that they've finally put it out! "Superhuman" was released on Monstercat on June 23rd, giving us a pleasant surprise for our Friday morning. Eric Leva's vocals are hauntingly beautiful, beginning the track with soft, passionate lyrics. Soothing piano chords are accompanied by captivating synths for a heartfelt drop that stays true to Slander's signature heaven trap style.
After releasing some insane tracks like "After All" and "Drop It" that show their heavier side, it's exciting to see Slander return to their more uplifting sound with "Superhuman." While I do love to get down with their heavy trap and bass music, their heaven trap is why I love Slander: those twenty or so minutes during their sets are truly magical. Their passion for this music radiates from the stage and is fully embraced by the crowd.
Slander has been absolutely killing it lately. Alongside these massive releases, they've been playing a myriad of festivals and club shows across the world. Most notably, they just played a killer set at kineticFIELD, the main stage of EDC Las Vegas. I always love a new Slander track, and I can't wait to see what they have coming for us the rest of the summer!