In our first of three interviews, we look into ARUNA and her past with our series, The Chronicles.
---
The Chronicles is a focused look into talent over the years – individuals that have left a stamp on the industry.
For our first ever dive into The Chronicles, we are featuring a truly talented soul in dance music history. ARUNA, born Aruna Beth Abrams, resides in Los Angeles, California and has been a part of the music scene since 2007, where she launched her career as a vocalist.
In this section, we dive into discussions regarding "The Person" – who she is, what she has accomplished, and what makes her look fondly in the rear view mirror from time to time.
---
For those unfamiliar with the wonderfully creative person that is ARUNA, how would you describe your multi-talented self?
Singer, songwriter, DJ, producer, way too sensitive for my own good, an aspiring optimist, passionate, honest, committed to becoming the best I can at whatever I put my mind to which lately has been producing, committed to being a voice and a champion for women who are grossly underrepresented in our community, a crazy cat lady in training, yogi, vegetarian and an outspoken advocate for shameless self care.
Given the spectrum of talents you have in the market as a producer, vocalist, and DJ, which do you currently find the greatest drive in?
Producing by far. There's such a huge learning curve there which although scary is also very exciting. It's a skill that can pay big dividends in any genre of dance music or completely outside it, not to mention that I love being able to control all dimensions of whatever musical feeling I am creating, not just the vocals.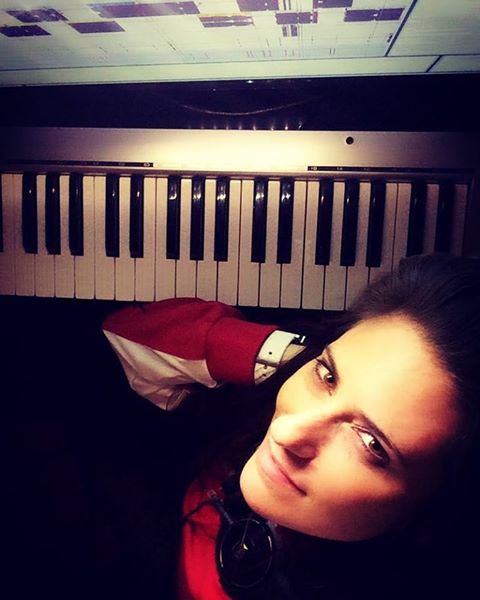 As a producer, who today really impresses you in the market?  Anyone you would love to collaborate with outside your dance music spectrum?
Grant, Madeon, Seven Lions, Porter Robinson, Grey and Etherwood among many others. I would absolutely love to work with Max Martin, he's by far the greatest songwriter of our time and the tracks he's producing hit this great balance between being super radio-friendly and also very fresh and cool but still musical.
Creatively speaking – what's the genre you most enjoy writing music for?
Honestly I don't think I could pick just one. Lately I've been heavily gravitating towards bass music, largely because there's such a wide variety in there of tempos, moods and textures.
What's the hardest aspect of lyric writing?
Saying something that everyone has felt and thought in a way that's never been said before.
Being based in Los Angeles, what do you most enjoy of the city and region?
By far, the weather. I'm like a plant. If I don't take some sun even one day I feel almost depressed. I also love how free-spirited and self expressed everyone is here and how much natural beauty is all around us. I also love that it's such a health-conscious city, it's definitely an easy place to be vegetarian.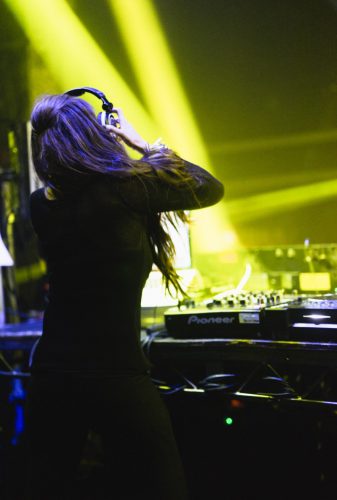 Had you not wound up working in the music industry, what industry do you have an affinity towards for a career?
Either something creative in a different way, like graphic design or interior design, or something that helps people like psychotherapy or social work or life coaching.
What's your greatest personal accomplishment, and why?
From a career perspective, it would definitely be my track that Miley Cyrus cut ("I Got Nerve"). I was really struggling up until that point and I knew that from then on, I could no longer think of myself as a failure. On a more personal level it would be overcoming everything I went through in 2014, I won't go into all that here. But that was by far the lowest I've ever been, the most helpless, and to have fought my way back to health and mental wellness from the point of not being able to sleep, eat or even stand up, it's something I will always be proud of.
** Hear the track mentioned above in the lyric video below, written by ARUNA **
---
Excited to learn more about this multi-talented individual?  We are too. Keep the needle on the record for more later this week as we explore more of ARUNA's take on the industry!
Here at EDM Identity, we like to provide our audience with a variety of looks at the individuals that make up the electronic dance music community.  From ID Spotlights to In-Depth Interviews, we strive to weave the stories of the community we love to be a part of.  In keeping with this tradition, we are providing The Chronicles.
There's no doubt they have a broad story to tell, so we break it down into three focused areas for your consumption — The Person – a look back into who they are and what they did that got them moving, The Industry – a look at what they are up to today and what they are diving into throughtout the industry, and The Future – a gaze into the crystal ball of where they are headed and what they see on the horizon.
---
Connect with ARUNA on Social Media:
Website | Facebook | Twitter | Instagram | SoundCloud | YouTube