Panorama NYC returns the weekend of July 28th, and the excitement is so real I could burst!
---
In the music industry, it is well known in the green rooms and artist lounges to never fan out. If you see musical idols of yours, play it cool, and remember that they are people too. I personally have had to be told that multiple times, but sometimes you just cannot help it. This year's Panorama Festival in New York City has me fanning out!
Panorama returns with an insane lineup, which is arguably one of the best in 2017. The lineup features performances from Nine Inch Nails, Frank Ocean, Tame Impala, A Tribe Called Quest, alt-J, Solange, Justice, Nick Murphy, MGMT and many more.
The location coupled with this very well-rounded, broad spectrum lineup has me geeking out in anticipation. So, here is a list of my top five artists to see at Panorama 2017 and what they have been up to musically.
Bearlosophy's Top Picks at Panorama 2017
---
Alt-J
Facebook | Twitter | SoundCloud
This trio from England are one of my favorite bands, and their appearance is hands down the reason I will be attending Panorama. Their sound can not be categorized, their music videos are visionary masterpieces, and their whole vibe is one big stimulation to my mind and body.
I had the pleasure of seeing them on their last tour through Florida and I was nothing short of impressed. They have a curious history. Their songwriting covers a multitide of topics spanning from California pool parties to reporters of war crimes who lost their lives.
Just this month, Alt-J released their third album Relaxer, which I bought on release day and have had on my record player ever since. Be there for their set Saturday at Panorama!
---

Honey-Dijon
Facebook | Twitter | SoundCloud
Chi-Town brings us another epic musician and she's a hell of a lot humbler than Kanye. Ladies and gentlemen, my second choice for Panorama Festival is the beautiful and equally talented Honey Dijon.
Do I adore this woman because her name includes one of the favorite treats of a Bear: honey? It helps, but this woman is so insanely talented when it comes to the electronic community. Her blend of disco, soul, and R&B has been blowing my mind since I saw her SXSW set from Mixmag that was trending on Facebook.
Honey Dijon will be a featured artist of The Point, which I am so hyped about! Her set at The Point promises to be one of the highlights of Panorama.
---

Cashmere Cat
Facebook | Twitter | SoundCloud
Cashmere Cat is a favorite amongst my friend group in Florida. A dear friend of mine has seen him 10 times and he claims each time has been as magical yet unique as the next. The common consensus is he is all about the intimate vibe.
One of the personal highlights he told me about was his very first time at Bardo in Miami when Cashmere played a remix to Miguel's "Do You." On his latest album he featured some pretty epic names like The Weeknd and MO, who is also performing at Panorama. Can you say live song performance?
---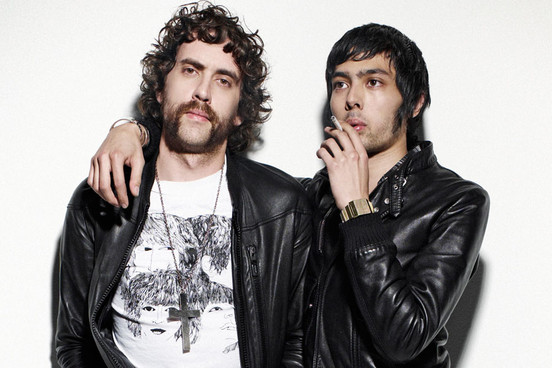 Justice
Facebook | Twitter | SoundCloud
The French Duo Gaspard Augé and Xavier de Rosnay, better known as Justice, have been pioneers within the electronic world since 2007. They are everything you have come to love about the old school European electronic scene. I saw Justice along with our Editor-in-Chief at this year's Ultra Music Festival, after which I remember him saying "And let me just say, oh my god, Justice was hands down one of the best performances of the weekend."
Justice has been nominated and won Grammy's. They are truly a treat for any electronic music lover. I am very much looking forward to what they will bring to the Concrete Jungle.
---

Glass Animals 
Facebook | Twitter | SoundCloud
Of course, I had to finish this article off with the band who helped inspire my own "ooey-gooey vibe." Glass Animals has quickly become a favorite on the music festival circuit. They played two nights at Bonnaroo, and I myself have seen them multiple times, loving every set. Their twangy, psychedelic, gooey lyrics paint really fun pictures within one's mind.
---
Connect with Panorama NYC on Social Media: