Insomniac confirms EDC Orlando 2017 will return to Florida for its seventh year.
---
Now that you've witnessed the beauty of the Gaia kineticFIELD stage for EDC Las Vegas 2017 this year, some of you might be thinking about EDC Orlando. Insomniac Events has confirmed that the event will be returning to Tinker Field on Friday, November 10 and Saturday, November 11. Tickets go on sale starting Thursday, July 13th at Noon ET!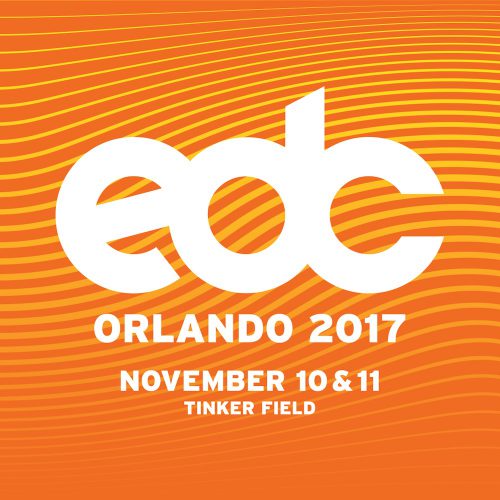 We're expecting more stunning performances from some of our favorite artists. EDC Orlando added a few upgrades to the festival last year and we're hoping to see more of those, as well. Last year, Dreamstate Presents artists played on the neonGARDEN stage. With EDC New York canceled in 2017, EDC Orlando will be the only EDC happening on the East Coast. Since this could increase the chances of a sold-out show, do yourself a favor and don't wait on purchasing tickets.
Last year's edition sold out on Saturday, which was a first for the festival. The weekend featured a diverse lineup with Above & Beyond, Hardwell, Jauz, Yellow Claw, and more. 2016's edition of EDC Orlando even featured a zip line! Attendees had a range of stages to enjoy including kineticFIELD, circuitGROUNDS, and neonGARDEN. Carnival rides were also on offer.
Thinking about going VIP? Last year's VIP attendees received free coconuts, lockers, and various VIP-only activities such as the kandi station, signature cocktails, and special VIP decks for the neonGARDEN and kineticFIELD. Stay tuned for more reports from your EDMIdentity team on lineup information and more!
Though EDC Las Vegas has ended, there is no harm in planning out your next Insomniac adventure. Make EDC Orlando 2017 another incredible chapter in your book of festival memories.
Curious about the event and want to learn more? Read about Jessica's 2016 experience or check out our 2016 Livesets post.
Take a look at Insomniac's Official EDC Orlando Video Announcement to get hyped:
---
Connect with EDC Orlando on Social Media:
Website | Facebook | Twitter | Instagram
Featured Photo Credit: Insomniac Events