From circuitGROUNDS to quantumVALLEY, trance has always had a special place at Electric Daisy Carnival
---
Over the years, Electric Daisy Carnival Las Vegas has played home to almost every genre of dance music. Of all the sounds that have graced the EDC Las Vegas stages, there is one that has taken us on quite the exhilarating and momentous rollercoaster ride: trance. Though there have been many ups and downs, as the winds of popularity and demand are continuously changing, trance has been rebirthed from the ashes to take its rightful place, staking its claim as one of the most sought after genres at one of the biggest dance events on the planet.
Is trance dead? If we take a look at its history over the years at the Las Vegas Motor Speedway, I can firmly tell you that that trance isn't going anywhere. In fact, it is now bigger than it has ever been before!
---
Let's look back on the major trance milestones at EDC Las Vegas
In 2011, EDC Las Vegas hosted artists such as Cosmic Gate, Above & Beyond, Paul Oakenfold, John O'Callaghan, Markus Schulz, Simon Patterson, Sean Tyas, Ferry Corsten, and ATB. They took trance fans on a journey of ethereal beats solidifying the genre as one that simply refused to die. Reminding the dance universe that trance was a genre unlike any other, these DJs took listeners on a true musical journey of melodic beats and emotion filled rhythms. It was in these moments that a movement would be sparked in the souls of many as 2011 was the first year EDC was hosted in Las Vegas.
Stream Ferry Corsten live at EDC Las Vegas 2011 on SoundCloud:
In 2012, history would be made as both A State Of Trance and Group Therapy would take over the circuitGROUNDS stage for a full weekend of pure unadulterated trance insanity. With the trance family representing in full force, the electricity in the air resounded louder at circuitGROUNDS than at any other stage that whole weekend.
A freak sandstorm put a hold in the festivities on night two except for a small art car in the middle of the speedway. Who stuck around to make sure that the music would live on? None other than Coldharbour King, Markus Schulz, who kept the music going with an impromptu performance that sparked life back into a disastrous situation.
Check out a clip of Markus Schulz igniting the trance vibes after a freak storm shut down EDC Las Vegas 2012: 
Suddenly the winds seemed to change as the 2013 lineup lacked a strong trance presence.
Although the trance greats like Bryan Kearney, ATB, Armin van Buuren, Markus Schulz, and Ferry Corsten were on the ticket, what was happening to our beloved trance scene at EDC Las Vegas? The trance family was left confused and disappointed to say the least. How could a genre that touches so deeply be ignored or forgotten? The mainstage sound was quickly changing into big room house and the lineup reflected this greatly.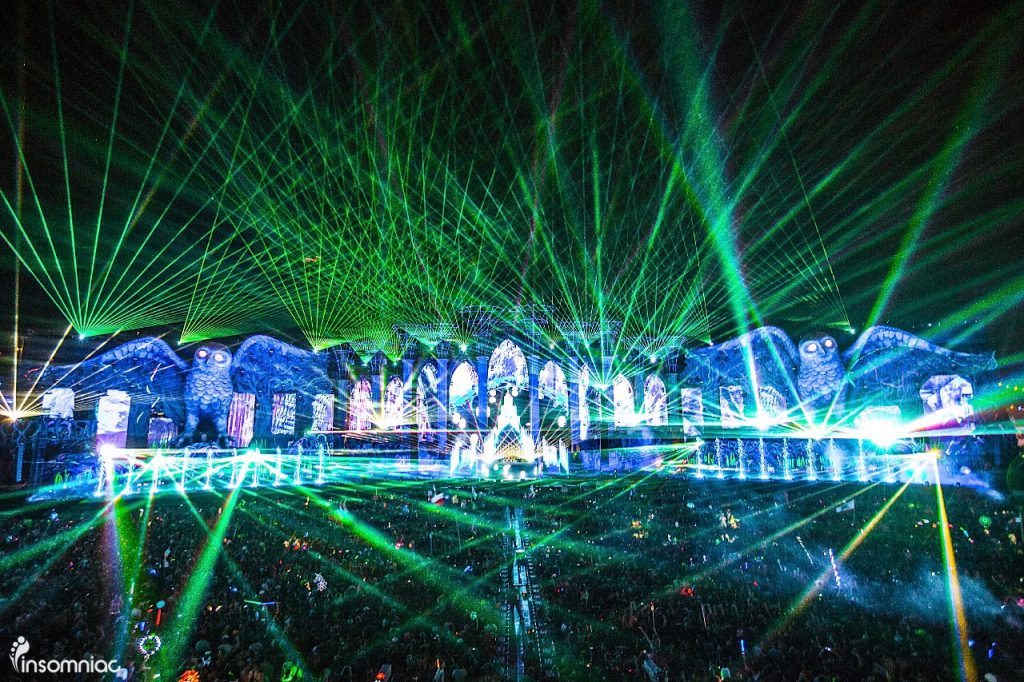 The following year, 2014, proved to be slightly better but still lacked the type of trance lineup from years before. Trance artists were experimenting with the mainstage sounds, such as Ferry Corsten and Markus Schulz partnering to form New World Punx. With passion in tow and a voice that would not be ignored, the trance family would come together to shout their disappointment with the lack of trance presence.
In true Pasquale Rotella fashion, he answered back letting headliners know that in 2015 trance would have a full day dedicated to some of the most celebrated names in trance. This would be the beginning of a beautiful resurgence of trance at EDC.
Stream Simon Patterson live at EDC Las Vegas 2014 on SoundCloud:
Shortly after EDC Las Vegas 2015, Pasquale Rotella would unveil his latest event project called Dreamstate.
Dreamstate was announced as a 2-day trance extravaganza that would take place at the NOS Events Center in San Bernardino, California on Thanksgiving Day weekend. Since the announcement of the Dreamstate event, the trance presence at EDC Las Vegas would forever be changed as 2016 played host to a brand new circuitGROUNDS design. Dreamstate took over the massive 360 entity for one wild celebration on day three, which marked a beautiful uprising for the trance genre.
With Ben Nicky kicking off the trance extravaganza, Sunday would be the night that the trance family would come together as one. People came together linking their spirits together to celebrate a genre that gloriously beat out all of the odds that once seemed to be on its last heartbeat.
Stream Gaia at EDC Las Vegas 2016 on SoundCloud:
This year Pasquale announced Dreamstate would expand even further for Electric Daisy Carnival Las Vegas. The biggest and best trance artists from all over the globe will take over the airwaves for three, yes THREE full days, at a brand new dedicated stage called quantumVALLEY hosted by Dreamstate! As history has shown us, we are continually blessed with bigger and better stages and lineups. With quantumVALLEY designed specifically for our beloved trance family, this will be the year that trance will be properly represented at Electric Daisy Carnival.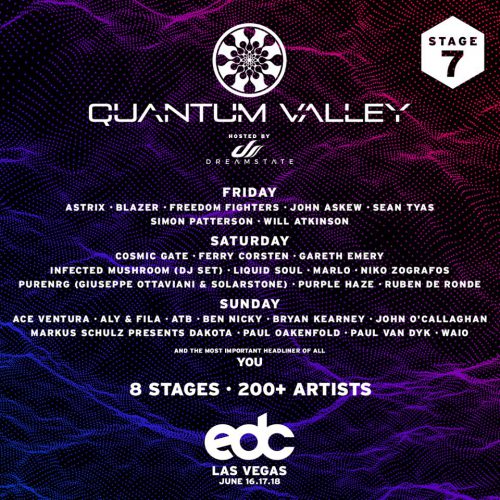 When we're coming up with new ideas and experiences, we draw inspiration from all different places including from within our amazing community. Our newest stage at EDC Las Vegas this year exists because of the energy, passion and love many of you have for the trance sound and culture. After a late night of planning and perfecting, the team and I are finally ready to officially debut our newest addition to the EDCLV family of stages: quantumVALLEY. A few of you spotted some designs last week on my Insta but I wanted to make it official. Dreamstate will be hosting all 3 nights Under the Electric Sky.

– Pasquale Rotella
EDC Las Vegas 2017 is just days away and I hope to see you at quantunVALLEY to celebrate trance in all of its glory this year. Check out my top five trance must-sees for EDC Las Vegas 2017 right here!
---
Follow Electric Daisy Carnival on social media:
Website | Facebook | Twitter | Instagram | Facebook Event Page