Welcome to The Landing, EDM Identity's weekly post highlighting fresh tracks you may have missed!
---
Since the introduction of streaming sites like SoundCloud, YouTube, and Spotify, as well as release mediums like Bandcamp available for artists to release on, new music is hitting us faster than ever. The abundance of releases can almost be overwhelming, as the tools for production and releasing music are easily accessible for anyone around the world. We know that it is a difficult task to keep up with every release from every artist, so we're here to assist you with some gems that "land" in our inboxes. In every edition of The Landing, we intend to highlight some tracks that you may have missed, or perhaps shine a light on new music for you to fall in love with.
This week's edition of The Landing features fresh tracks from Timelock, High Jacked, Felix Jaehn, Ghastly, Plastik Funk, Sagan, Alexander Lewis, Night Drive, and more!
The Landing || May 14 – 20, 2017
---

Timelock and High Jacked Drop a New Full-On Banger
Timelock – Facebook | Twitter | SoundCloud || High Jacked – Facebook | SoundCloud
Israeli Timelock and Melbourne-based High Jacked have teamed up for another of their signature high energy Psy-Trance tracks.  It reminds me of a Blastoyz track that took the scene by storm last season, and it's a bit of a breath of fresh air in a scene dominated by Progressive acts.  I wouldn't be surprised if we hear this at the next Dreamstate, or if Seven Lions throws it into one of his festival sets in the future. Illuminati is available now on Beatport through Blue Tunes records.
---

 Sagan and Plastik Funk team up on "Got No Love"
Plastik Funk – Facebook | Twitter | SoundCloud || Sagan –  Facebook | Twitter | SoundCloud 
Plastik Funk met Sagan at a festival in Ukraine last year, and they've finally brought their mutual love of house music together to bring us a new collab track.  The two have a knack for feel-good music meant to get people dancing and having a good time, and that's exactly what Got No Love does.  With soulful vocals and a compelling, bouncy hook, this track is brimming with summertime energy.  Out Now on Armada Deep, you'll be dancing to this one very soon.
---

GHASTLY collabs with Matthew Koma to make a melodic banger!
GHASTLY – Facebook | Twitter | SoundCloud || Matthew Koma –  Facebook | Twitter | SoundCloud ||
My interest immediately peaked when I saw Matthew Koma's name on a GHASTLY track. Mathew Koma has provided the vocals to some of my favorite songs like RAC's "Cheap Sunglasses", Showtek's "Cannonball", and Flux Pavilion's "Emotional".  The first time I listened to the "We Might Fall" I had mixed feelings but it grows on me each time I listen to it. Seeing it live recently also gave me a new appreciation for the track. Koma's vocals drive the song and are the perfect complement to GHASTLY'S more feely, but still bass heavy beat. It has been on repeat whole last week.
---

Felix Jaehn collabs with Alex Aiono and Hight on "Hot2Touch"
Felix Jaehn – Facebook | Twitter | SoundCloud || Alex Aiono –  Facebook | Twitter | SoundCloud || Hight –  Facebook | Twitter | SoundCloud
The 23-year-old German DJ/producer burst onto the electronic music scene with his remix of Omi's "Cheerleader". The track now has over a billion collective streams on YouTube. In an interview we did with Felix in January he mentioned that one of his big influences was Bruno Mars and "Hot2Touch" definitely has a lot of Bruno elements. That's why I like it so much. The electronic music scene is full of so many talented young producers and Felix, Alex, and Hight are taking it to the next level.
---

Alexander Lewis takes Chargé to a whole new level with his Trombone Flip
Alexander Lewis – Facebook | Twitter | SoundCloud
I couldn't contain my excitement when I saw that Alexander Lewis had dropped another one of his Trombone Flips. I've been obsessed with his flip of Mr. Carmack's "Pay For What" for forever now–anytime someone drops it in a trap set the crowd always goes wild. His newest take on Chargé will prove to be just as much of a banger in my opinion. He takes the beat from Kaaris' rap track and completely reinvents it with the trombone. Boombox Cartel also has a popular remix of Chargé, but I think Alexander Lewis takes the cake on this one. There's something about the trombone that makes trap songs go that much harder! I would love to hear this one live–Alexander Lewis is known to play his trombone live during his sets.
---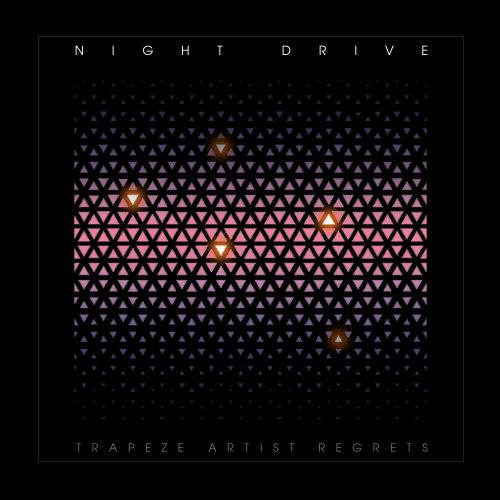 Night Drive releases retro tune "Trapeze Artist Regrets".
Night Drive – Facebook | Twitter | SoundCloud
"Trapeze Artist Regrets" brings an 80s synth style to the modern era, invoking the feelings that legendary acts like Depeche Mode have brought over the years with their music. This sci-fi inspired synth wave tune is sure to transport you back to a different era of dance music, and really is making its mark on the scene. While not your regular electro house or "EDM" inspired music, this tune shows off a unique side of dance music that has been in resurgence as of late. Stay tuned for this duo's upcoming album and get ready for the retro wave revolution!