Felix Jaehn Talks Touring, Germany, His Music, & More!
---
When I saw that Felix Jaehn was playing a show at Bang Bang in San Diego I knew I wanted to chat with 22-year-old who has risen to the top of the charts lately. Last year was a huge year for this young artist as he headlined his first solo live tour and released a plethora of new tracks including his collaboration with RHODES. He first gained international recognition with his remix of OMI's "Cheerleader" which reached #1 on iTunes in 55 countries. Since then he has released a massive breakout single in "Ain't Nobody" with Jasmine Thompson which showcases his diversity in production.
Generating over a billion streams on Spotify and YouTube combined, the future looks bright for this rising star. Since becoming a respected sensation in Europe Felix is on a mission to bring his music to the rest of the world. Having achieved such large milestones early in his career I cannot wait to see what Felix will accomplish next. That's why I was so excited that I had the opportunity to talk to him about his music, career, future, and more!
---
Welcome to San Diego! What are you looking forward to most about this tour?
I am really excited for everything. It's always great to be in the US and Canada as well. This is only the second show of the year, I only did one gig in Croatia, so this is kind of the kickoff of 2017 for me. As you said, I am going to a lot of great cities and places. I'm going to spend a few days in New York which I am looking forward to because I will get to see my team and make plans for the upcoming year with all my releases. After the tour, I will also be in LA for a week so I will get to meet people, singers, and songwriters.
Besides the tour, show, and the music and everything…To be honest, I am probably most excited for the chicken tenders in San Francisco. I was there in June for a show and they were the best chicken tenders I've ever had. So, I've planned to eat them for 6 months!
Speaking of tours, you recently headlined your first solo live tour in your home country of Germany. What was the experience like showcasing your music in cities all over the country?
This tour was really amazing because it was my very first live tour. It as a bit of a different concept. Right now we are doing a club tour, but this tour was live so I was also playing the drums and marimba. We also had some musicians and singers on stage and I designed the whole stage set up. We had our own custom-made table and DJ booth and light concepts and everything. We actually traveled with 25 people on this tour so we had a big bus and it was a really great vibe. Completely different to a DJ tour and I really enjoyed that. I am planning on bringing that live concept to Europe and the world helpfully very soon.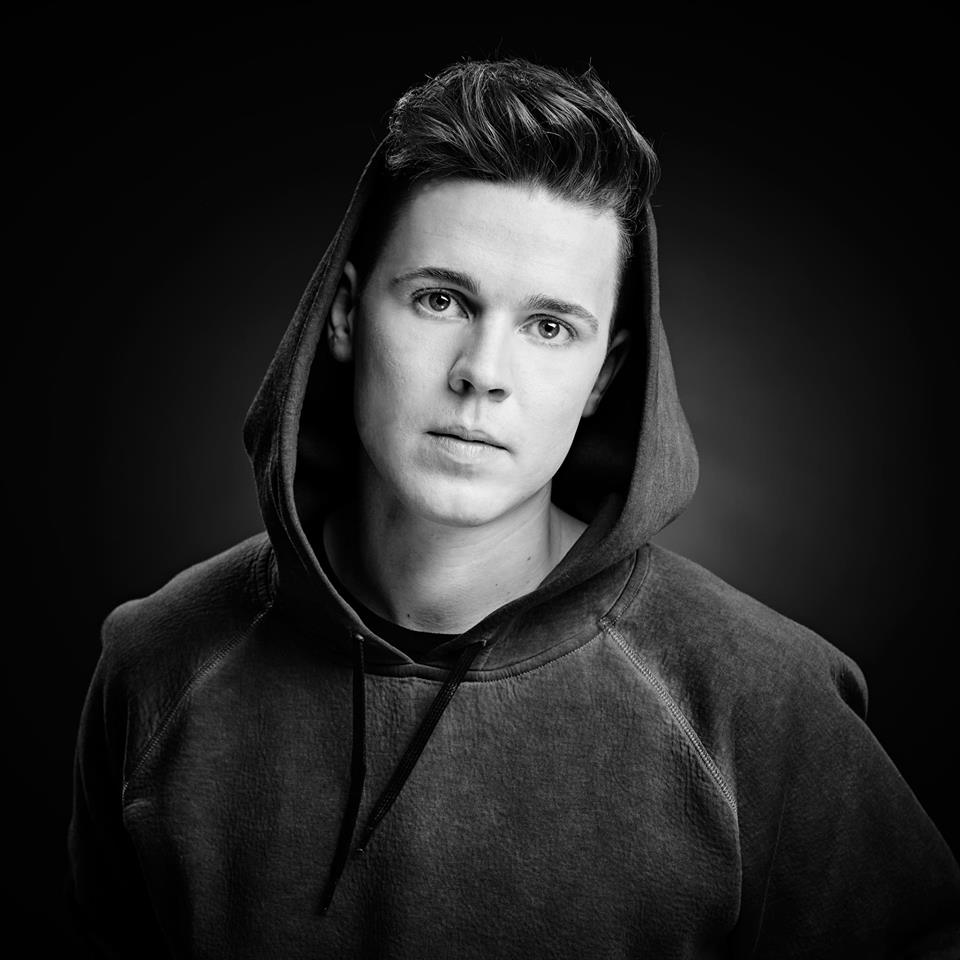 What would you say is the biggest difference in preparation for a live tour and DJ tour?
Well, preparation on the live tour was a whole other level because we had to build the stage design and travel by bus and transport everyone and the stage from city to city to city. On this tour, I just travel with my USB sticks and headphones and the clubs already have the stage and technology.
From a creative point of view, the main difference is that on a DJ set I play my own songs, but I also play a lot of records from other people and DJs and tracks I just love at the moment that I feel fit the night. It's more about choosing the right tracks at the right time; whereas on the live tour I had my track list pretty much mapped out and I was only playing my own repertoire. So, it was more like a concert and the main thing was how to play and interpret the songs live with the singers and musicians on stage. So it's a bit of a different thing, but I love and want to continue doing both.
Between the release of your self-titled EP and your collaboration with RHODES, "Your Soul (Holding On)", you can hear your sound adapting and changing. Is there a specific direction you feel you are heading or specific sound you prefer making?
To be honest I try not to think about that. It's just what happens at the studio because my music is constantly changing. I think every release is a bit different. I've done different tempos, I have a record called "Cut The Cord" at 140 BPM which is completely different compared to my other tracks, and I have some tracks that are kind of funky and then I have slower tracks which are more future bass or melodic tropical stuff as well. I do want to make some more energetic club songs to include in my DJ sets too. Also, because I am so young and with "Ain't Nobody" and "Cheerleader" out of nowhere becoming massive hits, I don't want to be stuck in one specific style. The production at the end of the day can always vary as long as you have a good song with good melodies and vocals.
How does the music scene differ in Germany from North America?
I guess over here hip-hop and rap are just a lot bigger than it is in Europe. In Europe radio is literally ruled by house music at the moment so I think you have records there that reach a different group of people. That's the main difference if you look at the big picture. The scene is also different because a headline show in Paris is at like 3 or 4 AM or you have the techno clubs in Berlin that don't close for three days.
If you could collaborate with some artists, past or present, who would it be?
Bruno Mars is a big influence for me right now. I really think he's an amazing artist and his current EP has been on repeat for me. The Weeknd is great, but there are some young and upcoming artists I'd like to collaborate with like Olly from Years and Years and Alex Aiono who is just getting huge on social media. There are countless artists I would collaborate with. One day I hope to make songs with all of them! Even though that might be impossible.
Who are some artists you are listening to now?
It's really mixed actually, but some artists on my Spotify playlist are ALMA. She does the vocals for "Bonfire" and has other great songs. Some other artists on there are Julia Michaels, DJ Fresch and Diplo, Mura Masa, Dillon Francis, and The Chainsmokers new song.
Producing huge tracks and headlining your own tour are major accomplishments for a 22-year-old. What advice do you have for other young artists out there?
In general, in terms of pursuing your dreams, no matter what it is: music, art, dancing, or you want to be an actor, whatever your passion is you just need to believe in yourself and go for that. Try as hard as you possibly can, but also being smart about it. For music, for myself, I wrote and created music and just focused on that. You need to use the tools the modern world has to offer like the internet. From the beginning, you don't really need a big team or money. You just need to use the internet and start-up a SoundCloud, Facebook, Instagram. Upload your music, have a nice little logo, take some photos with friends so you have press shots, and then just put your music out there. Write to blogs, and try to get your music shared. That's pretty much what I did and from that eventually the record companies will approach you once you develop a fan base online.
Who are some artists that have influenced you or your production?
In the beginning, when I first started DJing, Avicii was one of the main influences because I really loved his music and his approach to melodies. Right now, I am a big fan of Calvin Harris because he is a great songwriter. My music isn't just about the club world and big bass lines it's really about good songs and that's always going to be in my focus.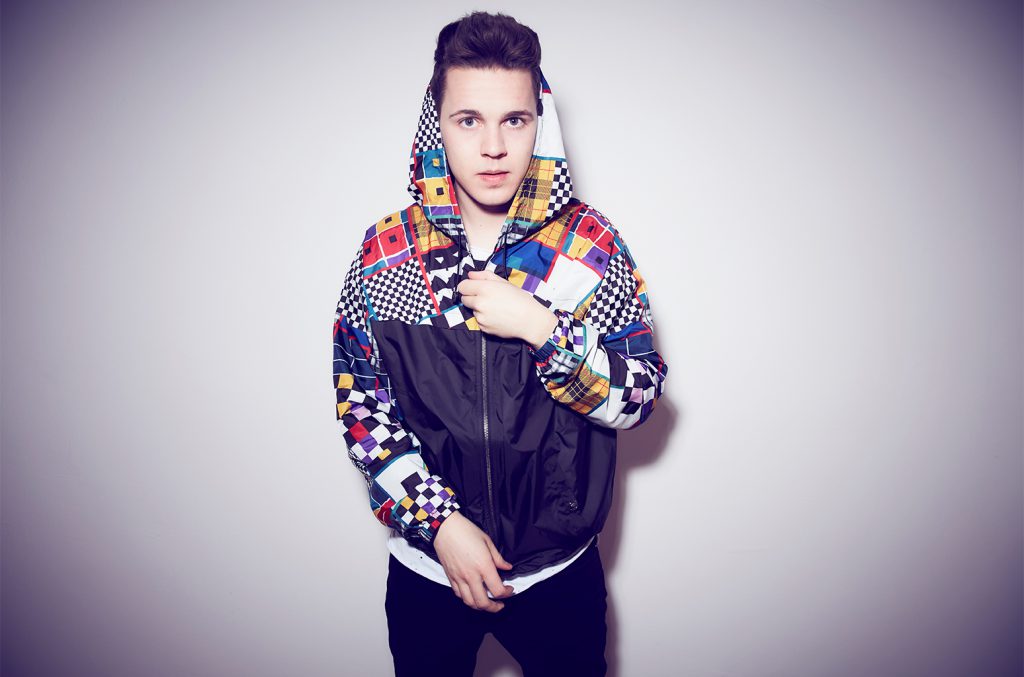 What's your favorite food or snack to eat while on the road?
I try to eat healthy-ish when I am on tour so I won't have a big burger just before a show or something. I try to drink a lot of water and be in good shape otherwise it's too tiring, but Kurena. It's kind of a nutrition bar or something from Austria. I'm not sure exactly what's in it, but everything that's good for you!
What's next for you in 2017? Collaborations, Albums, Festivals?
Yea, I am finishing my album right now. It's actually my very first album and I am really excited for it! Before the album, we will probably release one or two more singles and a lot of touring as always. We are doing South Africa in February for Ultra Music Festival. It's a massive lineup so it's going to be amazing!
---
Connect with Felix Jaehn on Social Media:
Website | Facebook | Twitter | Soundcloud | Instagram