Trap music will be absolutely crushing it at EDC Las Vegas 2017–don't miss out on these top-notch artists!
---
As we move through genre spotlights to prepare for EDC Las Vegas 2017, it's time to take a deeper look into one of the crazier (and most fun) genres that will be present at EDC–Trap. While many artists nowadays will throw some trap drops into their sets, it's time to look at the O.G. trap artists who do it best. Producing quality trap music is no easy task, but these five artists have done it. From NGHTMRE to Alison Wonderland to GTA, each of these artists has continuously impressed me both when it comes to production and live sets.
On top of creating fun music to rage to, these artists have shown their prowess to create truly beautiful and meaningful pieces of music. The trap genre is one of my favorites because you get to let loose with the crazy drops and then pull back and appreciate some beautiful vocals and melodies. Some of the best of the best will be at EDC Las Vegas this year! Incredibly, these trap artists will be playing across the stages, everywhere from Basspod to Kinetic Field to Cosmic Meadow to Circuit Grounds. This spread shows the exciting place that the genre is at right now! Don't miss your chance to check out these amazing sets from my top trap picks below!
---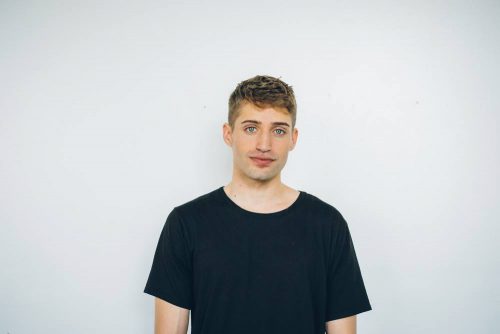 Herobust 
Facebook | Twitter | Soundcloud
I'm going to kick things off with a relatively newer artist who has been absolutely killing it in the trap music scene. Herobust, also known as Hayden Kramer, has recently broken into the scene in the past two years, but in those two years, he has worked incredibly hard to make his way to the top. His two EPs, "The Vertebreaker" and "I'm Aloud" contain filthy bangers that have been played out by some of the biggest players in the game, including the likes of Skrillex, Bassnectar, and Flosstradamus. His tracks "Bottle Swervice," "Skurt Reynolds," and "Dirty Work" are some of my absolute favorite trap songs. Aside from his originals, he cleverly coins his remixes "BUSTED By Herobust," some of which include his feel-good take on D.R.A.M.'s "Broccoli" and his unreal remix of "Lose Ya Love" by Kill the Noise.
Herobust is making his debut at EDC Las Vegas this year, and what better place to do it than at the Basspod stage. I've only gotten the chance to see Herobust on one occasion, but let me tell you this guy goes hard! His mixing skills are insane, and he puts together sets of some of the hottest trap, bass, and dubstep. Unlike some trap sets, he strays away from just playing banger after banger, creating a set that really does take you on a journey. And, he's headbanging with you the entire time. If there is any heavy trap set to see at EDC, Herobust takes the cake. EDC Las Vegas is about to get BUSTED!
---
Alison Wonderland
Facebook | Twitter | Soundcloud
If you haven't heard of Alison Wonderland, it's time for you to go directly to her Soundcloud and start listening. She is a MUST-see at EDC Las Vegas, and you have two chances to catch her! She'll be playing one solo set at the Cosmic Meadow stage, and another highly anticipated B2B set with Diplo and JAUZ at Kinetic Field. I first discovered Alison two years ago, when going through the lineup before EDC 2015 and listening to the music of artists I'd never heard of before. The trappy style of her drops and beautiful vocals throughout her tracks immediately caught my attention, so I made up my mind that I had to see her that year. I still remember dragging my friends out the door to make it to her "early" (for EDC that is) set at 9 pm, and then watching their faces in awe as she absolutely killed it on stage! Her passion up there is infectious; you'd be hard-pressed to find a DJ with more intensity and fervor on stage than Alison Wonderland. She rages up on stage with the crowd, all while singing and mixing throughout her sets.
Alison Wonderland is a great artist to see if you're new to the trap scene–you'll find less heavy trap and more hip-hop inspired beats and future bass infused sounds in her sets. She'll go hard for the hard-heads, but I think that anyone on the dance music spectrum will absolutely love it her sets. Her tracks "I Want U," "Games," and "U Don't Know" off of her "Run" album have been some of my favorites for ages, and she's continuously released quality singles since then, such as her newest track "Messiah." One of the best things about Alison Wonderland is her dedication to making music that means something to her and to her fans. At her shows, she begs you to take her lyrics to heart, and know that you're not alone in any struggle. That, top of the truly amazing music, makes her sets into a really special experience. I for one will 100 percent be at both of her sets!
---
 
Valentino Khan 
Facebook | Twitter | SoundCloud
I think all of us would recognize Valentino Khan's hit track, "Deep Down Low," arguably the most-played track of EDC Las Vegas 2016. While we all might know him for this banger, many might not realize the quality of his other music and the insanity of his live sets. Valentino Khan has created some of the craziest trap singles in the scene, including his collaboration with Skrillex, "Slam Dunk," and his remix of "YALA" with Bro Safari. He's also worked with Flosstradamus, GTA, reaching all realms of the trap music scene. I was able to catch a few minutes of his set last year at EDC Las Vegas, closing out the Cosmic Meadow stage on the last day. Despite the fact that it was 5 in the morning after three days of EDC, he had the crowd going wild! If you're looking for a high-energy trap set that will keep you raging for an entire hour and a half, Valentino Khan has got you covered. This year you'll be able to catch him at Basspod, which I think will be the perfect place for him to showcase his newest tunes. Get ready to headbang at Valentino Khan–I'm betting that his set will be one of the wildest at EDC Las Vegas 2017!
---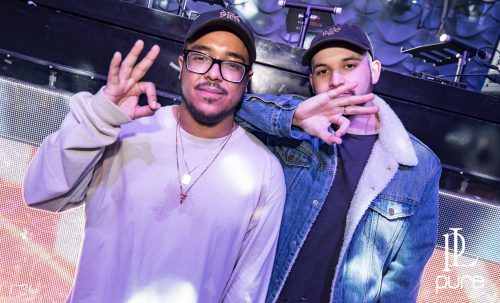 GTA
Facebook | Twitter | SoundCloud
GTA may boast of their "dead to genres" style, but they absolutely kill it when it comes to Trap music in particular. The duo out of South Texas has been producing together since 2010 and has collaborated on tracks with Diplo, Martin Solveig, and Wax Motif since then. While GTA may claim to champion all genres of dance music, the times I have seen them live they played incredible heavy trap sets, which is why I included them in this genre category. Their set at HARD Summer 2015 was one of the most insane sets and crowds I've ever experienced; the mosh pits were never ending! Their latest album, "Good Times Ahead" is one of my top favorite albums of the year–I'm so excited to see how they integrate tracks like "Little Bit of This (ft. Vince Staples)" and "Contract (ft. Iamsu!)" into their set at EDC Las Vegas. With a slot on the main stage, Kinetic Field, GTA's set will not be one to miss! Whichever direction they go in, they will definitely be playing some of the best trap music in the game. Their remix of Destructo's "Party Up (ft. YG)" has been one of my favorite songs to throw on at a pregame for years–it'll definitely get you pumped for GTA's set this year at EDCLV!
---

NGHTMRE 
Facebook | Twitter | SoundCloud
Last but certainly not least, we have none other than NGHTMRE! The 26-year old DJ has been a favorite of mine for a while now and might be my most-anticipated trap artist to see at EDCLV 2017. I was so excited to hear that he'd be playing Circuit Grounds this year, one of the largest stages at EDC. This will be his third year playing EDCLV, but the first time playing Circuit Grounds, a stage reserved for some of the biggest names in dance music. NGHTMRE fully deserves the title; he's been putting on incredible show after show across the world, all the while putting out fire originals and remixes. It's proven unlikely for any of his tracks to hit under a million plays on Soundcloud, which demonstrates his producing prowess. In my opinion, he's become a forerunner in the trap music scene, leading the way with new sounds and production techniques.
Tracks like "Street," "Burn Out," and his remix of "Dum Dee Dum" are staples in trap sets across the board, consistently making the crowd go wild. While he never disappoints with a heavy bass drop, NGHTMRE weaves in beautiful melodies into each of his songs, showing that he does much more than creating festival bangers. Songs like "GUD VIBRATIONS" and "Limelight ft. R O Z E S (NGHTMRE Remix)" are feel good tracks that I've listened to hundreds of times, and they bring all the good vibes when he drops them in his sets. I can't even count how many times my roommates and I have jumped around to "GUD VIBRATIONS"–it truly is one of the happiest songs out there. If NGHTMRE alone isn't enough to get excited for, he almost always brings out his best friends, Slander, at festivals, which always proves for an insane B2B. Can't wait to see NGHTMRE take the big stage this year at EDC! 
---
Connect With EDC Las Vegas On Social Media:
Website | Facebook | Twitter | Instagram 
Featured Photo Credit: Insomniac