Klingande has become a champion of uplifting, melodic productions that are refreshing and smile worthy!
---
Cédric Steinmyller, better known as Klingande, has been on the forefront of Tropical House since its creation and explosion over the last couple of years. Although a French-born producer, he admires the Swedish language for it's "song-like" quality and even chose a Swedish word meaning "chiming" as his stage name. His career began in 2012 as a duo and slowly started to grow with their releases of Punga and Jubel in 2013. By 2014 Klingande became a solo act and he really started to create his own sound and style for his production. His music is uplifting and reflexively brings a smile to my face. I'm so glad he took some time to talk with us. Read what he had to say below.
Check out Klingande – Somewhere New feat. M-22:
---
Who are your influences as an artist, and what led to your admiration of the Swedish language?
First my influences in electronic music where Avicii, Axwell, Eric Prydz, all these Swedish acts who were exploding a few years ago. They attracted me to electronic music, DJing and then production. It's later in my years in London than I discovered more different music and expand really my music culture. When I came back and had to pick a name, naturally I checked Swedish words, as a tribute to these big artists who led me to this.
You're known as one of the creators of the tropical house/melodic house movement. How does it feel to lead a movement, and are there any pressures on you to keep your sound the same over time?
That's the real question. Of course, I was at the beginning of a movement and I know that my songs inspired a lot of other artists in this genre. We were a few at the beginning with Bakermat and Klangkarrussel. Then Kygo exploded, Robin Schulz and many more. It's really tough for me to make and release music because there is my style, and what Klingande is, what people expect from Klingande. But there is also what I like to do, and new trends, new possibilities. I'm trying to mix everything and find my path among all of this. That's what I'm doing now, working with different people in different studios, and we will see where it brings me.
The vocalists on your tracks are very complimentary to your style. Where do you find the right vocalists for your tracks?
It's like a crusade [laughs] no sometimes it's really easy, you are in the studio working on something with the right singer, sometimes people send me songs and say "hey that's for you" and in all the songs I get, I have some crush. I work on it and sometimes the magic happens. I don't have any special technique to find songs, just keep my ears open mostly and work with my team to listen to a lot of songs.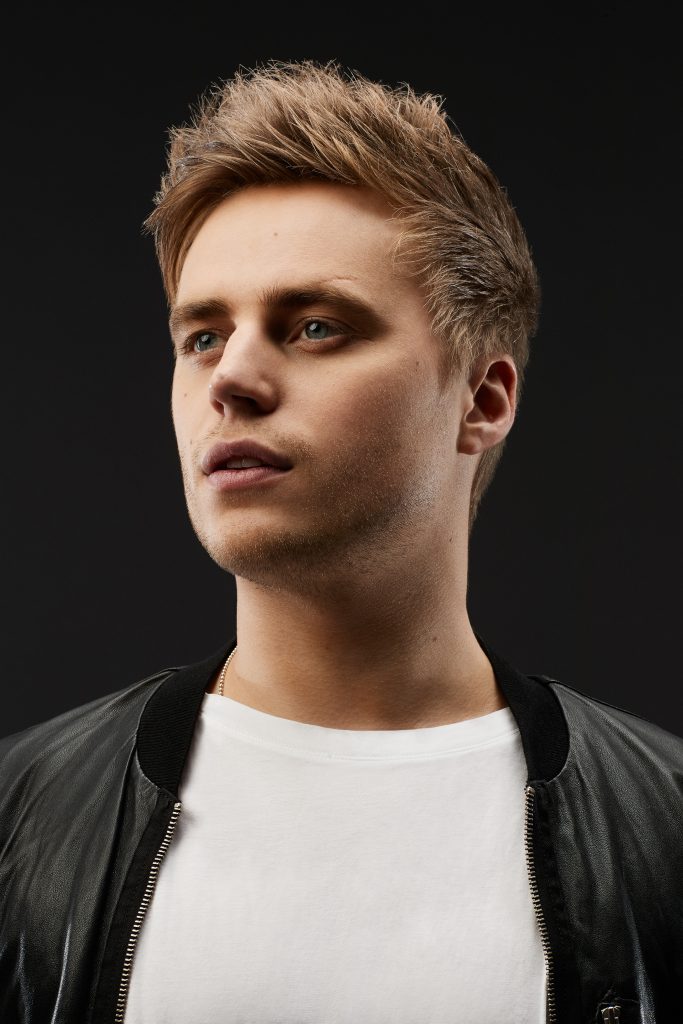 Where has been the most memorable show that you've played since you began your career?
At the beginning this question was easy but after 4 years on tour, it becomes more and more difficult! There was a lot of magical shows, I love to communicate and share energy with big crowds, like at Lollapalooza in Berlin last year, or when I opened for Avicii in Germany 2 years ago. The most memorable are when the energy is really high and feel good. But in the end, I love all the shows, as long as we have fun and people enjoy it.
You've played quite a bit with other artists who use live instruments too like Bakermat. Do you plan on ever having a full on live tour with artists who incorporate instruments into their releases?
Why not, there is Bakermat, now Sam Feldt is doing it, we could have a lot of fun touring together! But on my side I'm trying to surprise every year, we incorporated progressively the Violin in the show and now he is touring all the time with me in 2017. If I can have more instruments on tour with me first, for an album tour or something like that, that would be a great achievement.
During Miami Music Week you hosted a party at the Delano Beach Club. How did that show go and can we expect more shows like this in the future?
This one was amazing, I can't thank enough all people who worked on this, my team at Unity Group, the team at Delano, my agent at Paradigm. This was for the second year sold out again, people were crazy, we had a beautiful line up with some of the coolest artists on the road at the moment. I really enjoyed it and cherish this memory. I definitely want to do it again next year in Miami for a 3rd edition, and yes I'd love to make it in some other cities. We have 2 playgrounds scheduled in Boston and New York on June 30 and July 1st, and 3 playgrounds in France in July. With people like Saint Wknd, Fabich, Addal, and more to be announced.
Are there any collaborations with other artists on the horizon?
Yes, we are working on a collab with Gorgon City, that's really fresh and I hope something huge will come out of this!
What can fans expect from Klingande this year?
I'm focused on my music and my shows, and once I have the right song to release it will be out. I have nothing planned, this year I just want to follow my guts, and I will release some new music I'll be proud of.
---
Connect with Klingande on Social Media:
Website | Facebook | Twitter | Instagram | SoundCloud