Welcome to The Landing, EDM Identity's weekly post highlighting fresh tracks you may have missed!
---
Since the introduction of streaming sites like SoundCloud, YouTube, and Spotify, as well as release mediums like Bandcamp available for artists to release on, new music is hitting us faster than ever. The abundance of releases can almost be overwhelming, as the tools for production and releasing music are easily accessible for anyone around the world. We know that it is a difficult task to keep up with every release from every artist, so we're here to assist you with some gems that "land" in our inboxes. In every edition of The Landing, we intend to highlight some tracks that you may have missed, or perhaps shine a light on new music for you to fall in love with.
This week's edition of The Landing features fresh tracks from BUKU, Tommy Trash, DENM, HWLS, ALOK, K?D, ATICA, JOYRYDE, Sebastian Ingrosso, and more!
The Landing || May 7 – 13, 2017
---

The Hit-Making Trio Have Joined Forces Once Again!
Alok – Facebook | Twitter | SoundCloud || Bruno Martini –  Facebook | Twitter | SoundCloud || Zeeba –  Facebook | Twitter | SoundCloud
Hot off the success of last year's collaboration, "Hear Me Now", Alok, Bruno Martini and Zeeba have teamed up once again! The latest track, "Never Let Me Go" has a feel good mellow vibe paired with a catchy hook, rich guitar chords and the signature whistling found in their tracks. "Never Let Me Go" has already proven to be a fan favorite and will surely be one of this years' go-to summer tracks. Starting May 19, fans of Alok should be should keep their eyes out for the Brasilian talents' worldwide tour!
Purchase Alok, Bruno Martini and Zeeba – "Never Let Me Go" right here!
---

HWLS finally dropped his highly anticipated EP!
HWLS – Facebook | Twitter | SoundCloud
After months of anticipation, HWLS has finally dropped his 5-track EP, "EP02." The HWLS projects initially consisted of Justin Elwin (formerly known as Kit-Pop) teamed up with Ta-Ku but is now Elwin's solo project. In 2014 the then duo dropped their first EP and fans have waited to hear more! EP02 consists of 5 tracks, Alpha through Epsilon, and display's Elwin's penchant for heavy synths, snares, and percussions. Of all the tracks, Epsilon is my favorite and is a perfect synthesis of HWLS's sounds and a wraps a perfect bow around this incredibly cohesive body of work.
Stream HWLS – "EP02" right here!
---

K?d drops his latest single "Lose Myself"!
K?d – Facebook | Twitter | SoundCloud || Phil Good –  Facebook | Twitter | SoundCloud
The 19-year-old wonder kid, K?d, has been creeping onto people's radar since his first track release. His recent collaboration with REZZ, "Fourth Impact", has received an overwhelming amount of support and rightfully so. It's refreshing to see such young talent bring their own unique sound and energy into the scene. K?d's most recent track, "Lose Myself", will have you forgetting all about Alesso's 2013 track with a similar title. The track begins with a Porter-esque beat accompanied by Phil Good's soft vocals and transitions into a hard-hitting spacey drop. Its synthy build ups transport you to another world and will have you bobbing your head singing the catchy lyrics.
---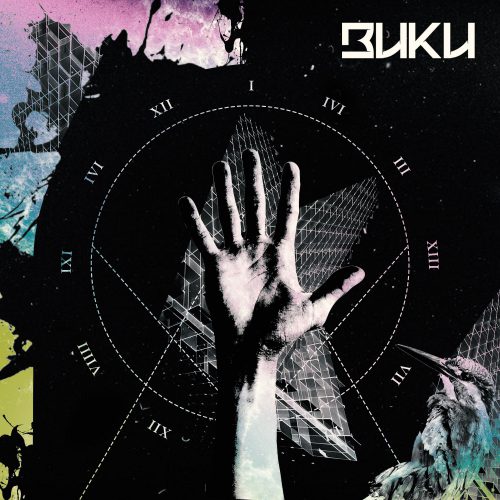 BUKU releases fresh track "Comic Boy" with a unique story.
BUKU – Facebook | Twitter | SoundCloud
You probably already know BUKU based off his sick beats and epic sets that have infected the airwaves as of last. Coming off a successful start to the year, he was recently asked by a young fan to produce a track for him. Showing his softer side in a world full of heavy beats and massive drops, he took to the kid's request and made the most out of it. Stream "Comic Boy" below and see what this track is all about!
"This kid brought me so much joy when he reached out. His love for music seemed so pure, and I felt it was reminiscent of me," says Buku of the letter he received, which was accompanied by a hand drawn comic featuring the producer. "I had the opportunity to light up someone's life, so I felt compelled to honor this young man's wishes."
---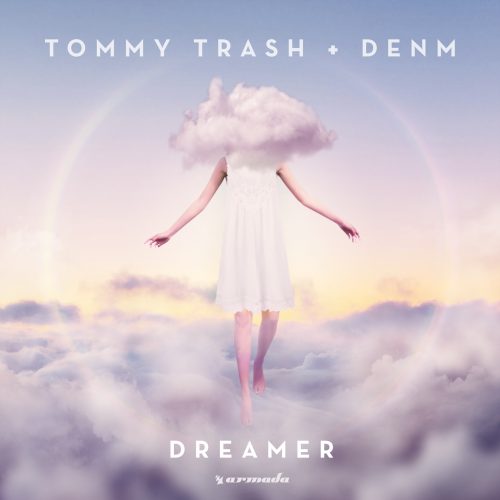 Tommy Trash and DENM team up on fresh tune "Dreamer"!
Tommy Trash – Facebook | Twitter | SoundCloud
Released this week via Armada Music, Tommy Trash and DENM have come together on a track of epic proportions. Known for his massive tunes of the years, Tommy Trash has become a standard in the house music scene. Working with rising star DENM on the track "Dreamer", the track is a return to Armada Music and we couldn't be more excited to hear it! Stream it below and tell us why you're a dreamer in the comments!
Download the track from a variety of sources here!
---

Ingrosso and Salvatore Ganacci "Ride It" with Bunji Garlin
Ingrosso – Facebook | Twitter | SoundCloud || Salvatore Ganacci – Facebook | Twitter | SoundCloud
Released this week on Refune Music, Sebastian Ingrosso and Salvatore Ganacci bring you "Ride It", a unique tune from the music maestros. With vocals from Bunji Garlin, this track is both infectious and dancey, bringing a cool new sound to listeners around the world. Mixing elements of Big Room House with Grime, it's definitely a great tune to get your hyped for the weekend and ready to go out on the town!
---
JOYRYDE directs video for hit tune "New Breed"!
JOYRYDE – Facebook | Twitter | SoundCloud
As one of our favorite tunes off the hit compilation EP, HOWSLA, we were excited to hear that JOYRYDE has released a music video to accompany the track. Hopping in the director's chair instead of the usual production studio, JOYRYDE did a good portion of the legwork on this production. Writing, editing, and directing the video for "New Breed" allowed him to have full creative control, and it definitely made its mark on fans already! Watch it below and let us know what you think about the video in the comments.
---

ATICA releases two track EP on In / Rotation
ATICA – Facebook | Twitter | SoundCloud
Insomniac Records' newest imprint, In / Rotation, has already begun its domination of the electronic music scene, and they clearly aren't slowing down. This week they dropped a solid two track EP from ATICA, who is sure to make some serious waves this year. Featuring tracks "Like U" and "Speed Up" they both bring a different vibe to them. A mixture of melodic vocals and majestic synths, "Like U" is a soothing future bass track, while "Speed Up" brings a bassline-heavy funk house rhythm. Be on the lookout for ATICA at upcoming events this year and make sure to stay tuned for more quality releases!