Welcome to The Landing, EDM Identity's weekly post highlighting fresh tracks you may have missed!
---
Since the introduction of streaming sites like SoundCloud, YouTube, and Spotify, as well as release mediums like Bandcamp available for artists to release on, new music is hitting us faster than ever. The abundance of releases can almost be overwhelming, as the tools for production and releasing music are easily accessible for anyone around the world. We know that it is a difficult task to keep up with every release from every artist, so we're here to assist you with some gems that "land" in our inboxes. In every edition of The Landing, we intend to highlight some tracks that you may have missed, or perhaps shine a light on new music for you to fall in love with.
This week's edition of The Landing features fresh tracks from TheGround, Gaiser, Dirty Rush & Gregor Es, Eli & Fur, Showtek, Wildfire, and Felix Cartal!
The Landing || March 26 – April 01, 2017
---

Raise Your Glass on this EP for proper depth in House music from TheGround.
TheGround – Facebook | Twitter | SoundCloud
When Florian Kruse embarked on something new, he chose to team up with Hendrik Burkhard, and together they created TheGround.  Blending Deep and Tech House, the duo released the debut EP titled "Raise your Glass."  Aside from the title track, it features two remixes – one by David Morales, and the other by Coyu & Bastian Bux.  The title track effortlessly blends the darkness of Tech House into a haunting ode to the lost time of Summer. Arpeggios really capture the ear and pull you in while the vocals have a simple pureness that often feels lost in today's music.  David Morales "Red Zone" drops much of the brooding mood for a traditional House feel, while Coyu & Bastian Bux bring straight Tech House fire with vocals right at the start, a proper Techno groove with a touch of Acid in the bass line, and well-produced tension.  In fact, the Coyu & Bastian Bux remix has already charted on Beatport.  On the flip, and rounding out the EP is "Ghost Of Berlin."  A tech House tune poised for cool tracklisting over the next few months, I feel it is really the diamond in the rough.
Grab a copy of the EP on Beatport and other digital outlets now!
---

Bounce hard to Rock Thiz!
Dirty Rush & Gregor Es – Facebook | Twitter | SoundCloud
Skink, home of tunes signed by Showtek, brings a club romper with "Rock Thiz" by Dirty Rush & Gregor Es.  The duo has a particular style of party rocking House, designed for the bass to bump solidly off the walls of the nightclub or the car.  Driving stabs and a loud bass line gives way to a furious break, focused on stabbing energy and four-to-the-floor fills.  The middle section of the track though evolves into a two-step affair with rapping – a surprise mood switch.  The energy comes back on the post-break drop, and the track maintains to its closure.  It may not be the most amazingly produced track, but it is the perfect energy for the Miami festival season swing.

---

Getting deep in the mix with Eli & Fur
Eli & Fur– Facebook | Twitter | SoundCloud
Anjunadeep continues its trip into the depths of Progressive and Tech sounds, this time teaming up with London duo Eli & Fur.  The pair of female producers bring two new tracks to the table in "Chlo" and "Wendy Legs."  "Chlo" offers a deep sound tinged with the stylistic know-how of Eric Prydz, but with the ethereal flair of soft female vocals mixed with long pads.  The break offers stunning moods mixed with dependable bass.  On the flip, "Wendy Legs" offers the same depth with a bit more Tech House flair.  The bass line is much meaner, and the melody is more present.  The break presents itself soft and steady, and the back half is strikingly haunting for an electronic piece.  Groovy, and smooth for the journey.
---

Techno returns to minus in the form of Gaiser
Gasier – Facebook || SoundCloud
Gasier returns to minus, Richie Hawtin's ever-present Techno label, for a single, while his upcoming album looms on the horizon.  On the A-side, we have the original mix of "On The Way."  House-styled cymbals ride a moving bass line with a haunting lead.  Heavily distorted and filtered vocals further give the listener a haunt – making the skies feel a bit darker despite the springtime sun.  On the flip is an offering from the legendary Dubfire.  His remix takes out a lot of groove for segmentation and space.  The reverb is very apparent, and will likely strike a chord in rooms with booming sound.  All in all, it's a solid segment for what's to come on the album.

---

Showtek & Brooks Drop Dance Floor Euphoria
Showtek – Facebook | Twitter | SoundCloud || Brooks –  Facebook | Twitter | SoundCloud
Designed in collaboration with Brooks and American singer-songwriter Natalie Major, "On Our Own" was released today, March 31, on Skink with an incredible music video to celebrate its release. "On Our Own" is packed full of sing-along lyrics on top of a beat that ushers all who listen right onto the dance floor. This track is set to be one of the biggest treasures on artist setlists all over the planet as festival season kicks into full gear. Check out what Showtek & Brooks had to say about this massive dance floor mood setter:
"With our new song, "On Our Own," we took the approach that everyone should  and can be a strong and confident individual no matter what. This is obviously a strong message given the current political landscape we are living in. Also, it really harkens back to the fabric of dance music."

– Showtek

"This track means a lot to me. I've always respected Showtek a lot and I'm extremely proud that we're releasing a collab now! We've been working on it for the last couple of months and made so many different versions of it. When we found the perfect vocal, we immediately knew that this was going to be the final one. After some more days in the studio together and testing it live, 'On Our Own' was done!"

– Brooks
---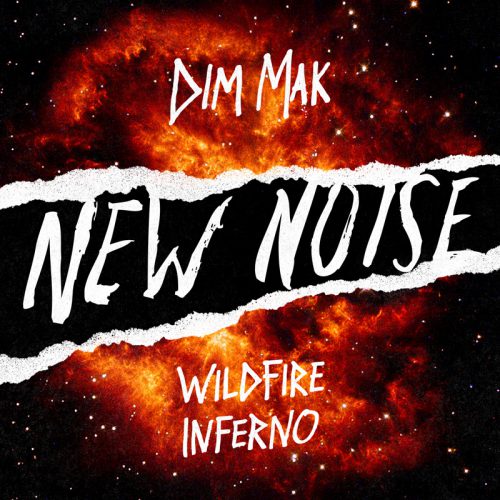 Bass Maestro Wildfire lights the torch on his New Noise debut, "Inferno"
Wildfire – Facebook | Twitter | Soundcloud
New Noise is Dim Mak's new music discovery imprint that focuses on cutting edge sounds not limiting itself to just one genre. Launched back in 2010, New Noise got its start as a compilation series highlighting fresh faces handpicked by Steve Aoki and crew. Calgary's own Wildfire certainly fit the script as the perfect artist to complement this game-changing new label and with a track like "Inferno", he is paving the way for all those who follow. Using insane vocal chops and fierce synths, Wildfire creates a trap heavy hitter. "Inferno" is saturated in swag and just one listen will inspire you to get down and dirty to a beat that grabs with force, not letting go for even a minute. "Inferno" has already seen support from Steve Aoki and MORTEN, the latter of whom included the single in his Dim Mak Miami 2017 mix.
---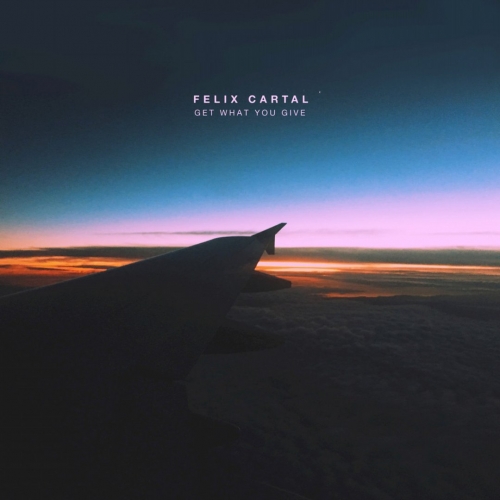 Felix Cartel reminds us that "You Get What You Give"
Felix Cartel – Facebook | Twitter | SoundCloud
Acclaimed Canadian producer Felix Cartal brings his forward-thinking and innovative sound to Enhanced for the first time in the stylish, feel-good hit "Get What You Give". The track is a fresh rework of the 1998 hit by New Radicals and is clearly a song with a message. "Don't let go, you got the music in you", "Don't give up, you got a reason to live" are just a couple example of lyrics from this masterful piece of work. You just can't help but feel great listening to this tune!  Boasting a slew of standout productions alongside the likes of Kaskade, countless international tour dates, and the knack to release productions that earn the nod of the dance music elite all over the planet, Felix Cartal is a name that will forever remain synonymous with some of the greatest music to ever hit the airwaves. Delivering an infectious reboot, "Get What You Give" showcases the Vancouver native's polished, sophisticated sound.
"This song has been important to me ever since I heard it. It's one of those songs that feels familiar the first time you hear it, the soundtrack to your life that you didn't know you were missing. At first, I was tentative to put my own take on it, do you really touch a classic? But I kept thinking about this song nearly 20 years after it came out and… I had to try. The lyrics actually seem more relevant as I get older, almost a 90's take on The Beatles; "and in the end, the love you take, is equal to the love you make." If I can showcase how important they were to me in a new format to the next generation then I'll feel like it was worth it."

– Felix Cartel
Download or purchase your copy of Felix Cartel – "Get What You Give" by clicking here!