Get to know Brooklyn-based duo Love N Lerrone in this week's Artist Spotlight!
---
Hailing from Brooklyn, New York, electronic duo Love N Lerrone is ready to take on the world with their funky, groovy beats to the world of 2017. Their reputation in the New York House Music scene has grown since their debut and their distinct sound has caught the ear of tastemakers around the United States.
Recently they dropped tracks "U Don't Care" and "Babae", both of which are set to get dancefloors moving throughout this Spring. Seeing that they were heading to SXSW, and immediately falling in love with their vibe, we knew we had to catch up with this duo and chat with them about their music!
Stream EDMID Guest Mix 058 || Love N Lerrone on Mixcloud:
---
Thanks for taking the time to speak with EDM Identity, fellas. How did this Brooklyn-based duo become Love N Lerrone? 
We only met a few years ago and instantly realized we shared a lot of the same music taste, especially dance music. I think we were both unconsciously secretly looking for a counterpart to complement the other's creative-ism. Started DJing together and was just totally natural progression to start making music together.
What artists or genres influenced your funky, groovy sound?
We both are huge fans of 80's boogie and there was one song specifically that we both were like "Yo let's make tunes together". 😉 It was "Sweet Heat" by Chocolate Milk. If that song didn't exist there may not be any Love n Lerrone! More generally though we both come from more vastly different, and the same, musical backgrounds. Hardcore, New Wave, Hip-Hop and of course lots of House. I think the glue that everything has is that it needs to be funky in some capacity or sense of the word, even the hardcore!.
You two recently released "Babae" on SoundCloud, what has the reception been like on dancefloors when you two drop the track?
People seem to get low (and high).
In your own words, what defines a "Babae"?
A Babae is a strong woman that you hold close to your heart that is your babe and your bae. The future is female.
Your remix of Le Youth's "If You're Leaving" was fantastic, how did you decide to remix that tune?
Thank you! Todd (Lerrone) has been home boys with Wes (Le Youth) for a long time actually. When this project started becoming reality he played us the song before it was released and it was like HOLY SHIT we gotta remix this!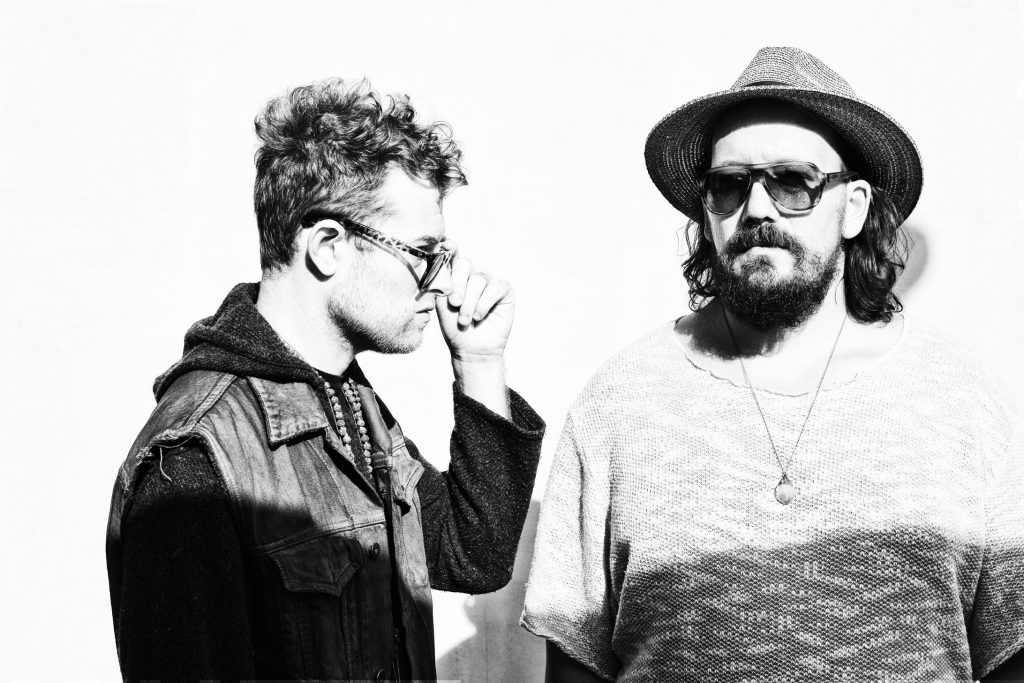 Can anyone really call 1-999-GET-DEEP to book you two?
Only in certain time zones
Did you two make it SXSW to perform at FSG and Shiner's Saloon? What is the story behind the canceled tickets?
We did make it to SXSW but was very delayed. As we got to the airport in NY they canceled 25,000 flights because of an incoming blizzard and couldn't get us on any planes for days! There was zero we could do about it. We even contemplated driving down but we still would have missed the FSG show hahaha. Made it in time for Shiners tho, and did some other secret (shhh!) parties there. Still got to shoot up to Houston too!
What's the music scene like in Brooklyn right now and how does it compare to other places you've played or visited?
There is an extremely vibrant music scene in Brooklyn right now. No shortage of inspiration at almost all times. Sometimes it's a problem because it's easy to get nothing done and just float around the streets. Because of the cultural density of NYC with everyone being so on top of each other, it's really hard to step to this place in that department (at least in the US).
Where can we catch Love N Lerrone in 2017? Any cool shows or events you can give us the 411 on?
Well, right now we always have an event happening somewhere in NYC about every two weeks or so. Tour this summer, that's all we can divulge at this moment ;)!
Finally, what are your favorite toppings on a slice of pizza?
None. When the perfect slice is right you don't need anything to impede the flavors. Also, you better fold that shit. 😉
---
Follow Love N Lerrone on Social Media:
Facebook | Twitter | Instagram | SoundCloud | YouTube