Ultra Music Festival is almost here, and we cannot wait to check out some epic sets over the weekend!
---
Have you been constantly checking your app and setting up who you plan on seeing at Ultra Music Festival this year? Looking at the lineup and just simply wondering, "who should I not miss this year?" Well, you're in luck as I've compiled a list of top picks that you should definitely not be sleeping on this year at Ultra Miami. Of course, I am super stoked on these artists as well, so you'll definitely find me dancing away alongside you throughout these sets. Read on for my top picks at Ultra this year, and let us know who you're interested in seeing in the comments!
Click HERE for some suggestions as to what you should bring with you to Ultra Music Festival!
Want to get in the know with the essential information for UMF? Click HERE!
Grant's Top Picks at Ultra Music Festival 2017
---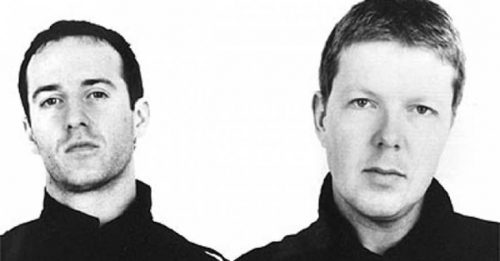 Sasha & John Digweed
Sasha – Facebook | Twitter | SoundCloud
John Digweed –  Facebook | Twitter | SoundCloud
My oh my am I excited for this set, seriously, I am. Sasha and John Digweed are two legends in the electronic music scene and I've never had the pleasure of seeing them play together on stage. They recently did play side by side down at EDC Mexico, but unfortunately I was not in attendance south of the border. If you want true progressive house this is going to be the set for you. There is just something special about this duo who have played together for nearly 25 years now, and while they may be heading up the RESISTANCE Worldwide lineup it will be great to catch them in Miami first.
Check out this Sasha & John Digweed set from Twilo, New York from all the way back in 1999:
---

Boombox Cartel
Facebook | Twitter | SoundCloud
Boombox Cartel is one of my favorite acts I've stumbled upon, and I absolutely love their sound! There honestly isn't that much "bass music" on this lineup, and I think that this duo really stands out from the rest of these acts quite nicely. More than likely you've heard their tracks "Supernatural" and "B2U" played out in plenty of sets even outside of the realm of trap and dubstep, as both were seriously infectious tunes. Be prepared for an epic time when they play, as they'll be bringing those West Coast vibes with them to Miami this year!
Stream Boombox Cartel & QUIX – Supernatural (feat. Anjulie) on SoundCloud:
---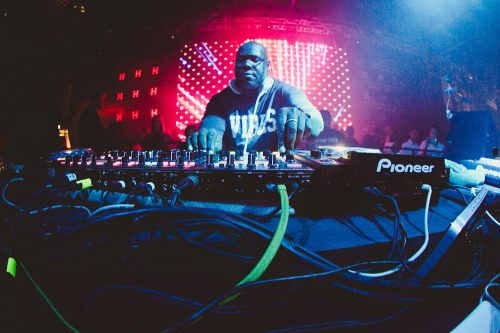 Carl Cox
Facebook | Twitter | SoundCloud
Let's talk about Carl Cox for a second because this is clearly an end of an era and something you shouldn't be missing out on. As you may have known from the news all over this year, legendary artist Carl Cox has hung up the headphones on his residency at Space in Ibiza, has announced the end of Global Radio, and is clearly looking forward to some new ventures. Named as the ambassador for the highly popular RESISTANCE brand, the Carl Cox and Friends Megastructure which boasts of being one of the largest stages at UMF, is now part of the brand too. Go see him play, because he is a true artist that will get you dancing throughout his entire set!
Stream Carl Cox at The BPM Festival 2017 on YouTube:
---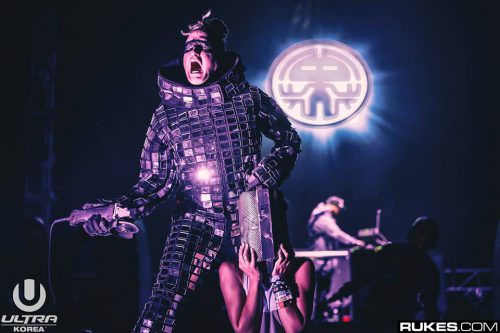 Rabbit In The Moon
Facebook | Twitter | SoundCloud
Rabbit In The Moon is a duo that has been hiatus until recently, and I am glad that they have returned to the stage once again. The combination of David Christophere and Bunny is one of the greatest live acts that you could experience, and they will definitely be pulling out all the stops in Miami! Having played incredible sets at Insomniac's EDC Orlando and Countdown events, they have proven that not only do fans want epic sets but also stunning performances too. It's safe to say that this will be one of the most interesting sets you'll see all weekend, as Insomniac's Director of Imagination is going to be backed by some epic beats!
Check out our featured interview with Rabbit In The Moon HERE!
Stream Rabbit In The Moon – Let's Dance 2017 on SoundCloud:
---

The Prodigy
Facebook | Twitter | SoundCloud
There is just absolutely no way you can discuss the rave scene without, at some point, bringing up The Prodigy. True pioneers of the rave movement, this group is legendary and definitely not one to miss at Ultra Miami this year. Blending live elements into their sets seamlessly, it kills me that I haven't had the pleasure of checking out their set until now. The Prodigy was really one of my first introductions to the electronic music scene, and tracks like "Smack My Bitch Up", "Fire Starter", and of course the massive "Voodoo People" really kicked things off for me. Tack on some later tunes like "Warrior's Dance" and "Omen" and there is just so much quality music that it is impossible to ignore them. Catch them on the Live Stage, you won't be disappointed!
Watch the official music video for The Prodigy – Voodoo People on YouTube:
---
Connect with Ultra Music Festival on Social Media:
Website | Twitter | Facebook | YouTube | Instagram
Featured Photo Credit: Ultra Music Festival