Heading to Ultra Music Festival next weekend? Not sure what to bring? Check out these five essential items to make your weekend better!
---
In the lead up to events, attendees always seem to ask in communities and on event pages what they should bring with them to a festival to help their experience be a better one. The list of approved items can vary from event to event, festival to festival, and sometimes things that you think you can bring in are actually banned. We checked out the list of approved items to make sure that these were all approved for Ultra Music Festival, so don't fret! Most of the items below are actually fairly universal and approved to be brought into festivals all over the globe, so bookmark this list for later to use in the future!
EDM Identity's 5 Essential Items To Bring To Ultra Music Festival 2017
---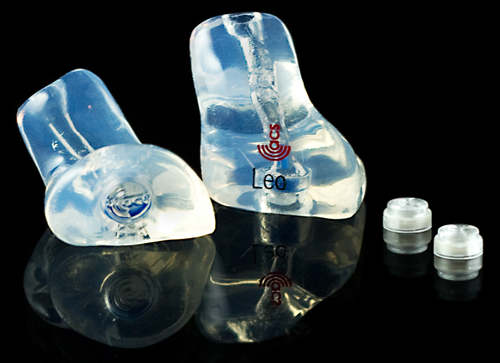 Earplugs
This is THE NUMBER ONE most important thing to have during ALL of festival season. A pair of these, and an extra too, should be in your festival fanny pack, bag, or pockets. While you may not want to spring for high-end ones from a company like ACS Custom, in the very least you can spend around ~$12 to grab a pair or two of Etymotics. You NEED to protect your hearing, and in the very least if you forget to bring them the medical booth at the festival should have a pair of foam ones for you as well.
Seriously, though, if you plan on attending multiple festivals this season go to ACS Custom and order yourselves a pair of custom molded earplugs. Not only are they more comfortable than the rest, but will give you the best protection possible! We recommend the ACS Custom Pro 17's, check out their models and styles HERE!
Check out our post about Earplugs, including a deeper review of some listed about HERE!
---
Sunscreen & Chapstick
These are both a must, because there is absolutely nothing worse than getting a sunburn and having that make you uncomfortable all week or weekend! We're including chapstick in this as well, as chapstick or lip balm will usually have some form of SPF and you definitely need to protect those if you plan on puckering up at some point. For sunscreen specifically, make sure that you grab a liquid or spray on from a brand like Coppertone, Banana Boat, or Neutrogena, and check for an SPF that is close to 50. Why? Because that gives you more time before the inevitable reapplication. We suggest you rock the spray on, as it is far quicker in putting it on and much lighter to carry. Traditional lotion style sunscreens are just as good as the spray, if not better, so make sure you grab one type or the other to bring in with you!
---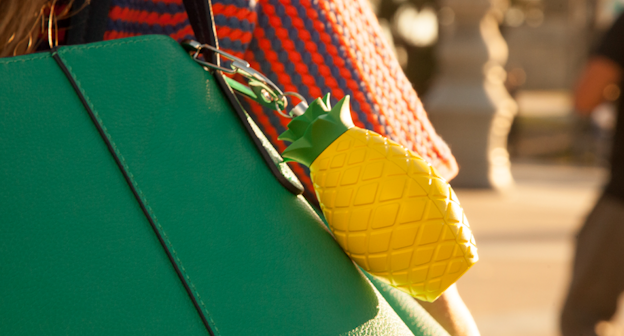 Portable Phone Charger
Part of the festival experience for many is getting lost in the music. While we don't necessarily need to charge our phones or GoPros all the time, its good to bring an external power source just in case you do. Nothing is as bad as having to leave a set to go sit at the charging station with your device as you get some juice. Because of this, we suggest grabbing the EC Technology 22,400mAH External Battery, the Anker Astro E7 for newer devices, or something comparable to keep your charge throughout the festival. These are a bit bulky, but will definitely give you the power you need. Other options include the more fashionable BUQU External Batteries! Smaller sized batteries give you less juice but are more convenient to travel with like the Anker Astro E1 5200mAh or Anker PowerCore 10000 would be great options too!
---
Sealed Pack Of Gum
Something that I personally hate when at an event is having a dry mouth or a lingering bad taste. Gum solves this problem by giving me something to chew on, a flavor when the water isn't exactly the best tasting, or if I just need to freshen my breath a bit. Really though, no one likes bad breath so it's a good idea to spend a few bucks on your favorite brand and bring some in with you. Not to mention that gum, mints, or other items you can share are great ways to converse with those around you and potentially make new friends!
---
A Bandana or Light Scarf
So while Ultra Music Festival may not be in a dust-ridden area like a desert or dry location, I highly recommend bringing some form of bandana or light scarf with you. Why? Because aside from the fact that no matter what there will be dust and dirt kicked into the air by attendees, it also can be used in a few different ways as well. I wear a shemagh style scarf because it is light, protects my shoulders, neck, and head from the sun, and doubles as something to sit down on if need be. Festivals can also get very hot, so being able to dunk the scarf in water and wrap it around my head or neck does a fantastic job at cooling me down while in a crowd!
---
Connect with Ultra Music Festival on Social Media:
Website | Twitter | Facebook | YouTube | Instagram
Featured Photo Credit: aLIVE Coverage