NONSENS releases their VIP version of "Serve it Up" with vocalist, Ericka Jane!
---
NONSENS continues their onslaught of new tracks for 2017 and released the second version of their increasingly popular song, "Serve It Up," with vocalist Ericka Jane. As if you didn't already love the original tune to begin with, the trio has dropped a fresh VIP to blow you away. This VIP version is HEAVY, in typical NONSENS style, and is filled with bass, weird distortion, and some of the most unique sounds currently hitting the bass scene today.
I personally love this version and prefer it to the original, but you have to listen to both and make a decision from there! It is clear that NONSENS is already heading towards some great things in 2017, so make sure to keep your ears on them throughout this season!
If you want more NONSENS, feel free to check out our exclusive interview + mix with them HERE.
Download the track for FREE by clicking HERE! You can also compare it to the original release of "Serve It Up" HERE!
Stream NONSENS – Serve It Up (VIP) (ft. Ericka Jane) on SoundCloud: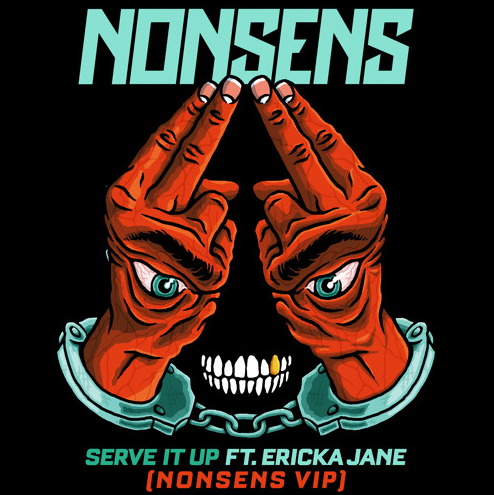 What are your thoughts on the two tracks? Which version of "Serve It Up" do you prefer? Let us know in the comments below!
---
About NONSENS:
There is nothing stronger than a bond between family and friends, and NONSENS is evident of the successes that come with that same bond through and through. Having been friends since childhood, the trio of Anton, Jens, and Rasmus have worked tirelessly since 2012 to make their mark on the scene. Hailing from the Danish island, Bornholm, they have taken their home country of Denmark by storm over the past few years. Producing both original tracks and remixes that have received massive support from the industry, their infectious party vibe makes sure that you have a great time at any show they are spinning.
---
Follow NONSENS on Social Media:
Facebook | Twitter | Instagram | SoundCloud | YouTube