Welcome to The Launch, EDM Identity's weekly playlist series made up of fresh tracks that we love.
---
Music connects each and every one of us, whether you are listening to trance, house, dubstep, or any other genre, we are all one with the beat. Exploring new genres and artists.is a crucial element to falling deeper in love with music and opening doors to new experiences in life. Every week we will be taking you on a journey of musical discovery, highlighting five new tracks that we are currently tuned into. This week's edition of The Launch is presented to you by…James Dutta.
The Launch || Volume 021:
---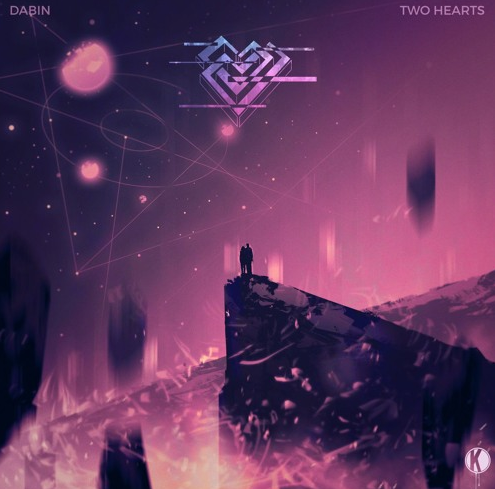 5. You & I (feat. Jenna Pemkowski) – Dabin
Dabin – Facebook | SoundCloud | Instagram | Twitter
I highly suggest lending your ear to Dabin. The young producer has created music for a few years now and has racked up an astounding amount of plays. His songs are crafted with emotion and are just done really well. His newest track combines the talents of vocalist Jenna Pemkowski with his own production resulting in something that hits you right in the feels. If you're in the mood for something to make you feel some type of way, this is the song for you!
---

4. Like That – WAVEDASH
WAVEDASH – Facebook | SoundCloud | Instagram | Twitter
There hasn't been a WAVEDASH song I haven't liked yet. This trio from Texas has done immensely well with just a small amount of songs. There song "Bang" released on OWSLA and has generated half a million plays. It's played in almost every festival set – yes, it's that big. Following that song is their newest track, "Like That," which I've already heard in a few sets. The song is massive – bringing the upbeat, bouncy WAVEDASH style to the table. Further, the song is incredibly bass-heavy and makes you want to go hard!
---

3. Feel Like This – Darren Styles & Gammer
Darren Styles – Facebook | SoundCloud | Twitter || Gammer – Facebook | SoundCloud | Instagram | Twitter
A friend of mine dragged me to see Darren Styles at this past Nocturnal Wonderland and ever since then, I've had a strong affinity for happy hardcore music. Thus, when I saw Darren Styles & Gammer finally drop this song, I instantly turned it on and was filled with bliss and well….happiness. The best part about happy hardcore music is how happy and upbeat it is – it's definitely one of those genres that instantly puts you in a good mood. This song does that and more. Both producers talents shine brightly on this one and it's incredibly catchy from the get-go. From there, the track picks up and turns into a fast, typical happy hardcore tempo. You're guaranteed to be in a great mood after listening to this track!
---

2. Jaguar (Luca Lush Lift) – What So Not
Luca Lush – Facebook | SoundCloud | Instagram | Twitter
This guy Luca Lush constantly finds new ways to surprise me as a listener. He's been on a consistent run of releasing remixes for the past few weeks and each one of them is astounding! This time he took apart What So Not's timeless track, Jaguar. Now, most of the time, I stick to the saying "if it's not broken, don't fix it," in terms of attempting to remix an already stellar track. However, this Luca Lush remix is entirely different. I wouldn't even say it's an entire remix, but it's more of a revamp. Luca Lush sticks with similar sounds from the original song but puts his own spin on the song. It's unique, bass-heavy and is something you HAVE to check out!
---

1. Move Mint – Herobust
Herobust – Facebook | SoundCloud | Instagram | Twitter
I'm a HUGE Herobust fan. Have been listening to him since he came out with his collaboration with Snails titled "Pump This." His last EP, I'm Aloud, was arguably one of the best EPs for bass music last year. Herobust's overall sound has pushed the boundaries of bass music and his general audience has grown immensely. Aside from his actual sound, the quality on all of his tracks is unrivaled. Each individual sound is so crisp and clear, it's like the equivalent of going from watching an HD TV to watching 4K. When I heard he was set to release a second EP, I was genuinely curious as to how he would top "I'm Aloud," and somehow he did. His second EP, Vetebreaker, dropped less than two weeks ago and the entire thing is actually better than "I'm Aloud." One of the standout tracks on this one is "Move Mint." It combines some vocal, Atlanta rap elements with the hard-hitting and genre-bending sound of Herobust. It's truly a song that leaves little, if anything, to be desired after listening to it.