Arriving at the event, I immediately noticed a change in the setup of the venue.
The venue setup for Global Dance Festival Arizona was very different that what we had experienced at BOO back in October. The warehouse was closed on our right and where the open green space had been was now the location of will call and the check-in line. We had arrived shortly after gates had opened. Security was thorough but moved quickly and we were inside in under 20 minutes. Once we walked past the entry lines the pathway went from grass to dirt and curved around into an old western town. Everything about this place seemed like it was straight out of an old western movie. There were signs that read Saloon and Steak House. All the buildings were made of wood and remnants of posts where you could tie up your horse were in front of each of them. Dust was starting to raise up as people continued to walk into the venue, so I was glad I had brought my bandana.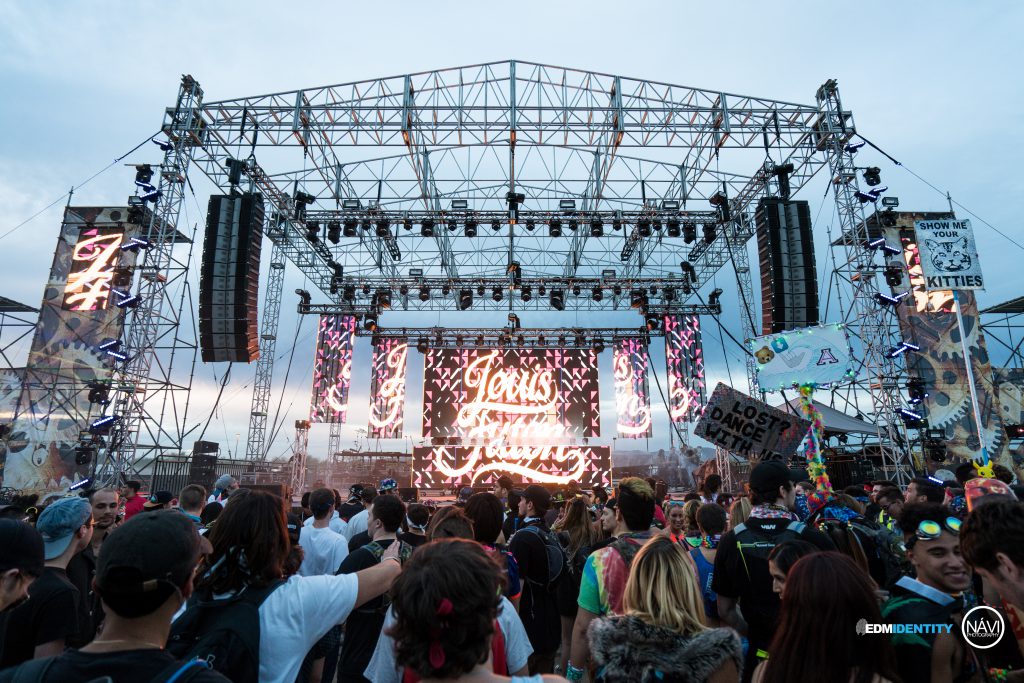 The vendors are always a great variety and the lines were never too long at Global Dance Festival Arizona.
We walked toward the main stage area, Bandit Canyon. A wooden bridge linked the stage area to the main town. As we walked to see Louis Futon we stopped by the water station where the Relentless Rangers were once again filling up people's water bottles. As we entered the main stage area we noticed the bulk of the food vendors. I made note of the wide selection to make sure I would return for something to eat later. There were alcohol booths all along the right side of the area accepting cash or card.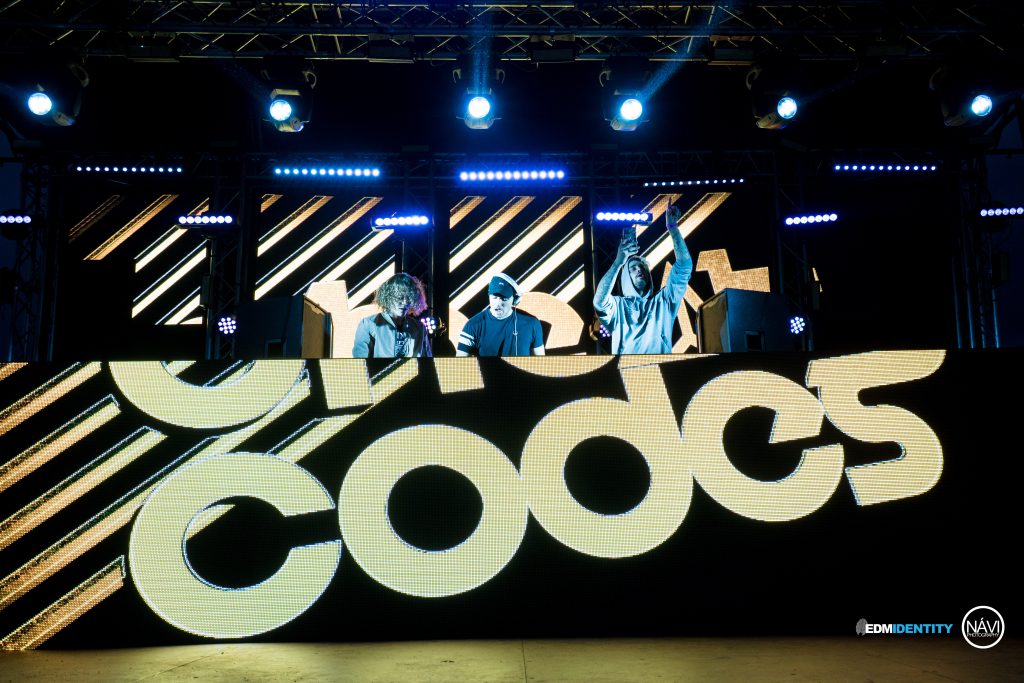 Connecting with people starts with a connection to the music.
It wasn't long before we had to head over to Tombstone for Cheat Codes. The stage setup was similar to the main stage, just slightly smaller. A giant Christmas tree made of lights was an incredible backdrop peering out from behind the right side of the stage. Their set occurred just after sunset and their mix of live vocals and mixed tracks really began to build up the energy for the night. We stayed for Arius and Joyryde before heading to the Hideout stage for a little bit of house music. The hideout was tucked away on the main path. From the outside, it could easily be confused for a building but once you got past the door frame it opened up into an open air area with a raised platform for the DJ. In between sets I met up with Kali again. A girl I met at BOO and who was planning on driving out to see the Porter and Madeon show with me on Tuesday! We arrived back at Bandit Canyon just in time to see the end of Louis the Child and all of Alison Wonderland's emotionally connecting set, followed by Galantis where the seafox nation seemed to be in full attendance.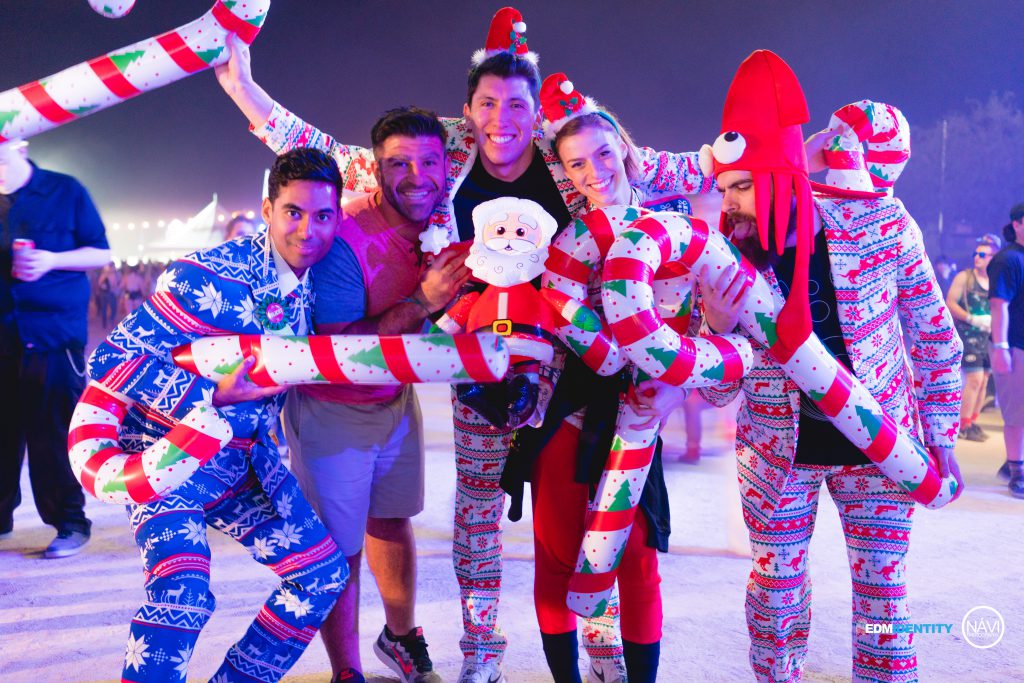 Sometimes a sucker is the best ice breaker…
During the set, two guys were wandering around with an entire bag of suckers. They offered some to us and we learned that Jeremy was originally from New Jersey but going to school in Arizona. This was his first full festival and he was having a great time. The suckers were a great ice breaker and a way to start conversations. He offered us a second one as we parted ways for a little bit of Mat Zo before the main bass event, Bassnectar. During Mat Zo, Grant (from Phoenix Lights) introduced me to one of his friends, Nick, who not only loved Mat Zo as much as me but was also a Porter Robinson fan! We talked about the last time we saw Mat Zo and how much he wanted to attend Coachella this coming year. A girl standing next to us decided to give me a piece of kandi, she carefully chose a blue crystal cuff. I didn't have anything nearly as nice, but as I've said before I always make a piece for my friend Michelle Mendoza that has a turtle on it. I told her that the piece wasn't intricate but very meaningful. We hugged and parted ways.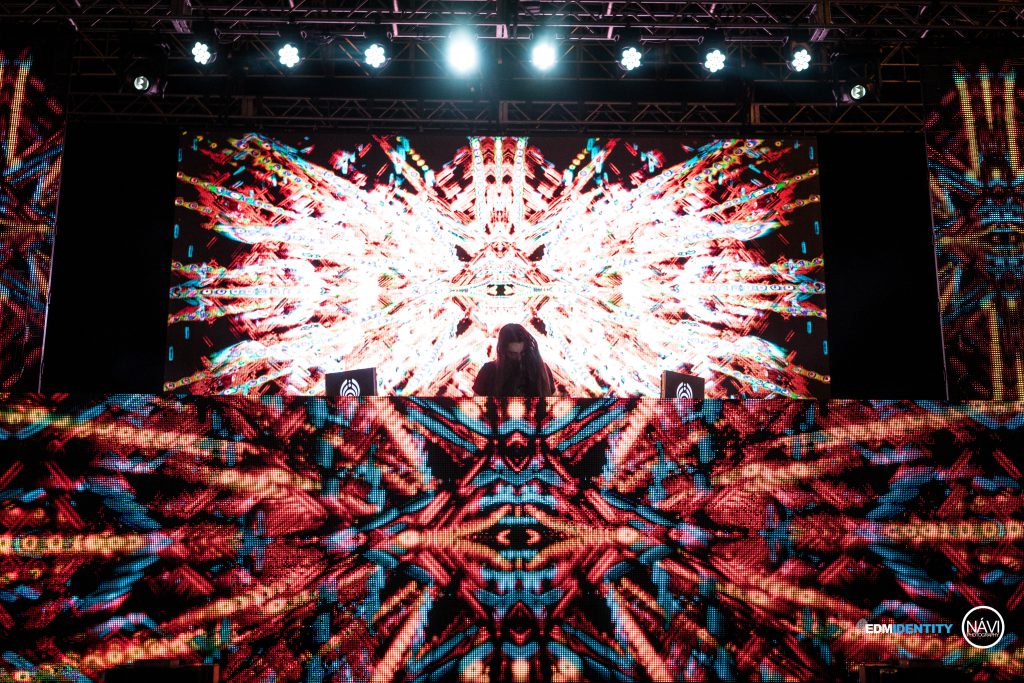 Bass isn't just about headbanging, it can be beautiful too.
This was my third time seeing Bassnectar and it is always a beautiful experience. Many people don't normally connect bass to the word beautiful and yet somehow Bassnectar's set is exactly that. The visuals were amazing and the crowd had really begun to fill in. I watched the set in awe and appreciation. I couldn't believe we were so close to the end of the show. It had been more than a year since I last saw Nero and was very excited when they started the last set of the night. We stayed there until the very end and began slowly making the trek out of Bandit Canyon to our cars. While we were walking we saw that Datsik was still playing, so we took a slight detour to hear the last five minutes of his set.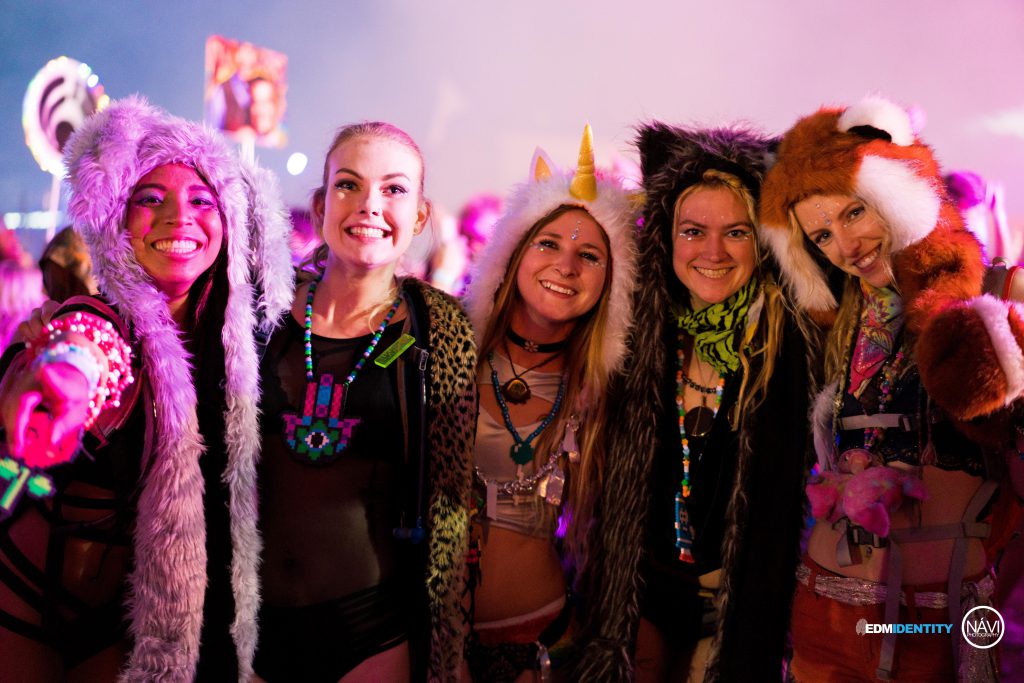 Global Dance Festival Arizona was epic, I can't wait to return to Rawhide for the last event of 2016!
I've now made the drive out to Phoenix three times for different events and each one has really built upon the last. Relentless Beats has really begun to capitalize and build on a burgeoning EDM community. A great lineup will get people to show up, but a good community will keep those people connected. Global Dance Festival Arizona was a great way to get ready for the last event of 2016, Decadence AZ. Every experience has been better than the last so I can't wait to close out this year and begin a new one in such a blossoming place.
Check out the rest of our photo album on Facebook.
---
Connect with Global Dance Festival Arizona 2016 on Social Media: