V2 Presents is sending 2016's Therapy Thursdays out with a bang. This December is sure to please the dance music enthusiasts in Utah.
---
We'd like to present the December edition of our monthly rundown installment. Every month we will be running down all the artists that are taking the stage at Therapy Thursdays' at SKY SLC. In December, V2 has brought an eclectic lineup of artists to Salt Lake City who are sure to send 2016 off proper. Are you ready for Ephwurd, Ferry Corsten, Laidback Luke, Delta Heavy and Fedde Le Grand this month?!
Therapy Thursdays – December Lineup
---
December 1st – Ephwurd
This show has already come and gone but it was definitely one for the books. Bass music guru's Ephwurd (Datsik & Bais Haus) rocked the house at Sky SLC. We also held our biggest giveaway for them ever, giving away a Meet & Greet, Merch Pack, and tickets to the event. Make sure you're subscribed to our social media channels so you don't miss giveaways for any of the future events!
---
December 8th – Ferry Corsten
Coming fresh out a stellar performance as Gouryella at Dreamstate, this guru of trance music is sure to bring the uplifting beatings to the Therapy Thursday stage this month! Show him Salt Lake City is "Made Of Love" and buy your ticket now!
Check out our interview with Gouryella (Ferry Corsten) by clicking here!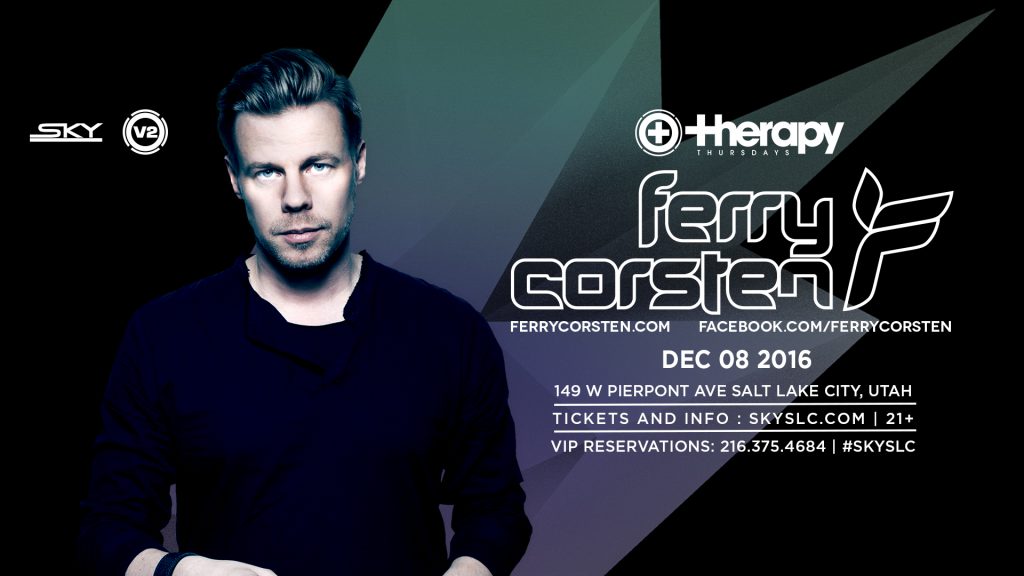 ---
December 15th – Laidback Luke
If you had to pick one word to describe Laidback Luke as an artist, it would have to be talented. Throughout his distinguished career he's shown us time and time again why he's considered to be one of the greats. Let him show you why when he comes to SKY on December 15th.
---
December 22nd – Delta Heavy
Free Ticket Sign Up! – Purchase Tickets
V2 Presents is blessing us (and you!) with a special Holiday Party and giving away FREE ENTRY into Delta Heavy on December 22nd. Come rage to the heavy beats of Delta Heavy this month courtesy of V2 Presents and Therapy Thursdays!
Check out our interview with Delta Heavy by clicking here!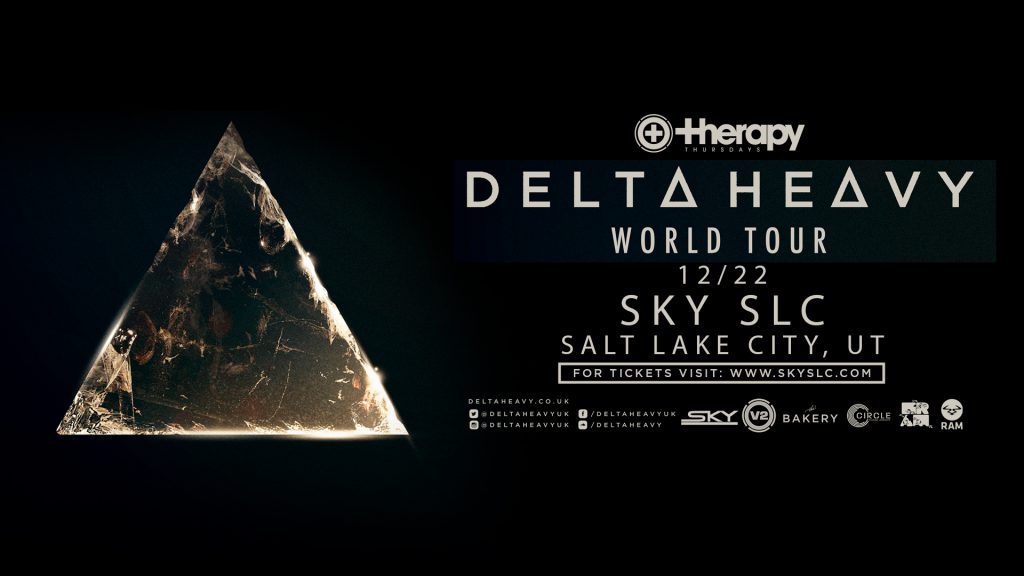 ---
December 29th – Fedde Le Grand
Last but certainly not least is the final Dutch DJ rounding out this countdown [Ferry Corsten & Laidback Luke being the first two.] Fedde has been something special in 2016. I had the distinct pleasure of catching his set on Groove Cruise Cabo 2016 and it was a sight to behold. Don't miss this dutch house legend as he touches down as the final Therapy Thursday show of 2016!
---
Connect with V2 Presents on Social Media:
Website | Facebook | Twitter | Instagram 
Connect with Therapy Thursdays on Social Media:
Connect with SKY SLC on Social Media: