We have something special for house music fans all over the planet to fall desperately in love with!
It's a brand new single from Deep House, Tech House, Nu-Disco and Electro Swing maestro Martin Badder and its a track primed and ready for the dance floor! "Mandem Skank" is the name and it is a Funk Garage infused house banger showcasing Martin's UK roots in a glorious way. Out now on Data Tech this piece is full of groovy beats and infectious vocal samples. The track is the perfect addition to your track list and one that will, without question, get those booties shaking on the dance floor. "Mandem Skank"  has some seriously dark undertones, with a sound that morphs throughout the piece with echoing sounds and lyrics. Martin Badder expresses his unique style on this one, taking what could be a simple house track and saturating it with flavor and fresh flair. Hit play on this track and you just can't help but move to the beat!
Purchase your copy of Martin Badder- "Mandem Skank" on Beatport!
Stream Martin Badder – "Mandem Skank" on SoundCloud:
---
About Martin Badder:
The UK's own Martin Badder hit the electronic dance music scene at the age of 16, regularly hitting up shows at the iconic Space Ibiza. Turns out that his passion for the dance scene would translate into the discovery of a talent that could not be ignored. Shortly after he began writing and producing he signed his first major record deal with London Records as well as a publishing deal with EMI! The next 10 years would be a whirlwind for this young producer as he would tour the world playing keyboards in his band Countermine playing support for The Stone Roses, Ronnie Wood, Blondie, Simple Minds, The Charlatans and Bryan Adams.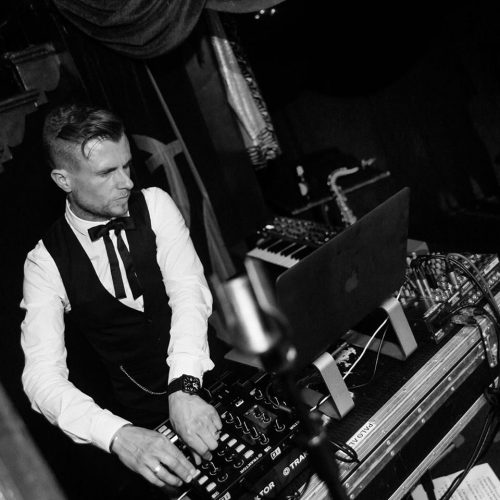 Fast forward and Martin would become a beast in the studio, pouring his heart and soul into his own productions and flipping clubs upside down with his futuristic beats and unique blend of house flavors and styles. 2016 would be a major year for Martin with stellar releases including "Restless With No Rules", "Freak Yeah" and as of December 1st, "Mandem Skank". He has no plans on slowing down as he prepares to take the world by storm, locking himself down in the studio and preparing more incredible dance floor bangers for club goers to lose their minds to. Martin Badder's goals include dance floor dominance and full air wave takeover as his brand continues to grow and flourish for many years to come!
---
Follow Martin Badder on social media: