My anxiousness for SnowGlobe 2016 continues to rise as the final pieces of the puzzle come together. The Thanksgiving hurdle has been jumped and I finally bought my plane ticket from San Diego to Reno/Tahoe. I have listened to my SnowGlobe 2016 playlist on repeat finding new songs and artists I enjoy. I have a good feeling this year's event will be better than any of the previous years I have attended. The only thing left to make it really real is the release of the set times (a late lineup addition would be cool too, like Kaskade last year!). In the meantime here are my top 10 artists you need to see this year!
Not sure what to expect? Check out Zach's SnowGlobe 2015 Experience!
Zach's Top 10 Must-See Artists at SnowGlobe 2016:
---
10) Point Point
Talk about a good find from my SnowGlobe 2016 playlist. I hadn't heard of Point Point before, but they have a wide array of tracks that include a plethora of different sounds from different subgenres of EDM. Everything from hard synths to melodic piano riffs to a trap sound in some tracks. This will be an early set you do not want to miss.
9) Big Wild
Big Wild is a one man show and can do it all. It's amazing how one person can get a crowd moving so much while playing live instruments and mixing everything on stage. There are a handful of great undercard acts, but Big Wild is one you can't miss.
8) Marian Hill
I cannot get enough of Samantha Gongol's vocals. Her voice is soulful and the way Jeremy Lloyd cuts and samples them to make unique beats is outright perfect. His freestyle jams on the launch pad are also amazing. O yea, and the saxophone guy (Steve Davit) is absolutely killer. Ever since I caught them at Lightning in a Bottle this year I haven't missed a chance to see them!
7) Big Gigantic
Big Gigantic has the perfect blend of funk and electronic sounds that work perfectly together to create infectious dance tunes. I am a huge fan of live instruments in sets and you can count on some sexy saxophone solos.
6) Odesza
Odesza played the Sierra stage in 2014 and the tent was overflowing with people. They were blowing up then and they are even more popular now. The Seattle-based duo will for sure have a time slot on the main stage and I can't wait to see them. Their live sets are amazing as they transition seamlessly from hit to hit while jamming on their drums and pianos.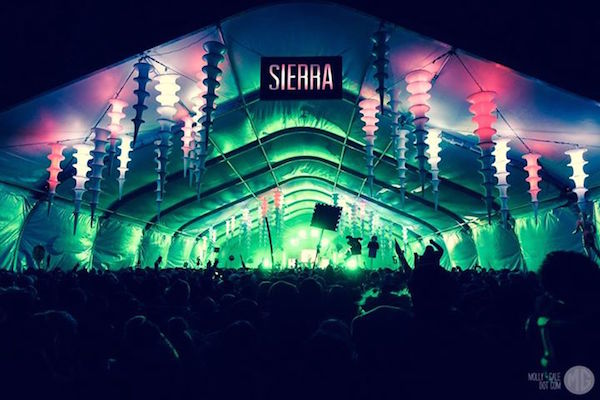 5) Flume
Flume has been touring all year in wake of his new album 'Skin'. I have been lucky enough to catch a few of his sets and every time I find something new to love about his live performances. With the release of his 'Skin Companion EP' I expect SnowGlobe 2016 to get a special performance from the SG veteran.
4) Hotel Garuda
There have been many events where I have missed Hotel Garuda due to set time conflicts, but not this time. I will get my dose of deep house and I can't wait to hear their 'Begging For Thread' remix. That was the first song that got my attention from Hotel Garuda and their other music is just as good.
3) The Knocks
If you couldn't already tell I really like funky beats. The Knocks are another funky group that always put on a high energy set. They are one of those groups that will disrupt your 'plans' walking from stage to stage. You'll hear one song you know from them and be hooked.
2) Illenium
I have heard of Illenium before, but never listened to much of his music. Once he released the epic remix of Flume's 'Say It' I was instantly hooked. A few artists I've recently seen have dropped it in their sets, but I am really excited to hear it from the man himself. I also hear his sets are out of control amazing so…
1) Rüfüs Du Sol
The thing I love most about Rüfüs is that most of their songs are 5 minutes long plus some. They take you on a musical journey, from start to finish, and have you bouncing the entire time. The Australian trio has gained massive traction this year with their unique style and blend of electronic and alternative sounds. Their sound translates so well into a live show and it will be even more epic with the backdrop of South Lake Tahoe!
---
Connect with SnowGlobe on Social Media:
Website | Facebook | Twitter | SoundCloud