I have never been so rejuvenated and inspired after returning from a festival as I have been since Lightning in a Bottle 2016. Typically after a festival the transition back into reality can be difficult, but this time it was different. Lightning in a Bottle illuminated a part of me that I did not know existed. There is something special about the rolling hills of Bradley, California where bridges are lit up by strands of glimmering lights, and the good vibes and huge hearts are present in abundance. From the moment I drove into the festival venue I knew I was in for a beautiful weekend.
Check out the Lightning In A Bottle 2016 Aftermovie on YouTube:
One of the best things about the festival is its unique culture and vibe. The Do Lab has created an extremely different environment by building the festival on a foundation of sustainability, creative expression, personal health, and social cohesion; whereas, other events have larger focuses on the fashion, music, venue, sponsors, "partying", etc. Lightning in a Bottle seamlessly incorporates so many different festival aspects that no matter where you are there is something interesting and larger than life going on. You could go from tree-house dancing in the Favela Bar, to getting lost in the intricacies of breathtaking live art and installations. You could get pizza from the Dough Lab and enjoy it while reenergizing in the meditation gardens. Or, you could simply let your mind free as a Master yoga instructor guides you through different exercises while another plays the Earth Harp. Oh, did I mention the musical tent? There was a tiny tent I stumbled upon that was playing old school jams and people were lifting each other up and singing as if it were a musical…Seriously, magical.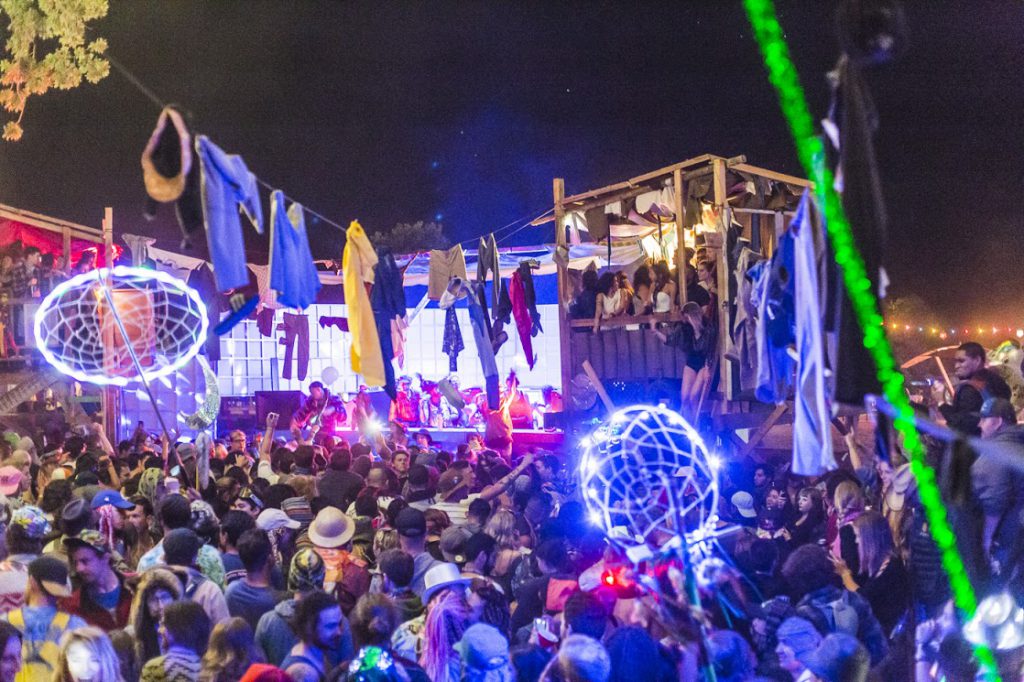 Everyone that I met at Lightning in a Bottle 2016 had such positive energy (except the people who didn't pack in/pack out) and wanted to ensure the person next to them was having the time of their life. As you crossed the bridges that connected one part of the festival to the other you were showered with High-5's, smiles, and laughter. You couldn't make eye contact with someone without then wanting to give them a hug and see how their day was going. Throughout the festival you could hear Lightning in a Bottle staff using megaphones to share inspirational quotes and safety tips, locations of different attractions in the festival, and just making sure that everyone knew we were all there for each other.
One of my other favorite parts of the festival is that Lightning in a Bottle curates a lineup of stellar artists that is less "mainstream" than other festivals. There were only a few artists I needed to see, but other than that I was meandering from stage to stage discovering new music and artists I now love. The Lightning Stage was my favorite because first, all the shows I saw there were awesome (including The Fungineers and Marian Hill), and secondly, the stage setup was beautiful as the cloths waved in the wind and changed colors with the sun and shadows (especially during yoga). I saw my must sees at the Thunder Stage and they were both even better live than I could have imagined (Haywyre and Autograf). Lastly, but certainly not least, the Woogie. "When in doubt woogie it out," that's one of the Lightning mottos. If you follow it you are sure to have a good time. The Woogie was also host to the Pumpkin tribute which was one of the most powerful moments of the whole festival. That moment, that feeling, of everyone coming together to celebrate Pumpkin, music, and each other is the core of what Lightning in a Bottle is all about.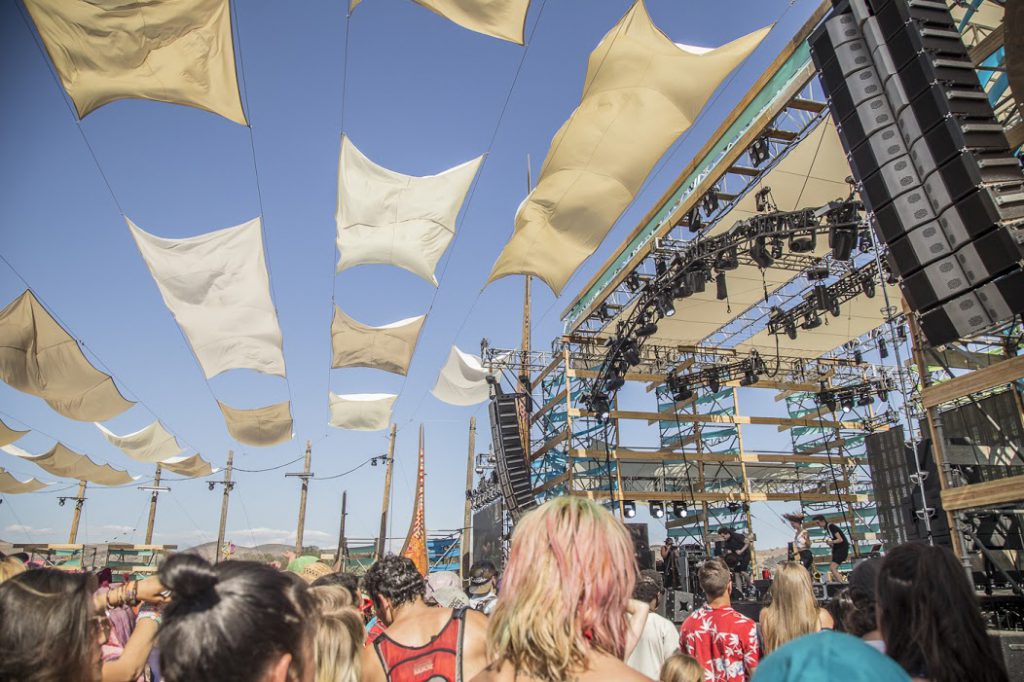 The Lightning in a Bottle experience was better than any other festival I have been to. I saw great music, finally went on the ferris wheel at sunset, laid in the meditation gardens until sunrise, but most importantly…met new lifelong friends. This is a special shout out to the Good Vibe Tribe. I have never seen a group of individuals love, support, and cherish each other so much. Besides the festival, the Good Vibe Tribe was what made my experience whole. I will never forget the energy you brought to the weekend and continue to bring as we make new memories beyond that weekend. Thank you Lightning in a Bottle for giving me new perspectives on life, with new friends that will take me to higher places (inspired by Jamie XX :D).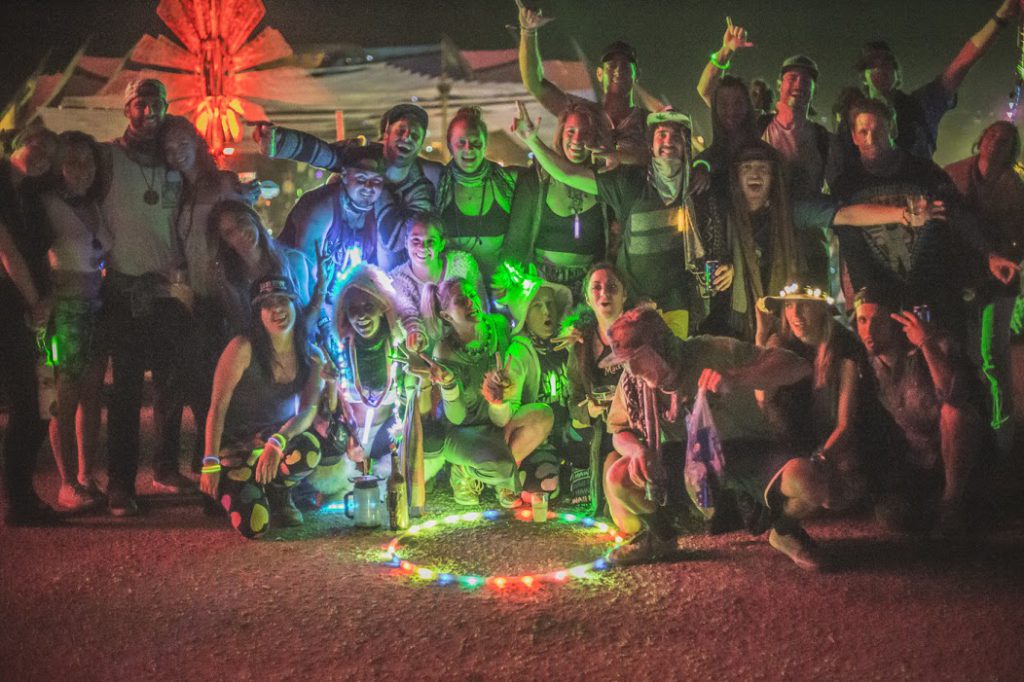 ** All photos in this article from Lightning In A Bottle 2016 were taken by Good Vibe Tribe member Collin Worrel. Thank you for capturing a beautiful weekend!
---
Connect with Lightning In A Bottle 2016 on Social Media: