It began with a tweet by Omair Mirza that appeared a few weeks back that read, "#thisisohmmusic".
---
Suddenly, the tweet disappeared leaving his followers confused and interested in what it all could mean. If you dropped the phrase into a search engine you would be led to a page that simply said November with a blinking logo that read ØHM Music. Just a week ago Omair Mirza was back at it, sending cryptic tweets and posts out into the social media world with the statement, "A new era begins Monday" including a piece of the logo that began to slowly reveal itself as the days came and went. Well trance family, the cat is out of the bag! I am proud to announce that the mystery behind these mysterious tweets and posts have led to the reveal of Omair Mirza's brand new record label called ØHM Music! A new musical era has officially begun and Omair Mirza is now the King of his very own brand! It is he who will lead us into the future of electronic dance music!
This is what Omair Mirza had to say in regards to the launch:
"Here at ØHM Music we are not going to be focusing on only trance or house music exclusively. We welcome and will be open to all genres that fit our mission statement. Good music is good music. We will always let the music speak for itself", says Founder and Owner Omair Mirza. "ØHM Music welcomes the driven, the talented, the forward thinkers and the dream chasers. We are a family of musical pioneers and creative visionaries, and for us: ØHM Is Home!"
Visit the official ØHM Music Website by clicking here!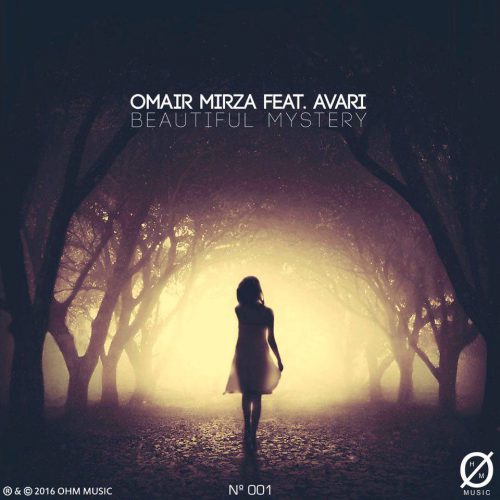 History has shown us that in the world of trance and progressive, Omair Mirza always delivers with incredible creativity and precision.
His ear for forward-thinking music production is unmatched and the unique flavor he adds to all that he creates has developed him into a force to be reckoned with. Fresh off of his October unveiling of "Too Big To Fail," a track that has been consistently climbing up the Beatport Charts, November marks the beginning of an incredible new musical era for Omair. In celebration of launching his game-changing new record label, ØHM Music, which is distributed under Black Hole Recordings, Omair Mirza has hit the studio to create a piece that oozes with emotion and depth. With an official release date of December 5th, the track is called "Beautiful Mystery" and it features the gorgeous vocals of Avari.
Stream Omair Mirza ft. Avari- "Beautiful Mystery" on SoundCloud:
https://soundcloud.com/thisisohmmusic/beautifulmysteryteaser
Avari is no stranger to Omair Mirza's productions as she was featured on "Perfect Imperfection", a track that placed Omair on the map as a Coldharbour artist to keep your eyes on shooting straight up to the top of the Beatport Trance Top 100. On "Beautiful Mystery", Avari's stunning voice compliments the high-caliber energy and dark tone that envelops the melody while the lyrics tell a story about the internal struggle to perpetually do the right thing regardless of your shortcomings. It also poses as a reminder to always allow love to reign supreme in a world packed full of adversity.
"It's about seeing all the darkness in the world and feeling it creep in a bit but never allowing it to overtake the light inside. It's about acquiring bad habits but not becoming them. Not being totally pure; failing, making mistakes, but never giving in to evil", says Avari. "We play mind games with ourselves and can often let lies and darkness dance around in our heads, contaminating our thoughts. But through all of that, it's about guarding your heart and keeping it full of love and light! You know the balance of good and evil", adds Omair Mirza.
In addition to its motivational lyrics, "Beautiful Mystery" is a multidimensional track that is both deep and uplifting. With strong builds partnered with an intense driving beat, it comes full circle as the latter half of the track transforms to include a fun twist on the melody. Primed for the dance floor and ready to be shared with the world, Omair Mirza has pulled out all the stops for ØHM Music's debut track!
Pick up your copy of Omair Mirza – "Beautiful Mystery" right here!
---
Follow Omair Mirza on social media:
Website | Facebook | Twitter | SoundCloud
Follow ØHM Music on social media: