LTN has impressed us with the two track EP 'Whispers In The Night'!
---
Heads up trance fans! LTN has just dropped a brand new 2 track EP and it is soaked in the trance and progressive house flavor that we crave! Out now on Silk Music this wildly addicting 'Whispers In The Night' EP features the title track, "Whispers In The Night" and "Thunderball". LTN is no stranger to the scene as he has shown such a beautiful progression throughout the years in regards to his track selections, mixing, and productions.  Hailed as "The next big thing" by Solarstone and "Breakthrough DJ/Producer" by Dash Berlin in 2012, LTN has proved himself year after year, delivering quality tracks that deserve some major air time in both the festival scene and club scene alike.
With his influences stemming from Armin Van Buuren, Markus Schulz, and Andy Moor, LTN has developed his own personal style making it clear that he is not just another drop in the bucket. "Whispers In The Night" and "Thunderball" are wonderful examples of his unique vision and will be the tracks that will lead him into the next chapter of his musical journey.
Stream or purchase the EP on HERE!
Stream LTN – "Whispers In The Night" on SoundCloud:
"Whispers In The Night" track review:
What I love most about the EP's title track is the beautiful progressive house melody that emits so much grandeur all the while maintaining a soft melody unlike any I have heard before. It has an aquatic flow and a mysterious vibe. Instantly you realize that you are experiencing music in its most beautiful and euphoric form. The melody weaves in between angelic sounds and whispers. With one grand build in the middle of the track it leads into a crescendo of sound that reverberates through the speakers with a fluidity unique and strong. With flutes adding a pristine touch, LTN shows the world why he is in a class all his own.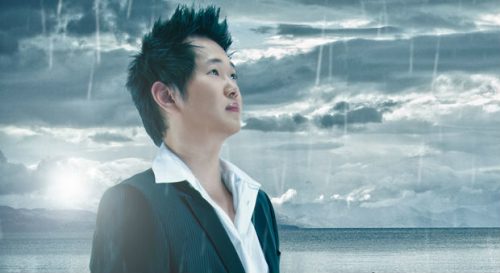 Stream LTN – "Thunderball" on SoundCloud:
"Thunderball" track review:
"Thunderball" is quite different from its preceding track with an energetic bounce, layered with very interesting sound bytes, intertwined among a rhythm that drives your feet to the dance floor whether you wanted to or not! The track stays pretty consistent through the first half making it easy to ride the beat and get into a sweet groove. But, then the bass line pulls back and we are introduced to a new twist. The hypnotic sound of piano keys ushers us into a grand realm full of volume and power. The intensity climbs with every beat and all of a sudden we discover that we have been swept away into a synth driven masterpiece oozing with layers of sound that reverberate right through the soul.
With a brand new EP under his belt, Indonesian electronic dance music veteran LTN reminds us all that he truly is one of a kind. He has made it known that his sole mission in life is to produce amazing music with gorgeous melodies and euphoric beats that fans and affiliates all over the world will adore. The kind of music that makes you raise your hands to heaven and dance without a care in the world.
---
Follow LTN on social media: